The bench-bleeding setup. Note the plastic outlet port fittings, rubber hoses, and the retainer to keep the ends of the hoses under the surface of the brake fluid in the reservoirs. Rubber-padded vise jaws are not visible.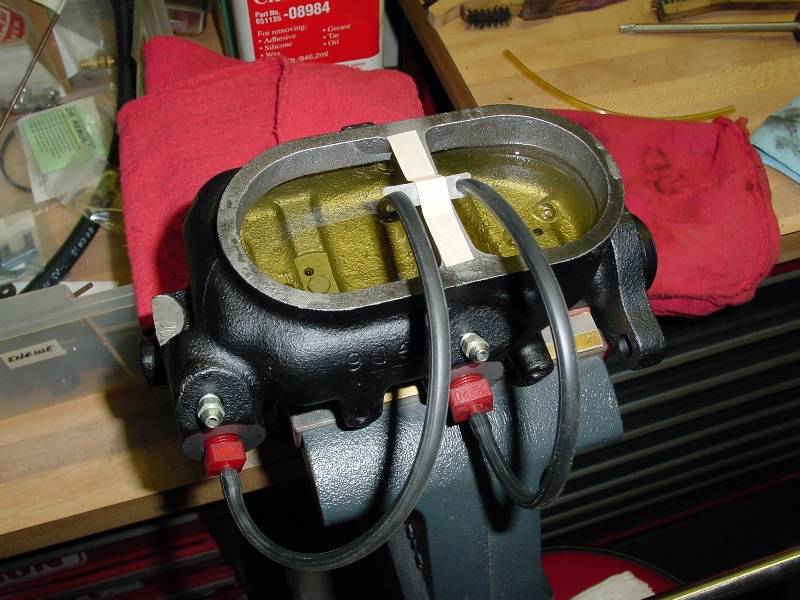 The Motive Products self-contained power bleeder. This is "the final answer" to bleeding stubborn disc brake systems at home.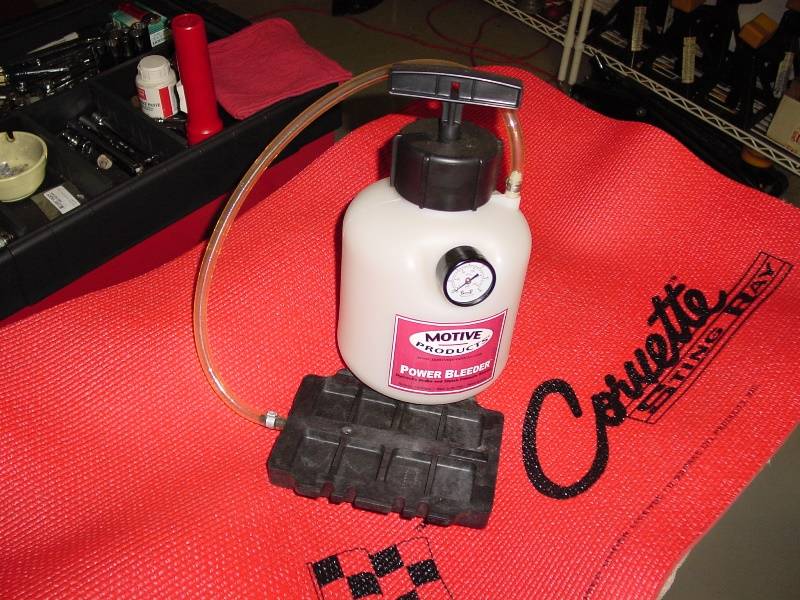 Bench bleeding complete, caps on fittings, cap, boot and clevis/pushrod in place, ready for installation (this is a manual brake unit).