---
CRG Research Report - © 2002-2020, Camaro Research Group
COPO 427: The Relentless Pursuit of Acceleration
Primary Author -
Reviewed by the CRG
Last Edit: 08-Jul-2020
Previous Edit: 24-Feb-2018, 05-Jun-2014, 21-Aug-09, 22-Jan-09, 03-Aug-07
Original Release: 27-Jun-2002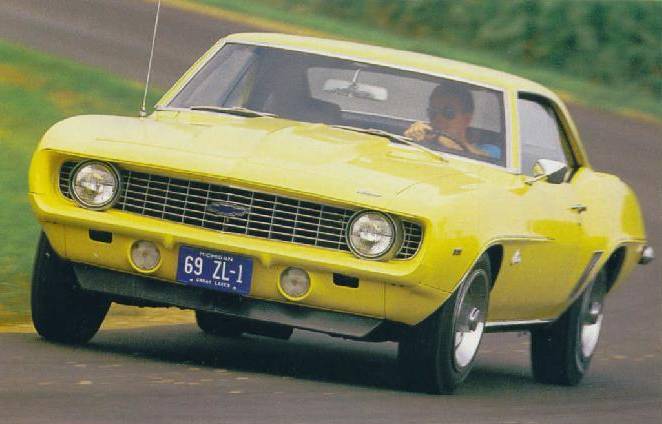 Index
The 1969 Camaro 427 COPO's are famous for their raw power and low production volumes. They were specifically made to get around the limitations on performance cars that General Motors had imposed on Chevrolet; only a limited number of people knew enough to order them. Many years went by before their very existence became public knowledge. This article provides the details of how these cars came about and what they were.
The Origins
In the early days of racing, select racers enjoyed, in varying degrees, a mutually beneficial relationship with Chevrolet. These racers include Smokey Yunick, Roger Penske, Jim Hall, and Fred Gibb, to name a few. Fred Gibb was an AHRA drag racer and owner of a Chevrolet dealership in La Harpe, Illinois. Due to his direct involvement in drag racing, Fred was no stranger to key people at Chevrolet, including the famous "Product Performance" department. But his closest ally was no less than Chevrolet General Manager (and GM Vice-President) Pete Estes, who could be considered the godfather (with Vince Piggins as father) of the Z/28.
The Camaro was Pete's baby and when it did not perform well in the 1967 Trans-American Series, the resources of Chevrolet's massive engineering department were tapped. Photographs exist of the Penske-Donohue Trans-Am Camaro undergoing testing at the GM proving grounds. Soon "Heavy Duty" (read "racing") driveline, suspension, and braking components appeared along with virtually unstreetable engine parts. Camaro went on to win the Trans Am series in 1968 and 1969.
In 1969, Pete's baby was under attack again, but on a different front. Drag racing sanctioning bodies had a simple rule: if at least fifty units of a particular engine/platform combination had been produced, such combination would be considered legal for stock-class racing. Ford was building Mustangs with 428 Cobra Jet engines, Chrysler had commissioned an outside firm to build Hemi Darts and Barracudas, and even lowly AMC was having 401 engines placed into AMXs. Fred Gibb thought a Camaro with the new, aluminum block 427 engine slated for the Corvette (RPO ZL1) would be perfect. But Camaro could not participate, for GM had a corporate policy forbidding the production installation of an engine larger than 400 cubic inches in any non-Corvette passenger vehicle smaller than "full-size". A proposal to management for a production 427 Camaro would take significant time for approval, and even if accepted, would be politically unpopular within the higher levels of GM.
Time was wasting and Fred Gibb wanted to race the car at the AHRA opener in Phoenix, January, 1969. There was an easy way around the corporate bureaucracy: a special fleet order procedure (known internally as the Central Office Production Order) normally used for special equipment on commercial vehicles like trucks or police cars. (In fact, Fred Gibb had used this trick in 1968 to have fifty COPO L78 Novas built for drag racing with special automatic transmissions.) Fred and Pete decided on equipment that would become part of their new 1969 Camaro package: the aluminum ZL-1 engine, the new cold-air hood, heavy-duty cooling, transistor ignition, and a special rear axle. Additionally, the cars would require mandatory options of F70x14 RWL tires, power front disc brakes, and either a new Turbo 400 automatic or any of three Muncie 4-speed transmissions. Thus Central Office Production Order (COPO) 9560 was born. The cars were emissions-certified, carried both the 12/12 and 5/50 warranties, and were street-legal. Gibb received verbal assurance that the option price would be around $2000. During October 1968, fifty 1969 ZL-1 Camaros were ordered for delivery to Fred Gibb Chevrolet: four automatics and six M21 4-speeds each in the five colors of Dusk blue, Fathom green, Cortez silver, LeMans blue, and Hugger orange. No other options were specified, not even radios.
The AMA specifications filed for COPO 9560 listed horsepower at 430 and shipping weight at around 3300 pounds. Fred and Pete probably did not realize they had just created the most powerful 60's muscle car Detroit ever built.
The ZL-1 Engine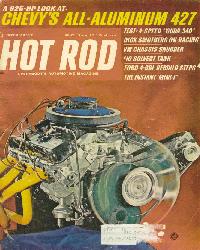 The origins of the ZL-1 engine trace back to the SCCA's Can-Am Challenge Cup series of the mid-'60s. Chevrolet was providing engineering assistance and parts to Jim Hall's Chaparral racing team that was using aluminum 327 engines at the time. The engines had reached the end of their development and more power was needed for Chaparral to remain competitive. Since the big-block was well along in power development and reliability due to Chevrolets' involvement with the Smokey Yunick / Curtis Turner NASCAR effort, it offered the path of least resistance. But the Chaparral did not want the added weight of a cast-iron engine, so it would have to be developed in aluminum.
The transition to aluminum was not an easy one. Most of the 1967 season was spent making the new engine survive. By the end of the season the bugs had been worked out and the aluminum 427 engine was powerful and reliable. At that time, Jim Hall was the exclusive customer for the engine. For the 1968 Can-Am season, other racers were able to acquire it, most notably McLaren Racing with its famous orange cars. It was extremely successful and Chevrolet began to think the engine could have a market as an option in the Corvette. It was transferred to the production engine group and some efforts were made to publicize it. Hot Rod magazine did a feature article on it with a cover photo for the December 1968 issue.
In production form, the engine differed from Can-Am configuration. The dry-sump oil passage was eliminated and provision for a mechanical fuel pump added. Production tooling was developed for the block (castings #3946052/53), cylinder heads (#3946074), and intake manifold (#3933198). A new aluminum water pump was to be included (and at least one and perhaps two Camaros were built with it), but last minute testing raised reliability questions.
Chevrolet continued to develop the Can-Am version of the aluminum big block for racing, progressing to a liner-less 390-alloy block buildable in displacements of 430, 441, 494 and 510 cubic inches. These did not have provision for a mechanical fuel pump. They were never used in production and few were produced.
Adaptation to the Camaro Chassis
Production ZL-1 engines were intended for Corvette installation. An engineering document was issued listing the parts to be changed for installation in a Camaro. The assembled engines were not painted as normal cast iron engines but certain steel components were painted. The engine assembly manual shows that "black engine enam" was to be used to paint the "oil pan, air inj brkt, distr clamp, frt cover, clutch fork (exposed part), torsional damper, lifting hook, exh manif, clutch hsg cover".
Some new component parts were necessary to accommodate the ZL-1 engine. New "HQ" code front springs were developed for the weight change. Engineering drawings were produced detailing the assembly of the K66 transistorized ignition system in a 1969 Camaro, including the design of an ignition amplifier mounting plate and a small harness to adapt the K66 ignition to the Camaro engine wiring.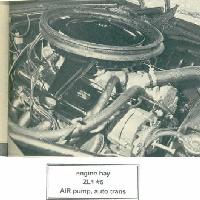 ZL-1 engines do not have intake manifold heating so a spacer was used in place of the heat-riser valve on the RH exhaust manifold. Also because of this, the carburetor had no choke. The AMA specs specified an 850 cfm Holley model #4296 carburetor. But due to supply problems, most cars were built with 780 cfm Holley model #4346 carburetors, though many were later retrofitted with the #4296. A rebuildable hi-performance AC fuel pump was used. The ZL-1 engine was built with a crankcase windage tray that interfered with the baffle in the production 4-quart oil pan. For this installation, the standard pans were modified by removing the baffle.
Fred Gibbs' drag racing experience had found the limits of the standard production rear axle. A stronger positraction unit with larger pinion and axle gears was developed. This new unit was used with a heat-treated 4.10:1 ring and pinion. It was coded "BE", instead of the standard 4.10 Camaro axle code of "BV".
| | |
| --- | --- |
| COPO 9560 Changes | ECL sheet for COPO 9560 |
The remainder of the car was built using standard assembly procedures and components as employed on a Camaro SS with the L78 engine, with some other exceptions. A document titled "Exception control letter sheet" was used to outline parts that were to be deleted and / or substituted from the SS L78 package. One example is the starter: an L78 used an 11" clutch, the ZL-1 used the 10.34", and so starter 1108418 was replaced with 1108351 on the 4-speed and 1108400 on the automatics. This system also explains why Rally Sport COPO's built through June 69 do not have the rally sport fender emblems (later RS COPOs do have the rally sport fender emblems). The "Camaro SS" badging was initially specified and the document "deducted" the SS, leaving only the "Camaro" emblem on the fender. There was no external indication of the engine. Assembly line workers wrote "427" in crayon on the inside of the fender extensions so the fenders would not be pierced for emblems as all other 8 cylinder Camaros were. All ZL-1 cars were equipped with AIR pumps and Gibbs' cars were produced with standard N10 dual exhaust.
Since usage in both the Corvette and Camaro looked likely, engine assembly codes "ME/MG" for Corvette 4 speed/automatic and "ML/MM" for Camaro 4-speed/automatic were added to service documentation. The Camaro engine codes are in a listing headed "427 Camaro" and are described as COPO 9560. Also listed are engine codes "MV" and "MX", described as RPO ZL1. (More on these two codes later.)
Engine production eventually totaled 182: 80 "ME", 14 "MG", 54 "ML", and 34 "MM". Many bare blocks and heads were also sold.
The Gibb Chevrolet ZL-1 Camaros
9560 #2 Body
Broadcast Copy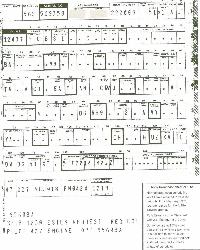 There were difficulties immediately. Chevrolet dealers were ordering far more Camaros than the plants could build. Normal production scheduling would have meant the first ZL-1 cars would be produced mid-January, too late for Fred Gibb to prepare his car for the first AHRA meet in Phoenix. Concern was expressed to the right people and on December 31, 1968, two identical Dusk blue ZL-1/automatic 1969 Camaros arrived at Gibb Chevrolet. On the bottom of the one Body Broadcast Copy was a note:

9560BA
SHIP 1230 ESTES REQUEST RED HOT
PILOT 427 ENGINE OPT 9560BA

As a harbinger of things to come, it was 22 below zero in La Harpe that day and neither car would start.
The #2 car was sold to a private individual. Gibb and partner Dick Harrell prepared the #1 car in three short weeks and arrived at Phoenix only to fail technical inspection. Chevrolet had built the car with a carburetor that did not match the part number listed in the AMA specifications. Once again some calls were made and soon a Chevrolet engineer arrived in Phoenix with the correct carburetor. Although it did well this first time out, it did not win its class. It had a successful racing history, winning the AHRA Pro Stock Championship in 1971. The car was sold at the end of the 1971 season. It would be many years before it returned home.
9560 #2 Chassis Broadcast Copy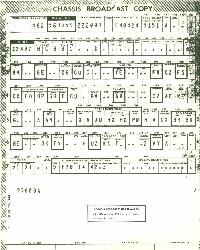 The telling blow for COPO 9560 was the price. Gibb is quoted as saying he believed the cars would list for around $4900. Unfortunately for Gibb, the new edict at Chevrolet came through that options had to be priced according to production costs, with those costs spread over the ZL-1 vehicles, not the Camaro program. Just the "HIGH PERFORMANCE UNIT" option was priced at $4160.50. (For reasons unknown, subsequent ZL-1s were priced at $4160.15) The mandatory power disc brakes and transmission option pushed sticker prices over $7300. This was far more than a well equipped 1969 Corvette and would be roughly equivalent to today's Z06 Corvette. Not only would the cars not sell, Gibb likely was unable to pay for them. Gibb plead his case, and in an unprecedented move, Chevrolet agreed to the return of many ZL-1 Camaros. The cars were shipped back to Norwood, Ohio beginning in May 1969 and Chevrolet began to shop the cars around. Gibb also wholesaled cars directly to other dealers who would soon learn what he knew: they were sale-proof. Many dealers removed and sold the ZL-1 engines, replacing them with iron 396 or 427s, adding stripes and mag wheels, doing whatever it took to sell the white elephants. Several were stolen and never recovered. Gibb sold his last new 1969 ZL-1 Camaro in 1972 (with the aid of a $1000 rebate from Chevrolet). It was re-possessed and returned it to Gibb in 1973.
Possibly because the racing sanctioning bodies required proof, Chevrolet retained a list of ZL-1 Camaro vehicle identification numbers. The CRG ZL-1 compilation list lists the 50 cars initially shipped to Fred Gibb Chevrolet. All the built-for-Gibb cars had the black standard interior; the automatic cars were column-shifted. Most of these cars were ultimately sold by other Chevrolet dealers.
Fred Gibb may have believed the ZL-1 Camaro was his exclusively. Compounding his difficulty in selling the cars was the fact that other Chevrolet dealers had learned of the COPO and ordered 19 additional ZL-1 Camaros. Some of these cars had more optional equipment. Many of these Camaros found the same cold reception as the Gibbs' cars and suffered the same fate: engine swaps, theft, modifications.
Several production ZL-1 Camaros were raced by Dick Harrell, Shay Nichols, Ken Barnhart, Malcolm Durham, Lamar Walden, and others. It should be noted that some 1969 Camaros raced with ZL-1 engines in SS/C were not part of the production run. Bill Jenkins and Jungle Jim Liberman retrofitted engines into their racecars.
For a car with a total production run of only 69, the enthusiast magazines of the era took notice. Super Stock was the first, featuring the #1 car in full AHRA trim, and another of Gibb's, believed to be #5, in the May 1969 issue. The street version ran an incredible 11.64/122 mph with open headers and small 6-1/2 inch slicks. The #1 car ran 10.29/132 mph. Popular Hot Rodding covered the same test in the July 1969 issue. Hot Rod reviewed this test in the July 1998 issue. Hi-Performance Cars August 1969 tested the now-famous #3 ZL-1 and ran 13.16/110 mph on E70x15 tires with closed exhaust and an AIR pump. Drag Racing magazine had Baldwin-Motion build them one and it ran 11.48/122 mph.
The potential was certainly there. But the car that should have become a dominant force in drag racing never quite lived up to its promise. High cost was certainly a factor, making the production run low. Durability issues also came into play. Many cars were sold without the ZL-1 engine. Perhaps an L88 Camaro may have been a better idea.
By late 1969, there was little corporate interest in the ZL-1 engine program. The aggressive people that made it happen were moving out of Product Performance due to the increasing need for emissions and accident protection development. The driving force behind the Camaro, Pete Estes, left Chevrolet in February 1969 to become a GM Group Vice-President. He was replaced by John DeLorean from Pontiac, oft credited as the father of the GTO. DeLorean was a performance enthusiast but he was on a mission. Chevrolet was losing market share and was marginally profitable. Budgets were tightened, tougher controls put in. By 1970, Product Performance was no more.
| | | | | |
| --- | --- | --- | --- | --- |
| Dealer Inspection for #16 | Shipper for #4 | Dealer Invoice for #68 | Dealer Invoice for #15 | Window Sticker for #65 |
COPO 9567, aka RPO ZL1?
Much ZL-1 Camaro documentation has been located, and some representative pieces are illustrated in this section. The acronym "ZL-1" does not appear on any of it. The entire option was indicated by "9560AA" for a 4-speed and "9560BA" for an automatic.
All things considered, it may be hard to believe Chevrolet actually considered a Regular Production Option ZL1 Camaro. Reputedly, this was because Vince Piggins thought the ZL1 should be more than a bare bones drag racer, but a flashy street car in black with badges that declared it was a ZL-1. In April 1969, a Camaro SS-RS hardtop was delivered to the Tech Center. It was fitted with a de-tuned version of the ZL-1 engine; both automatic and 4-speed versions were considered, COPO 9567 engine codes "MV" and "MX". It was painted black with black vinyl top, and had a larger front spoiler, chrome exhaust tips and some special touches such as blacked out trim, gold striping, and ZL-1 badging. The car appeared in several publications during 1969-70 but was never considered for production due to the projected list price of $8500. Period photos of the car depict it with both chrome and body-color front bumper. While this created the impression there were two of the prototypes, Chevrolet records indicate only one ZL1 show car was built.
| | | |
| --- | --- | --- |
| ZL1 Concept Car | ZL1 Concept Car | The ZL-1 Corvette |
ZL-1 Corvette
Chevrolet actually did offer the ZL-1 engine as Corvette RPO ZL1. The oft repeated but unverified production quantity is three, though it is possible that up to seven cars were produced. One fully documented car survives, a yellow hardtop, VIN 194379S729219, on display at Roger's Corvette Center, Maitland (near Orlando), Florida. A white hardtop also is in a private collection, sans factory documentation. Several other Corvette ZL-1 cars have appeared, but only the one is believed to be documented.
Rediscovery
Were it not for the curiosity and persistence of a couple of people, the story of the ZL-1 Camaro may have been lost in time.
Bill Porterfield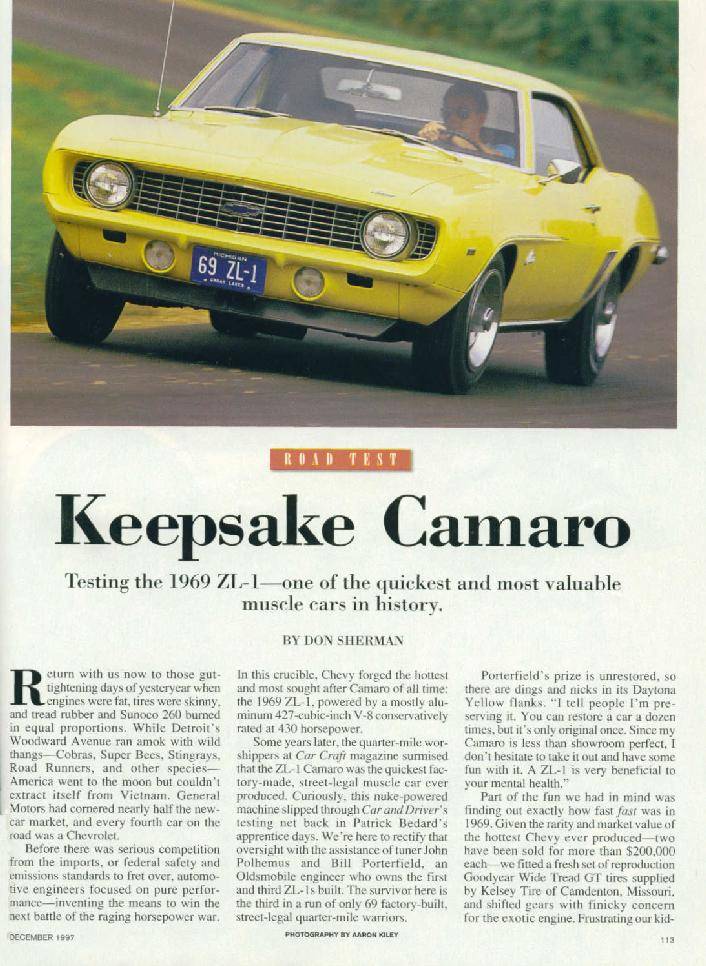 Bill was an engineer with Oldsmobile who had built a number of street machines and racecars utilizing the ZL-1 engine, starting with the Kellmark GT in 1976. In 1978 he became aware of the fact that Chevrolet had built a number of 1969 Camaros with the ZL-1 engine and became determined to own one. His persistence finally paid off in 1981 when he located the #3 car nearby. Although it had some bolt-on racing modifications and a different engine, it had never been cut or repainted and had only 18,000 miles. Rather than restoring the car, a correct ZL-1 engine was assembled and the car thoroughly detailed. Today it is one of the most original ZL-1 Camaros and is now in a private collection. #3 has been featured in numerous automotive publications. The original engine exists but, as of this writing, past owners of the car have been unable to acquire it.
Bill has acquired a substantial amount of paperwork and engineering documentation concerning the cars and the ZL-1 engine. The purchase of the #3 car led Bill to contact Vince Piggins, then with Chevrolet's Product Promotion Engineering. Piggins had recorded all of the ZL-1 Camaro VIN's in a long-forgotten file. He was able to locate them and confirm the #3 car was a ZL-1. Vince then provided the list to Super Chevy magazine, which printed it in the August 1981 issue, albeit with a few typos.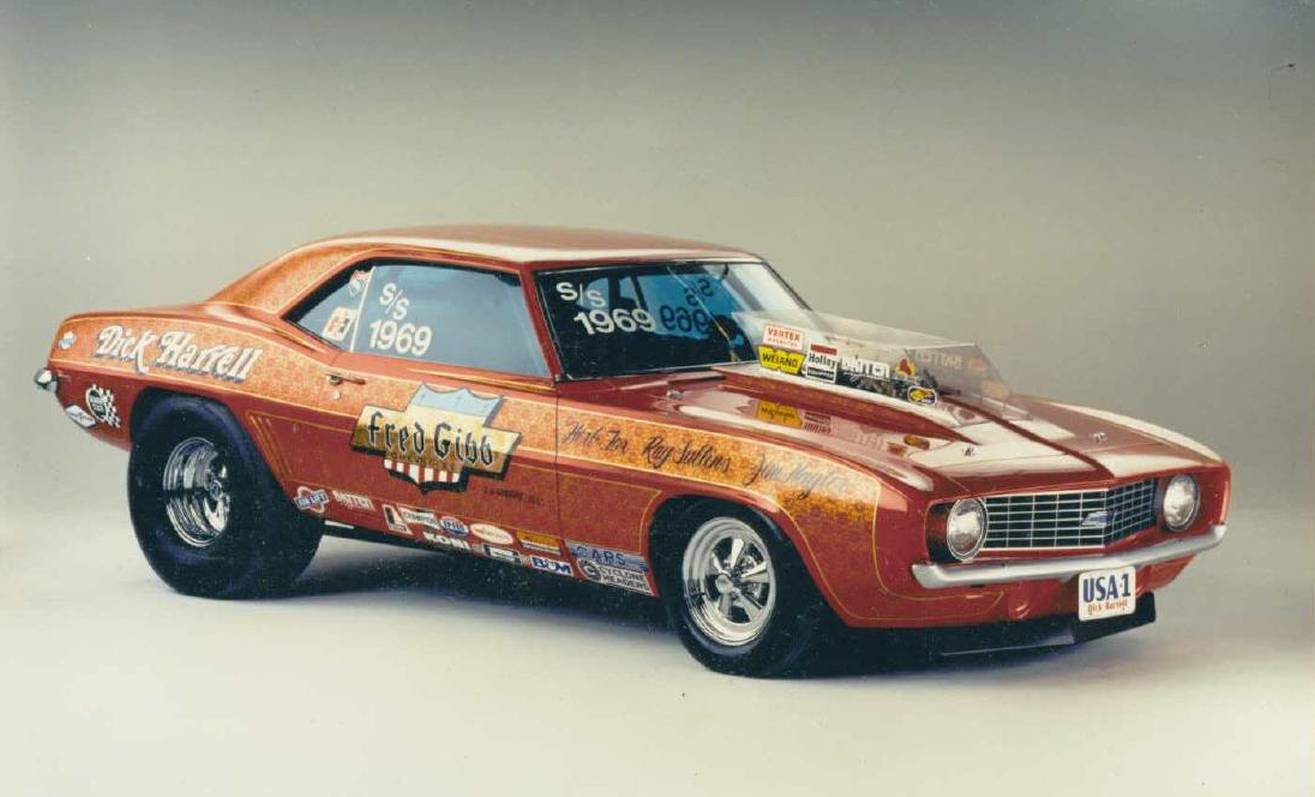 In June 1988, Bill was to locate an even more significant car - the first ZL-1 Camaro built. The car had been raced for almost 20 years and was in need of a tremendous amount of work. Rather than attempt to restore the car to as-built condition, it was returned to its 1969 AHRA form as raced by Dick Harrell and Fred Gibb. The car is now in a private collection and has been re-united with its original block.
Ed Cunneen
Ed is a long-time Camaro enthusiast, having owned several rare 1969 Camaros. When the list appeared in Super Chevy, Ed wasted no time. Through title searches, he soon located and acquired one of the Gibb cars, an orange 4-speed. This was only the beginning; all told Ed and his brother-in-law Ron have located 13 ZL-1 Camaros over the years.
Where are they today?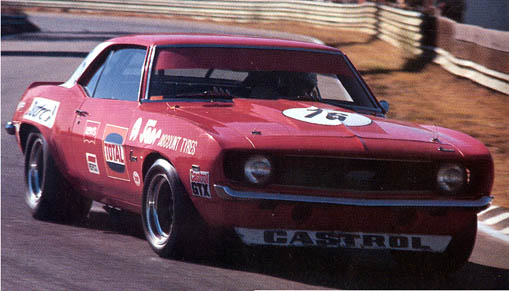 The complete listing of COPO 9560 Camaro VIN's has been public knowledge for more than 40 years (see the list in the Appendix). State title and registration information for most of this period was considered public domain and available to anyone sending the requisite fee. Perhaps for this reason it is known that 50 of the cars still exist. Of the remainder, some have old registration histories and may or may not still exist. Others were never registered for reasons that include being raced since new, stolen, or being sold in states that did not require titles at the time such as New York and Alabama. Some of these "missing" COPO 9560 Camaros probably do still exist, and could turn out to be quite a bargain for the knowledgeable enthusiast.
For those wishing to "create" a ZL-1 Camaro using one of the 69 VIN's, a word of caution. There is unpublished dealer paperwork for most of the cars that could be used to prove the car to be a non-original.
Tales of Some of the Survivors

#4 124379N608214 Cortez silver automatic
I personally located #4 parked on a lawn in Idaho in 1987. It had been 
raced for a few years but not extensively modified. A frame-off restoration 
was completed in 1990 and the car is now in a private collection.

#16 124379N608395 Hugger orange 4-speed
Believed to be the only remaining original owner ZL-1 Camaro. Purchased 
directly from Fred Gibb by Ken Barnhart, the car was raced from 1969-1975. 
Ken still shows the car and occasionally races it in nostalgia events.

#18 124379N609510 Dusk blue 4-speed
One of the cars Gibb returned. The car was sold new in Virginia and 
repossessed by GMAC. The second owner raced it sparingly, sold it and 
bought it back a few years later. It became the famous USCC "Raffle Car". 
Original engine.

#30 124379N610168 Hugger orange 4-speed
Sold new by Gibb, the car was raced as a super-stocker for many years, 
never street driven. In excellent condition with original engine 
intact, it is now restored to virtually perfect condition and has been 
featured in a number of publications.

#33 124379N610732 Hugger orange 4-speed
#52 124379N620934 LeMans blue automatic
Sold new by Rathmann Chevrolet in Florida, both cars went to Melbourne 
Australia to be raced. #33 is a road racer, #52 was a drag racer. #33 
has recently been restored to its original racing trim and remains 
"down under". #52 was reportedly wrecked and remains sent to a landfill.

#54 124379N635720 LeMans blue automatic
Sold new in Canada, this is the only one of the 22 automatics to be 
equipped with a console. The car also has factory instrumentation and 
the white hou	ndstooth interior. The engine was removed early and the 
car ended up in Vancouver, BC where it was purchased in the mid-80s. The 
original engine has been acquired and a meticulous restoration was completed.

#55 124379N641266 LeMans blue 4-speed
One of the more famous ZL-1 Camaros. It has Rally Sport equipment along
with many other options. The car is in excellent original condition with
less than 10,000 actual miles and has been the subject of many magazine 
feature articles.

#68 124379N650643 Cortez Silver 4-speed
Another RS, this ZL-1 was raced by its original owner for many years. 
The car is now beautifully restored and has the DX1 hood stripe.

The Other COPO: COPO 9561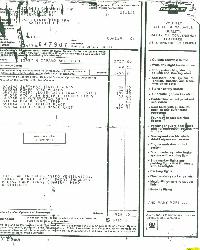 Also considered an "insider" at Chevrolet in those days was another Chevrolet dealer actively involved in racing, Don Yenko. His family owned a dealership in Canonsburg, PA, which had been modifying Corvettes and Corvairs for years, marketing them as produced by Yenko Sports Cars Inc. When the Camaro was introduced in 1967, Yenko installed 427 engines and sold them as the "SYC Camaro". This continued in 1968, but the process of swapping the engines was time consuming and expensive. Yenko approached Chevrolet about a special production run of 427 Camaros for 1969, using the 425HP L72 iron block engine.
An agreement was reached for COPO 9561. With the exception of the engine, ignition system, and front springs, COPO 9561 is identical to 9560. In contrast to the ZL-1s, COPO 9561 was a steal at $489.75. This included the L72 427/425 hp engine, special ducted hood, heavy-duty cooling, and the special 4.10 'BE' axle. Power front discs, optional tires, and an optional transmission were mandatory, but the 9561 Camaro was actually cheaper than a 396/375 hp Camaro SS (with posi), by $50! Performance was outstanding with skilled drivers able to record high 11/low 12 second times.
Yenko sold 198 COPO 9561's. Other dealers learned of the COPO and also ordered cars. The L72 COPO cars sold well initially but some insurance companies caught on and these also became a tough sell. Yenko reportedly canceled orders for hundreds of cars. Some dealers really jumped on the COPO bandwagon, stocking COPO 9561 Camaros and Chevelles. Some of the more noteworthy:
Berger Chevrolet, Grand Rapids, MI

To this day, Berger is a legend among Camaro enthusiasts having been the home of ZL-1 #3. Berger also had approximately 50 L72 Camaros, several of them nicely optioned including Rally-Sport equipment, special front bumper, and COPO 9737. Berger pioneered the "High-Performance" parts department, selling crate engines and other parts in the late '60s. Seasoned enthusiasts will remember their ads in Hot Rod magazine featuring HP parts manager Jim Luikens. Berger remains in business at the same location.

Scuncio Chevrolet, Greenville, Rhode Island

Due to its High-Performance theme, Scuncio is also a legendary dealership. In addition to being home to ZL-1 #60, they also stocked a large number of L72 Camaros and Chevelles and were active in racing, sponsoring several race cars.

Jack Douglass Chevrolet, Hinsdale, IL

For 1969, Douglass signed on to be a Yenko franchise dealer, initially selling a number of Yenko-converted COPOs. After finding documentation of the COPO order in one of the first Yenko cars that he received, Douglass ordered a number of COPO Camaros directly from Chevrolet around March 1969. Yenko found out about this order and Yenko and Douglass worked out an agreement. The COPO's that Douglass acquired from Chevrolet were ultimately sold as Yenkos; the striping and badging added by Douglass. This became a source of confusion for enthusiasts a few years ago because the later "Douglass Yenkos" did not appear on any of the SYC inventory lists. For this reason, some refer to Yenko's COPOs as "Canonsburg Yenkos".

Emmert Chevrolet, Detroit MI

Although Emmert only had around 20 L72 Camaros, several were well-optioned and had special-order paint. A few of the special colors were Nugget Gold (an Olds color), Verdoro Green (Pontiac), and Can-Am White (Corvette).
Many L72 Camaros were sold new in Canada, and several other dealers also stocked L72 Camaros, including:
Byrne Bros Chevrolet, White Plains, NY
Dale Chevrolet, Waukesha, WI
The Glockner Chevrolet Co., Portsmouth, OH
Queen City Chevrolet, Cincinatti, OH
Konners Chevrolet, Columbus, OH
Frost Chevrolet, Mechanicsburg, OH
Funston Chevrolet, Detroit, MI
Indian River Chevrolet, Cocoa Beach, FL
Malcom Konner Chevrolet, Paramus, NJ
Prout Chevrolet, Elyria, OH
Ed Stinn Chevrolet, Cleveland, OH
Macs Chev-Olds, Crete, NE
Baldwin Chevrolet, Baldwin, NY
To date, COPO 9561 production records have not surfaced. However, 1969 Camaro production figures may hold the answer. The data lists 1969 Camaro production by engine size; 230, 307, 350, etc. No 427 engine is listed but the figures total 243,085, same as 1969 production. COPO 9560 (ZL1) & 9561 (L72) vehicle build documentation lists the L78 option , but not Z27 (Camaro SS). The L48 (300/350) was the standard Camaro SS engine; 22,339 built. Camaro SS396 engines; 13,659 built. Data shows 34,932 Camaro SS produced. Adding L48 and 396 totals, 22,339 + 13,659 = 35,998. That's 1,066 more than Camaro SS.
Ergo, both COPO 427 options are included in the L78 totals. There were 69 COPO 9560 Camaros built: 1,066 – 69 = 997 COPO 9561 cars. That means the L78 total of 4,889 is inflated. Actual L78 production is 3,823. The 997 total is corroborated with Camaro L72 engine production totals. 822 "MN" 4-speed and 193 "MO" automatic engines were produced = 1015 engines. The engine totals suggest ~ 1000 cars (some engines were for service/warranty), the same as calculated from the production totals.
COPO 9737
The use of the COPO system for high-performance Camaros was pioneered by Don Yenko in 1968. COPO 9737 was exclusive to Yenko in 68 and included a L78 396 (with a unique MV engine code), a larger front swaybar, and a 140 MPH speedo. It was not ordered in combination with any other COPO in 68. Yenko swapped 427 shortblocks into most these cars and sold them as 1968 Yenko 427 cars.
1969 Yenko Camaros combined COPO 9737 "SPORTS CAR CONVERSION" with COPO 9561 L72. For 69, 9737 included a 13/16" front stabilizer bar, 15x7 rally wheels with E70x15 tires, and a 140 mph speedometer. COPO 9737JD had an initial list price of $126.40, later raised to $160.10, then $184.35 when a factory tachometer was included. At least 2 ZL-1s were built with COPO 9737, as were several L72 COPO's ordered by other dealers.
Appendix - COPO 9560 VIN List
Fred Gibb placed the first COPO 9650 order and his order was the first fifty units built, except for units #3 and #51 which went to other dealers. However, Fred Gibb was only able to sell thirteen of these fifty units himself: #s 1, 2, 5, 9, 15, 16, 19, 21, 28, 30, 36, 45, and 48. The remaining units were either returned to Chevrolet for redistribution or directly exchanged with other dealers. (See the CRG ZL-1 compilation list for the option details and the selling dealers.)
The 50 ZL-1 Camaros Shipped to Fred Gibb Chevrolet

#    VIN           Color           Transmission  Ordering Dealer
--  -------------  --------------- ------------  ---------------------
1.  124379N569358  Dusk blue       automatic     Gibb-Illinois
2.  124379N569359  Dusk blue       automatic     Gibb-Illinois
4.  124379N608214  Cortez silver   automatic     Gibb-Illinois
5.  124379N608381  Dusk blue       automatic     Gibb-Illinois
6.  124379N608536  Cortez silver   automatic     Gibb-Illinois
7.  124379N608613  Hugger orange   automatic     Gibb-Illinois
8.  124379N608761  Cortez silver   automatic     Gibb-Illinois
9.  124379N608879  Cortez silver   automatic     Gibb-Illinois
10. 124379N608969  Dusk blue       automatic     Gibb-Illinois
11. 124379N609016  Cortez silver   4-speed       Gibb-Illinois
12. 124379N608149  Dusk blue       4-speed       Gibb-Illinois
13. 124379N609171  Cortez silver   4-speed       Gibb-Illinois
14. 124379N609238  LeMans blue     4-speed       Gibb-Illinois
15. 124379N609372  Cortez silver   4-speed       Gibb-Illinois
16. 124379N609395  Hugger orange   4-speed       Gibb-Illinois
17. 124379N609462  Cortez silver   4-speed       Gibb-Illinois
18. 124379N609510  Dusk blue       4-speed       Gibb-Illinois
19. 124379N609530  Dusk blue       4-speed       Gibb-Illinois
20. 124379N609599  Cortez silver   4-speed       Gibb-Illinois
21. 124379N609651  Dusk blue       4-speed       Gibb-Illinois
22. 124379N609690  Cortez silver   4-speed       Gibb-Illinois
23. 124379N609747  Dusk blue       4-speed       Gibb-Illinois
24. 124379N609838  Dusk blue       4-speed       Gibb-Illinois
25. 124379N609856  Hugger orange   automatic     Gibb-Illinois
26. 124379N609880  Hugger orange   4-speed       Gibb-Illinois
27. 124379N609965  Fathom green    automatic     Gibb-Illinois
28. 124379N610014  Hugger orange   4-speed       Gibb-Illinois
29. 124379N610123  Hugger orange   4-speed       Gibb-Illinois
30. 124379N610168  Hugger orange   4-speed       Gibb-Illinois
31. 124379N610413  Hugger orange   automatic     Gibb-Illinois
32. 124379N610515  Hugger orange   automatic     Gibb-Illinois
33. 124379N610732  Hugger orange   4-speed       Gibb-Illinois
34. 124379N610899  Fathom green    4-speed       Gibb-Illinois
35. 124379N612763  Fathom green    4-speed       Gibb-Illinois
36. 124379N612913  Fathom green    4-speed       Gibb-Illinois
37. 124379N612963  Fathom green    4-speed       Gibb-Illinois
38. 124379N613633  Fathom green    automatic     Gibb-Illinois
39. 124379N613787  Fathom green    automatic     Gibb-Illinois
40. 124379N615198  Fathom green    4-speed       Gibb-Illinois
41. 124379N615229  LeMans blue     4-speed       Gibb-Illinois
42. 124379N615242  LeMans blue     4-speed       Gibb-Illinois
43. 124379N615362  LeMans blue     4-speed       Gibb-Illinois
44. 124379N618396  Fathom green    4-speed       Gibb-Illinois
45. 124379N618522  Fathom green    automatic     Gibb-Illinois
46. 124379N618562  LeMans blue     4-speed       Gibb-Illinois
47. 124379N618713  LeMans blue     automatic     Gibb-Illinois
48. 124379N618902  LeMans blue     4-speed       Gibb-Illinois
49. 124379N619976  LeMans blue     automatic     Gibb-Illinois
50. 124379N620498  LeMans blue     automatic     Gibb-Illinois
52. 124379N620934  LeMans blue     automatic     Gibb-Illinois

The 19 additional ZL-1 Camaros ordered by other Chevrolet dealers often had more optional equipment. The ordering dealers are shown below. COPO 9560 numbers 54, 56, 59, 62, and 68 were later exchanged and sold by other dealers (see the CRG ZL-1 compilation list for the option details and the selling dealers).
The 19 ZL-1 Camaros Ordered by Other Dealers

#    VIN           Color           Transmission  Ordering Dealer
--  -------------  --------------- ------------  ---------------------
3.  124379N608193  Daytona yellow  4-speed       Berger-Michigan
51. 124379N620923  Dover white     4-speed       Brooks-Georgia
53. 124379N634918  Dover white     4-speed       Lyle-Ohio
54. 124379N635720  LeMans blue /   automatic     Stedelbauer-Canada
                    black vinyl roof
55. 124379N641266  LeMans blue /   4-speed       Whit-Arkansas
                    parchment vinyl roof
56. 124379N641310  Dover white     4-speed       Lowe-Maryland
57. 124379N642468  Daytona yellow  4-speed       Brewers-Kentucky
58. 124379N642835  Garnet red      4-speed       Indian River-Florida
59. 124379N642876  Hugger orange   4-speed       Hechler-Virginia
60. 124379N642903  Fathom green    4-speed       Scuncio-Rhode Island
61. 124379N642927  Fathom green    4-speed       Seltzer-Oklahoma
62. 124379N642934  Garnet red      4-speed       Hechler-Virginia
63. 124379N643047  Hugger orange   4-speed       Burt-Colorado
64. 124379N643171  Hugger orange   automatic     Indian River-Florida
65. 124379N643779  Fathom green    4-speed       Lavery-Ohio
66. 124379N644311  Cortez silver   4-speed       Huffmans-Illinois
67. 124379N644314  Hugger orange   4-speed       Huffmans-Illinois
68. 124379N650643  Cortez silver   4-speed       Harris-Indiana
69. 124379N650977  Hugger orange   4-speed       Huebner-Ohio

---
| | |
| --- | --- |
| | |