In regards to AMC intakes at the 2012 MCACN show, Jon Mello posted:
"Terrific! Would you please post some pics of the manifold and carbs in this thread when the show is over?"
Several of us have interest in the Javelins and hope we can see some photos. I received one photo from a friend in attendance,as follows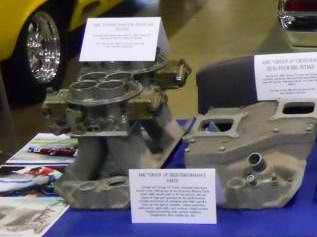 I recognize the crossram on the right, but maybe Klvn8r or Crazyamc can confirm what is shown on the left.
Thanks,
Bob