Greetings,
Thanks Jon M. for repairing the links I provided above allowing for inspection of the Revs Archive/Karl Ludvigsen files,
A time saver here; i.e. so much work had been performed on an item up for purchase that I couldn't refuse it. Appreciate that no standard-bodied 1:18 second generation Firebird tool exists, hence this project recently acquired constitutes a huge time savings. In short, an unknown 1:18 diecast modifier ground channels behind the leading edge wheel arch aerodynamic spats of a usual and humble white metal shell to stress relieve sensitive areas of it prior to heating and bending each spat back into a normal/standard Firebird configuration. Intended not to be noticed in the slightest, see too the effective erasure of the rear spoiler in its entirety whilst saving the underlying quarter panel and rear deck profile for the care evidenced - whew! Reproducing the same effort would consume months I do suspect, while all the previous putty work was removed when the shell was taken to an area media blaster for the usual treatment last week. What is seen can thus look better in time.
I've quickly refilled the side fender air extraction vents with JB Weld, and have plugged the side mirror and exterior door latch holes for good measure. A shaker hood cutout plug was fabricated and fitted, side exhausts are recycled ERTL 427 Cobra S/C items, whereas yes - the GMP tires are the same size front to rear. The gruesome beginnings of the rear wheel flares do in fact approximate reality, for these were aesthetically challenged on the real racer to say the very least. Laguna Seca was the first race on the calendar for the 1970 SCCA Trans-Am series, while understand that the Trans Am model-specific spoilers were not approved for homologation irregularities cited in tech. at this contest - hence off they came. T-G Racing ended up plugging the shaker hood, removing the spoilers (but for the front lip which was an open area and thus retained), and for their troubles Titus posted the team's only finish for that year. The side window trim will in the fullness of time be ground flat, the cast-in rubber window seals filed off entirely consistent with a desperate effort to reduce weight.
For now this model will be parked given other projects have priority, but an intriguing beginning begging to be shared. In the fullness of time I hope to have all the factory blessed and semi-blessed Pontiac efforts in scale from 1968 to 1971, but now back to the E-bodies. Thanks...
Mike K.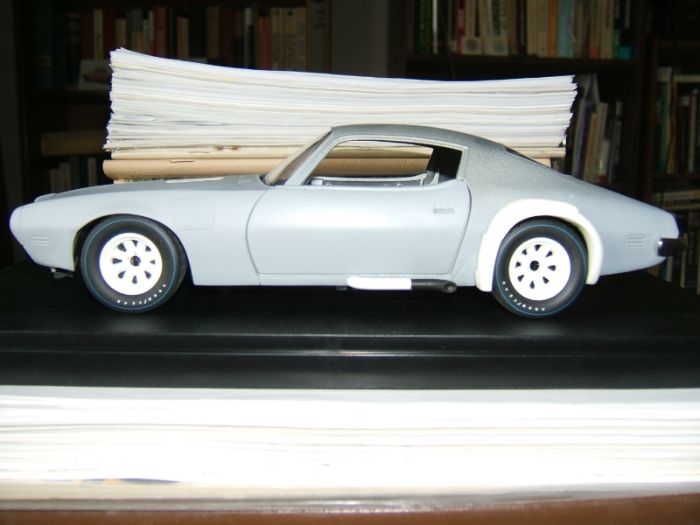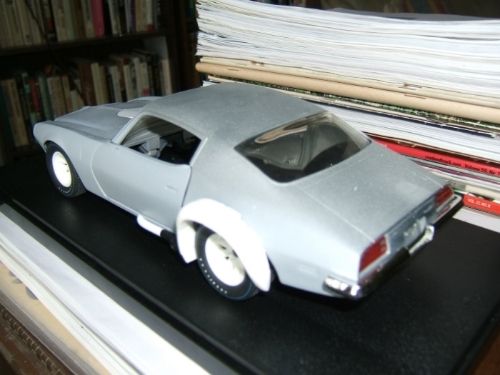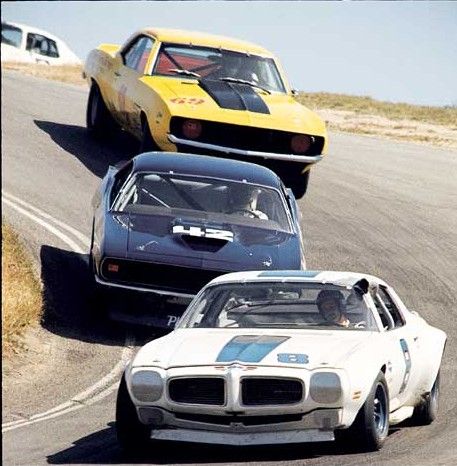 M.K.