Greetings,
Although not to be turned out immediately, I do hope in time to be able to afford copies of the '67-'68 Camaro Trans-Am dashboard as a pain-free addition to the now-old GMP Penske Donohue Camaros. I'm still learning how to be cast two piece molds, and outside of two previous projects this would constitute my third effort to create something usable proceeding down this path.
-
In other news a local automobilia store hosted a book signing where Herb Adams was in attendance, and given short notice, I hurried to mate the new roll cage and floor structure to my 1:18th replica so that model would be presentable - or at the very least up on wheels. Two largely sleepless nights followed, although for concerted late night hack and slash, I was able to take all my parts and align them sufficiently and so present the project for Mr. Adams to inspect. This task accomplished, a brief trip to an area pro shop yielded up a small aluminum placard to which Herb Adams affixed his signature. It was nice to receive some direct validation for the effort put in, whereas one of his children took some images to forward to other family members. A good experience in total.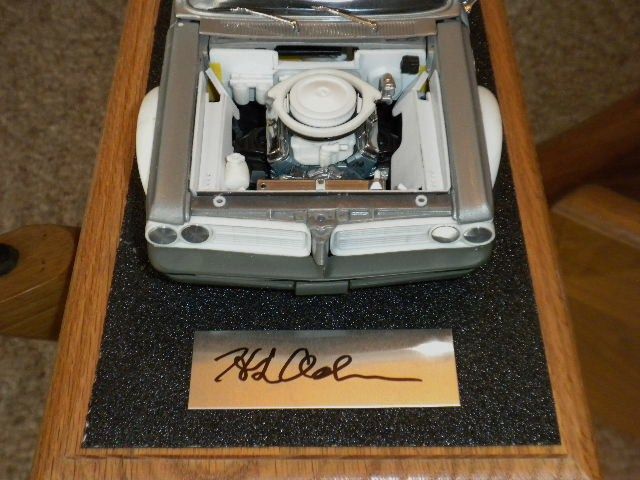 -
...and as for the '68 Shelby Racing Co. Mustang, a new stone shield has been fabricated and is seen resting beneath the grille and atop the fabricated front valance. The headlamp fill panels have been refabricated, corrected now for shape. The rear flares have been shrunk a bit besides, although no photo images is strictly provided to telegraph this change. Kind thanks for the interest expressed both now and in the past.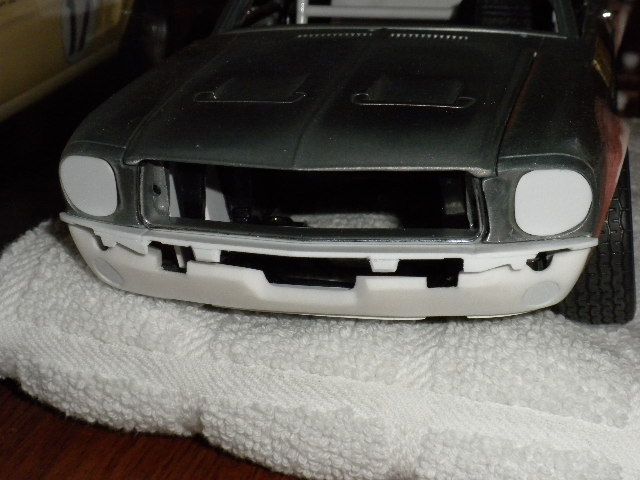 Mike K.