Hello,
I'm sure this has come up before, but I'd be interested to know if anybody has the inside scoop on the "Sunoco Blue" used on the original Penske/Donohe Trans-Am Camaros. I've got just about every book and read every website out there. Even found a number for "Molin Auto Body" in PA where they were originally painted (no longer in business). As best I can tell "Sunoco Blue" was actually several different colors over the years, depending on the car, which shop was painting it, what Sunoco specified as their blue at the time, etc.
I took a pic last August of the '67-'68 cars at the Monterey Historics last year: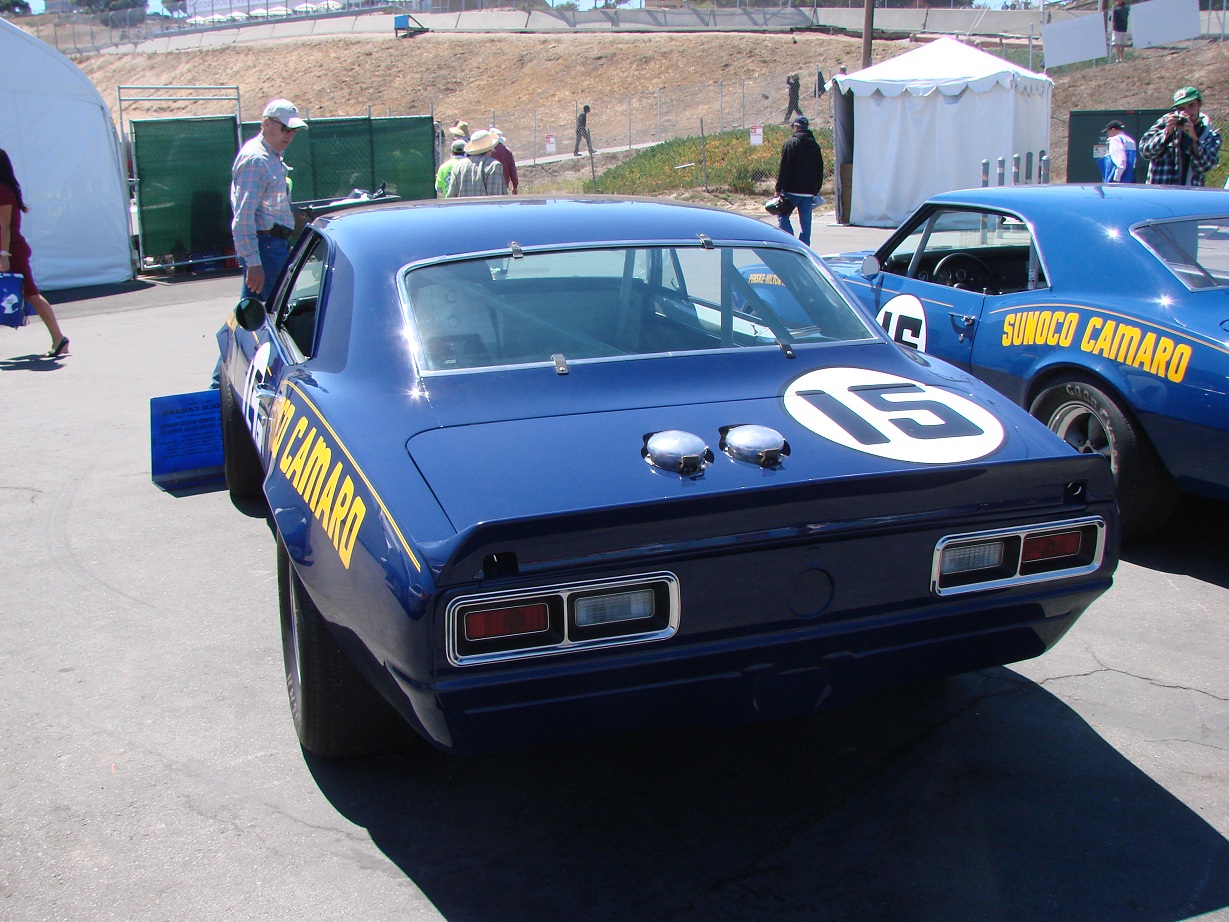 My car is in the body shop now, and I like the darker blue of the car on the left (#15), not the lighter blue (#16).
I actually like this blue even better, but I can't tell if maybe it's just it being an old photo that makes it look so dark: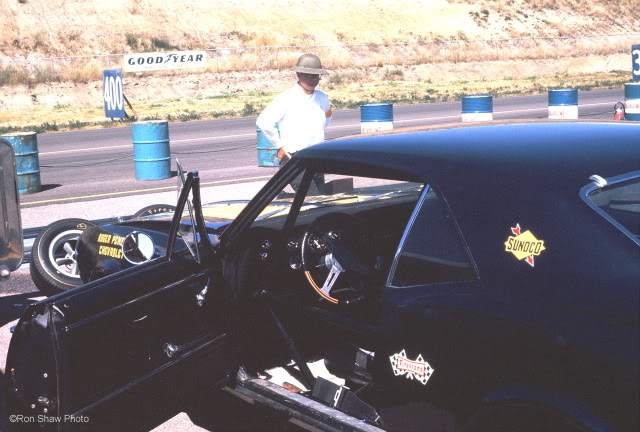 So I guess what I'm looking for, is if anyone here has any insider info on the paint codes, or shops, that graced these cars, such that I could do a fitting reproduction. I've done lots of looking at GM factory paint codes and such, it's tough to find anything that isn't a metallic of some sort (which these are not).
Thanks again to the awesome Camaro Brain Trust!!!