Chick, When you were done with your wheels did you have any problems seeing the date codes. My problem is the stamping is so lite I feel a couple coats of paint will make them unreadable.

Sorry I missed this question originally! No, no problem on mine but in many cases its just masking off the area and keeping that area very light with paint.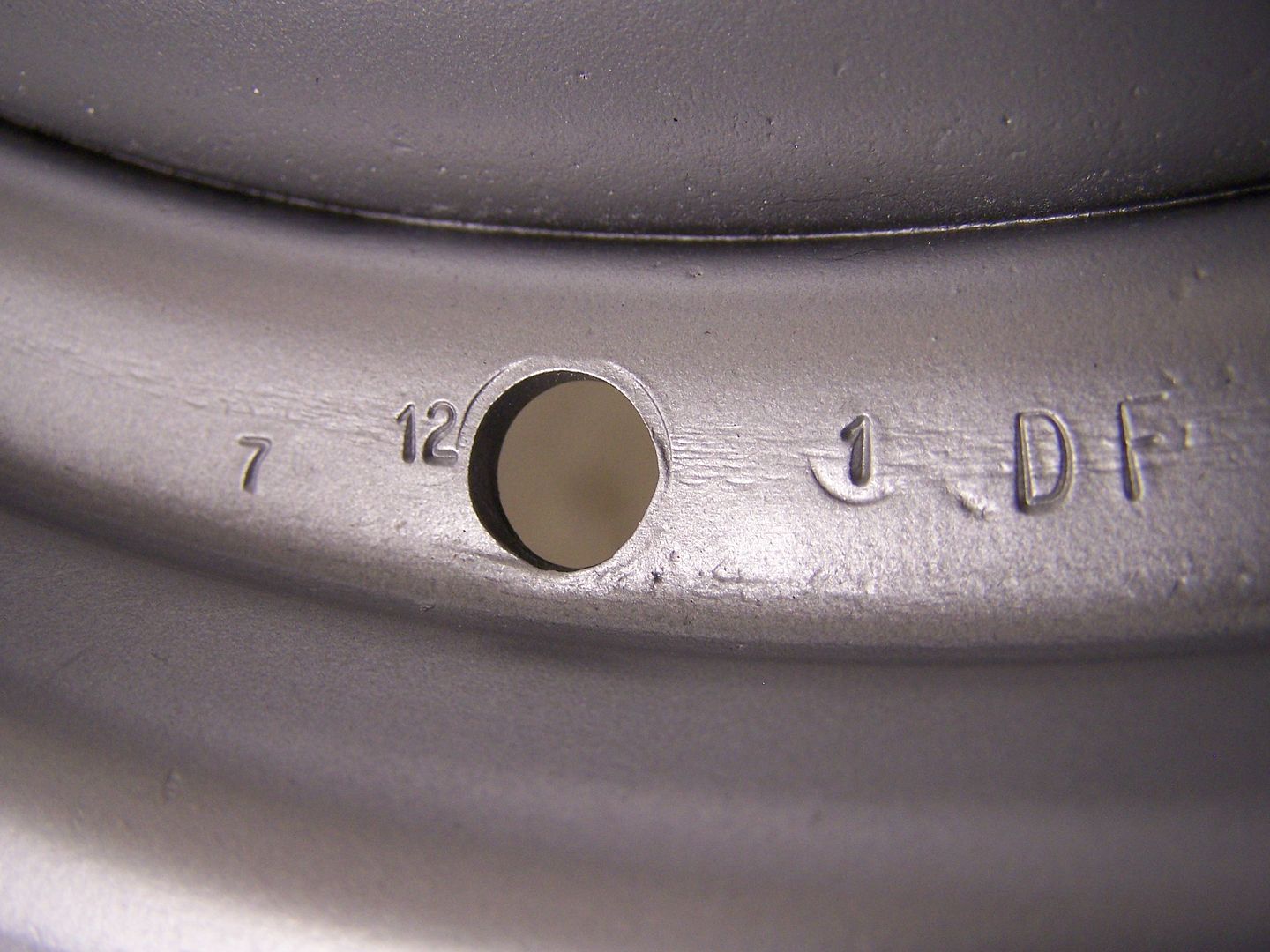 Thanks Chick, It looks like your wheels were stamped with a lot heaver hand than mine were. I definitely will mask that section off as to not get too much paint there. And I'll also take a good picture of the stamping on each wheel before I do any painting or powder coating.