Now the Hugger has bumper guards!!
The rear ones fitted lika a glove, talk about "bolt on" !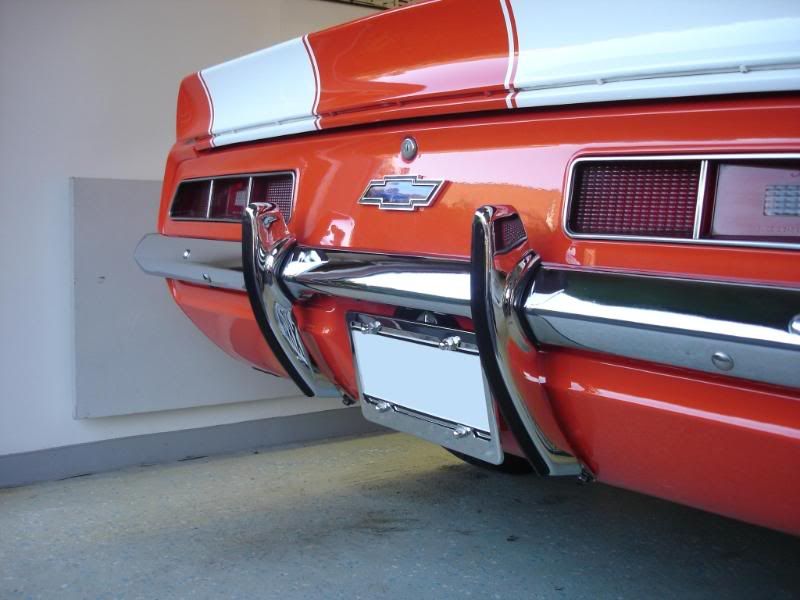 ...but with the front ones I had to work hard with the grinder and finally I got them decent in place: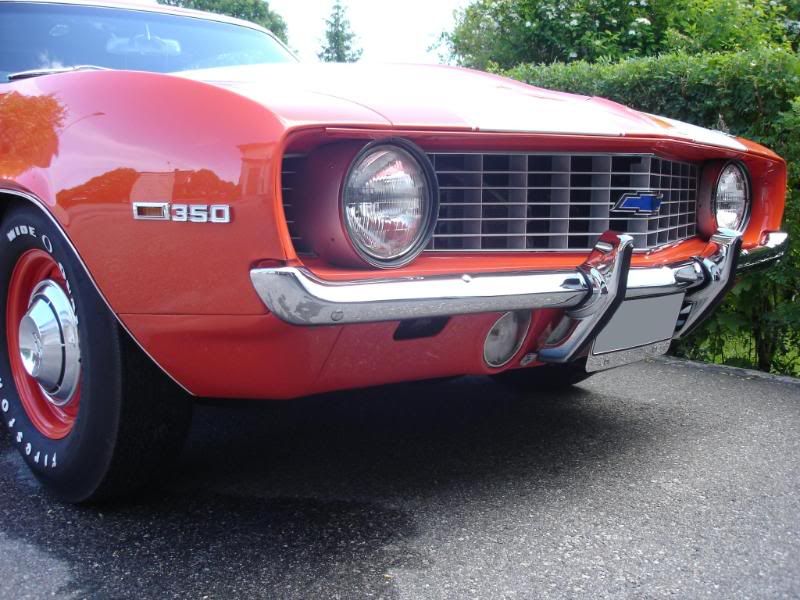 What do you think?
The reasons for me to put them there in the first place was that I allready had the holes for them in the front and I thought it would look nice on a 2" dropped 69 Camaro!