Is this one of the things you saw?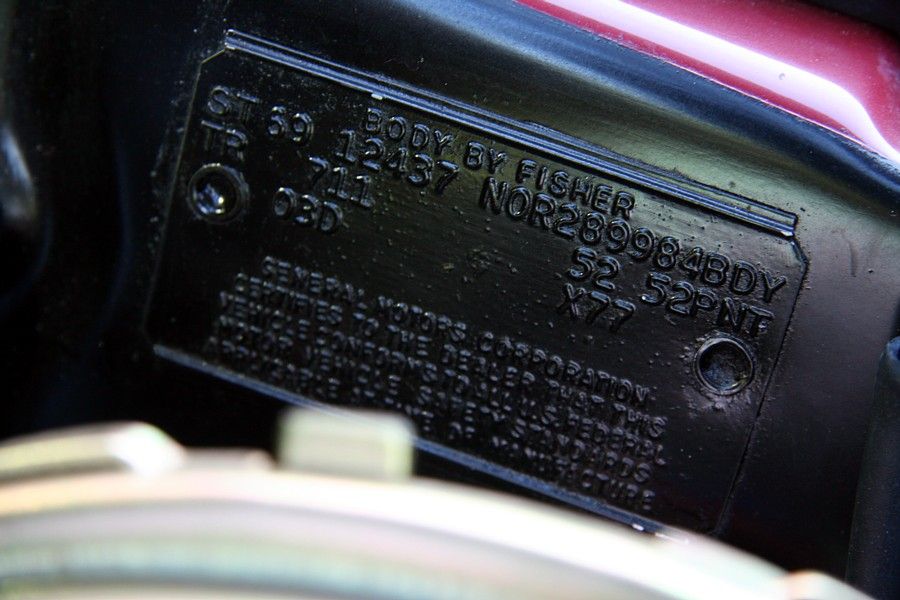 Something odd, its definately been off the car, but I don't have my tag files at work to compare this to, but I'm leaning towards it being a repro tag. It is a sweet looking car though.
Not originally a gauge car, since it doesn't have a clock in the center of the dash.