You used my ol' thread at team camaro and he did respond. I also responded with this info just in case it helps.
"Maybe this will help as these are the orig. rag joints as far as I know off our 67 corvette and 68 Camaro. The only difference I remember was the Camaro joint had smaller pin diameters. Camaro joint is on the left."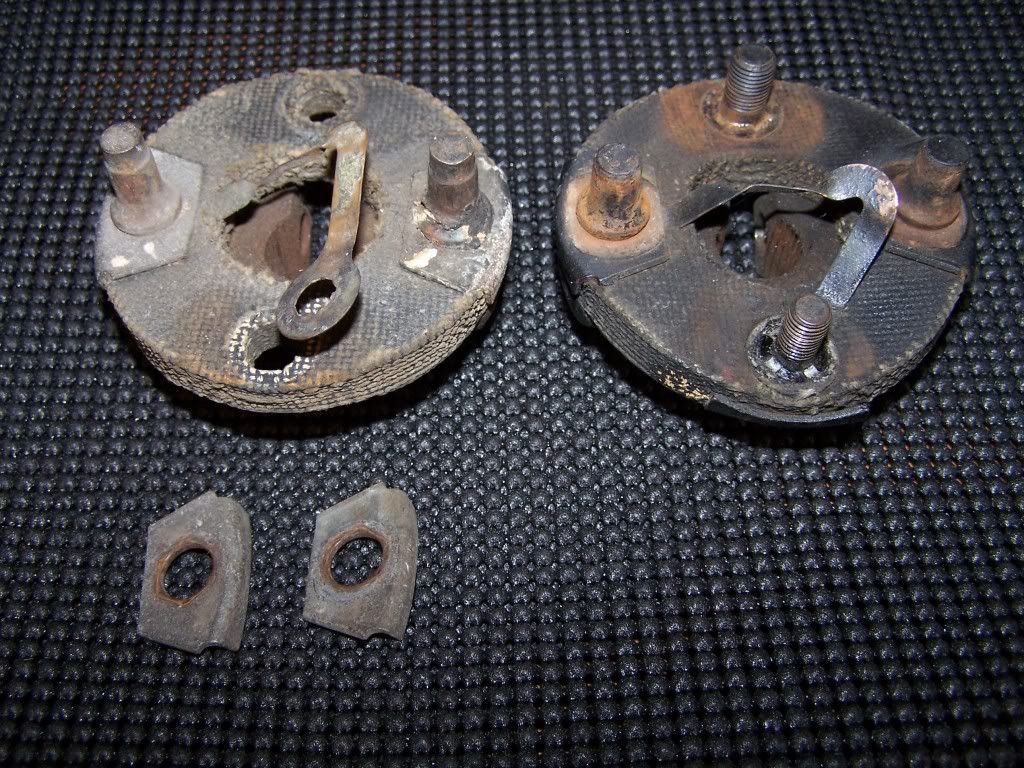 Jim's response: Drawing and comment is at
http://www.camaros.net/forums/showthread.php?p=1682861&posted=1#post1682861
"Bob,
Of all things, I have fairly good information on 1966, 68, and 69 F-car steering gears and flange and coupling assemblies. But I don't have 1967. Obviously the Camaro was not in production 1966. So the best I can do is tell you about the 1968 flange and coupling assembly.
The 1968 assembly used a ground cable with eyes on the end. I would think that the 1967 would have used the same cable. I think that the rubber bumpers were used in 1967 and possibly were eliminated sometime during 1967 production but I am not absolutely sure.
This is a drawing of the rivet cap (as it was called.) The fact that the cap is only 0.63 inches tall, I suspect that the 1967 Camaro flange and coupling assembly had rivets that were about 0.63 long and not the longer 0.75 that were used on late assemblies.
Wish that I could be of more help.
Jim"