On my 03C ,68 z ,the wheels just have DF by the valve stem.When I buy new tires I check the dates. Mitchell

There are several versions of DF wheels during the 68 model year so it depends on when your car was built to determine what wheel is correct. Most early cars will have the large Font DF with no date like the 67 Z/28's. The earliest dated wheel I have ever noted around the valve stem was 12-1-67 with the small size DF font but oddly enough the next dated wheel around the valve stem starts in March68. DF wheels in between those dates had the large DF font and only a date on the inside of the hub as Mitchell above probably has. Even large font DF wheels differ on other stampings as a change in stamping took place in Feb68 so probably Mitchell's large font DF wheel is different then early 67 or 68 Z large font DF wheels. Note also how the early dated small font DF wheel has the K1 and the year (7) above and below each other.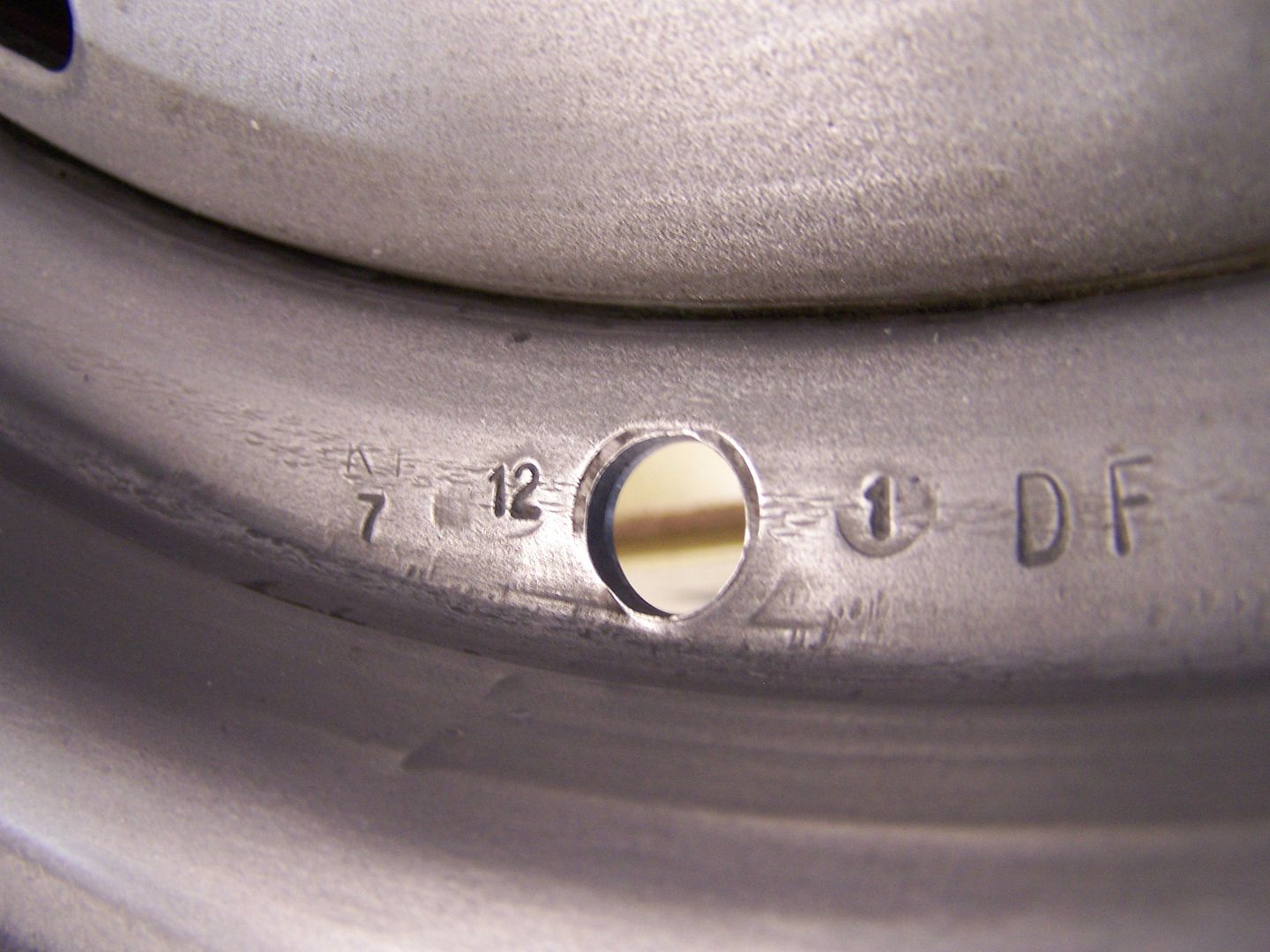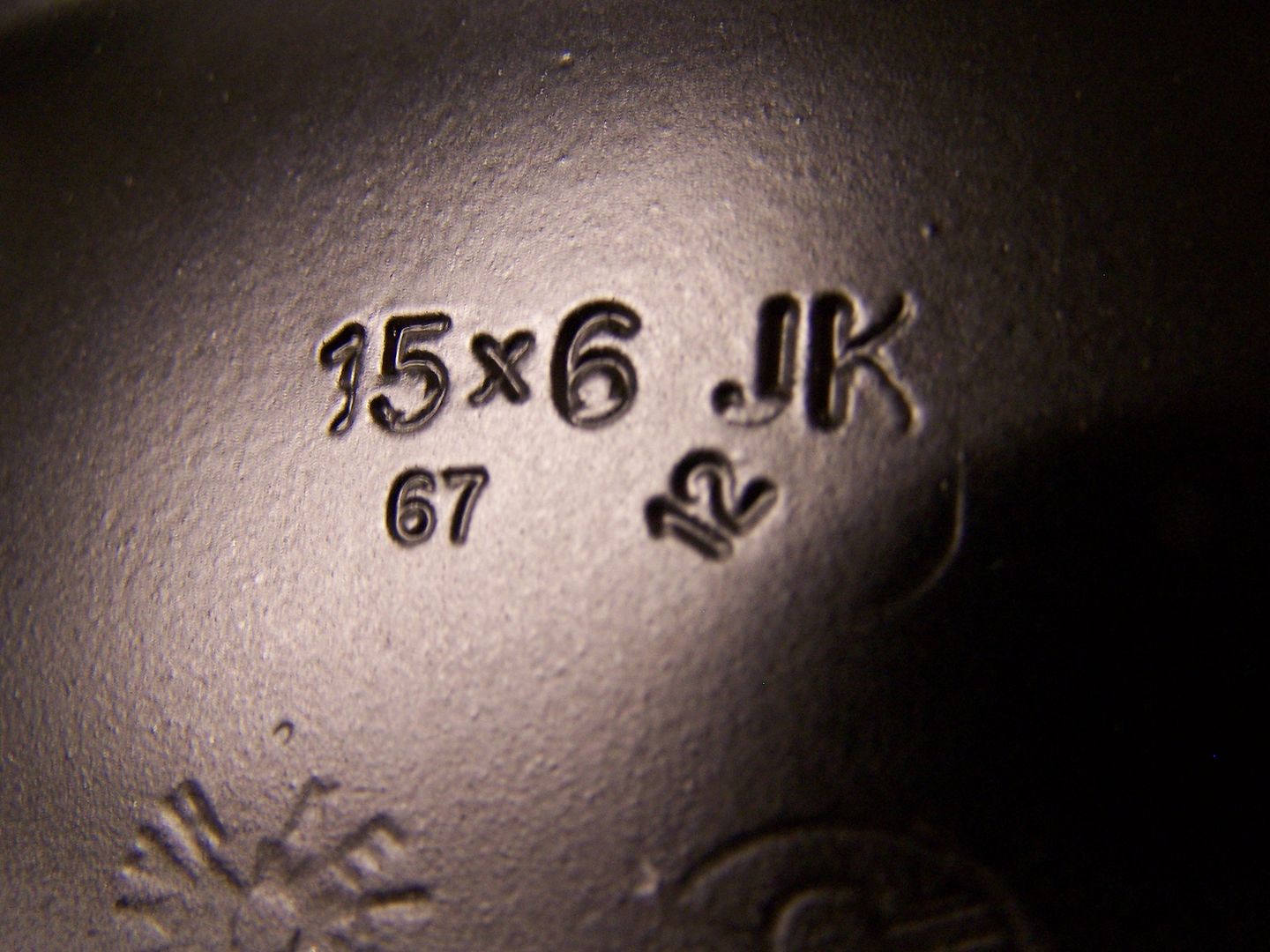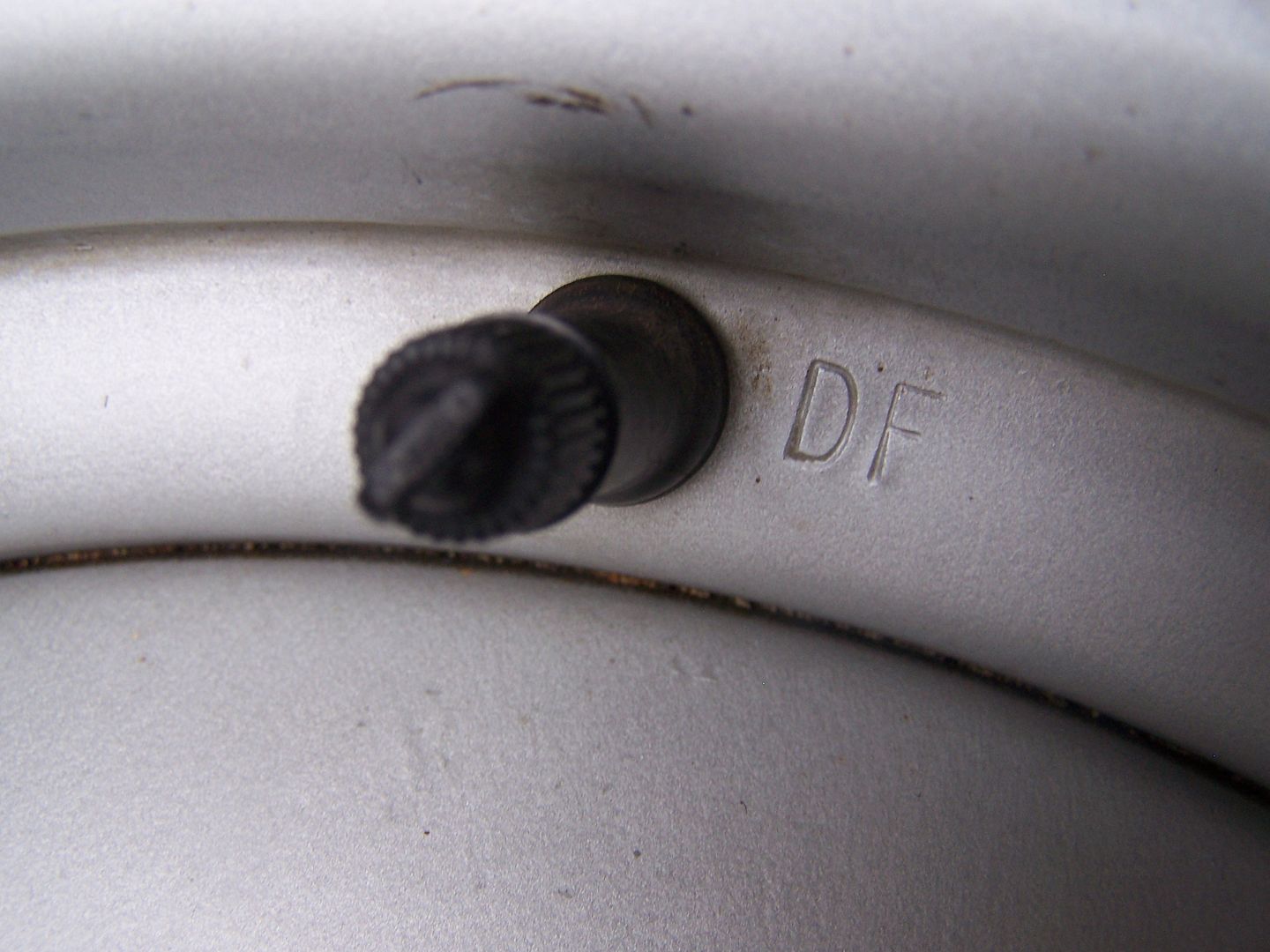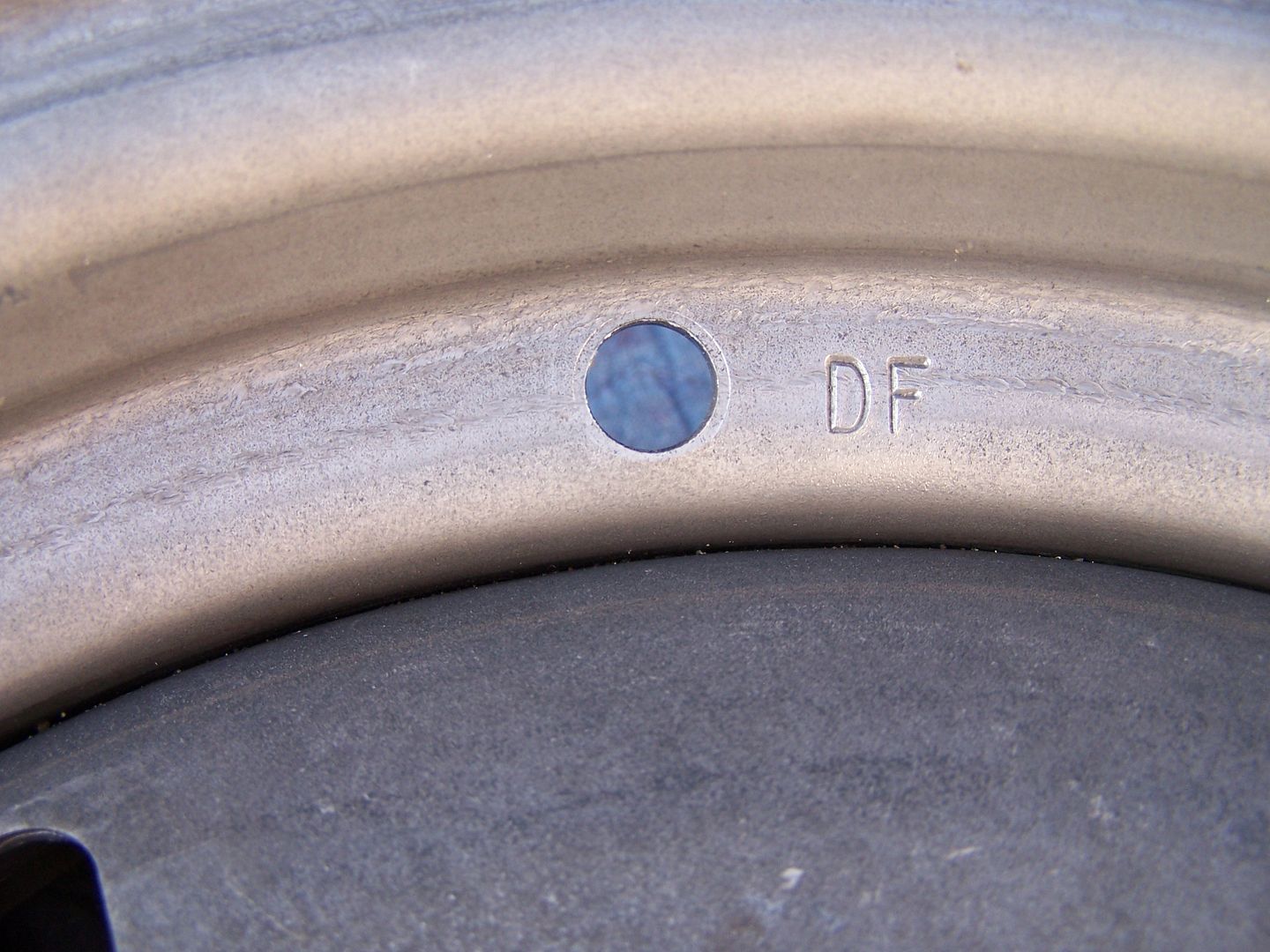 Original valve stem length and micro winged weights used. Note the micro wheel weight is on an original 68Z spare tire dated Jan68 that never hit the road (Lg font DF).