Jon,
Thank you very much for your kind comments............It was too bad the interview was cut short because I really wanted to acknowledge what a great job Robert Barg and the other members of our team did on being able to do so much on a very meager budget.......... On a quick aside you certainly need to be congratulated on doing such a magnificent job with this site and providing a forum to help preserve a very important part of our racing history.
Thank you, Al. I appreciate your kind words as well. The subject of dry sump engines came up in another thread. Did you guys convert the engine to a dry sump when it started being allowed in Trans-Am in '71 or did you soldier on without it?
I thought I'd include this photo below so the forum members could see you and some of the other guys from your race team...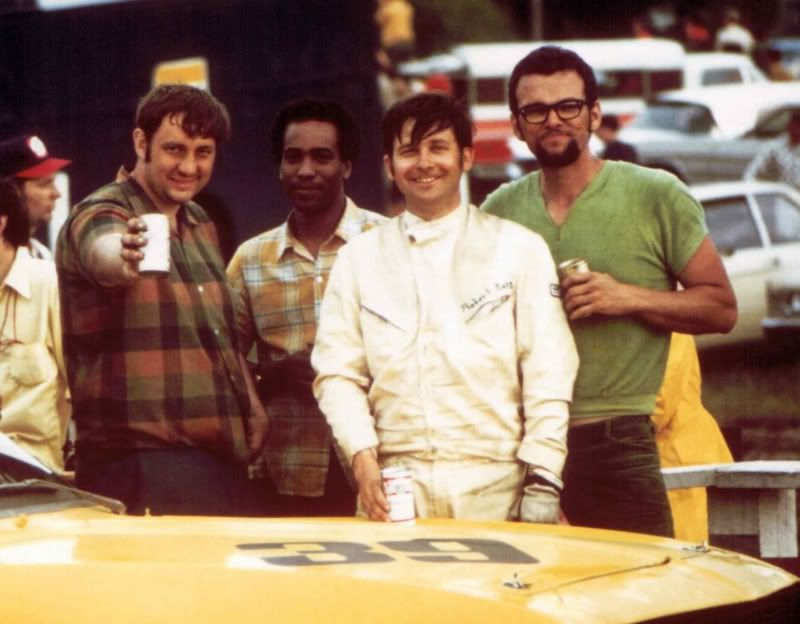 1971 Lime Rock Trans-Am, L-R Al Richards, Dennis Marks, Robert Barg, & Roy Bean Photo: Robert Barg Collection