Joe, thanks for posting the picture. Of note about that particular car, it was not a real Z-28 but was a 6-cylinder car that Don Yenko bought
at a dealer auction. Jerry Thompson and his partners at RST Engineering in Clawson, MI prepared that car for Don to race. It was not race
prepared by Yenko. This was told to me personally by Jerry Thompson himself. You will notice that it is a Marina blue car but has black stripes.
The black stripes were not available with Marina blue unless you got a black vinyl top. You can see that the stripes on the back of Yenko's car
go pretty much right up to the bottom of the rear window. If you look at the Johnny Moore car below (photo taken at the '67 Sebring Trans-Am)
you see original Z stripes didn't go that far up. Might have been an opening for debate there had I not spoken with Jerry Thompson and gotten
the inside story. Thompson was the original driver for the blue car while Yenko was serving a 6 month suspension for ignoring a black flag.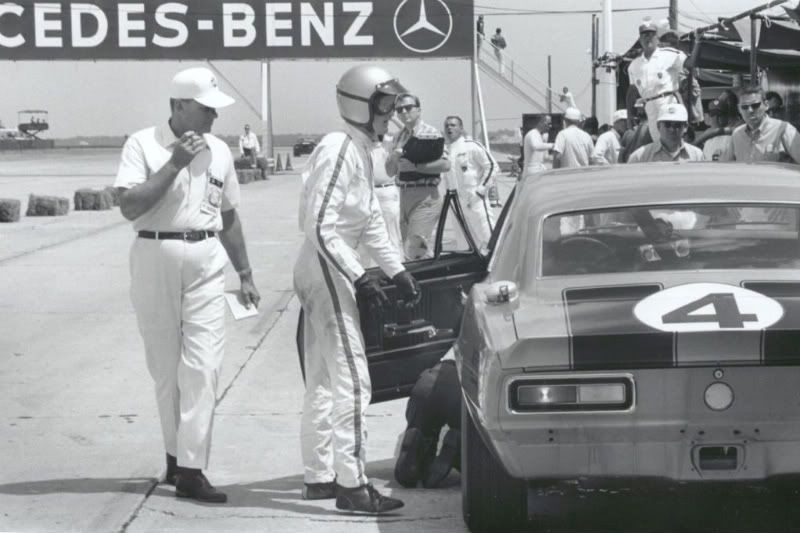 Photo: Petersen Publishing