Headers, of course, were used on the Trans-Am cars back in the day. Probably any kind of header
under the sun was tried at one time or another. Starting in June, 1968 when Jere Stahl sent off
his first set of road race headers to Roger Penske, Stahl headers were some of the best performing
and most popular headers in use among Trans-Am teams.
Here's a nice set of restored Stahl headers owned by Robert Lodewyk. Jere Stahl tells me these
are the drag racing version of his Camaro header.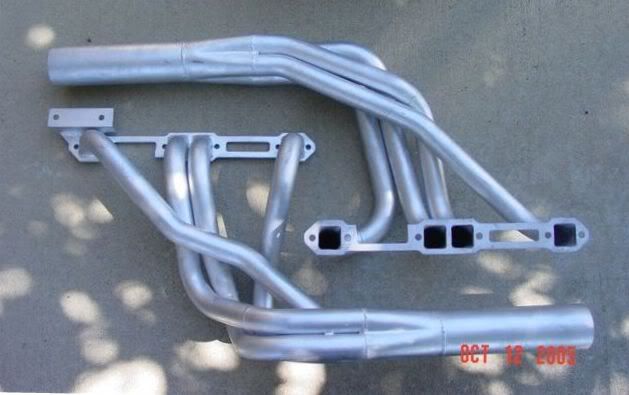 A closer look at the header flanges. Same header flanges used by Douglass Muffler Mfg.
Robert Lodewyk also owns this set of original Stahl road race headers which came off the '67 Trans-Am
Camaro raced by Hugh Harn, who raced out of the San Francisco Region of the SCCA.
Here's an original '69 advertisement for Stahl headers.