Here's an interesting 1970 ad from Auto World showing a seat for Trans-Am cars.
Notice the upholstery is the same style as the NOS factory seat at the top of this thread.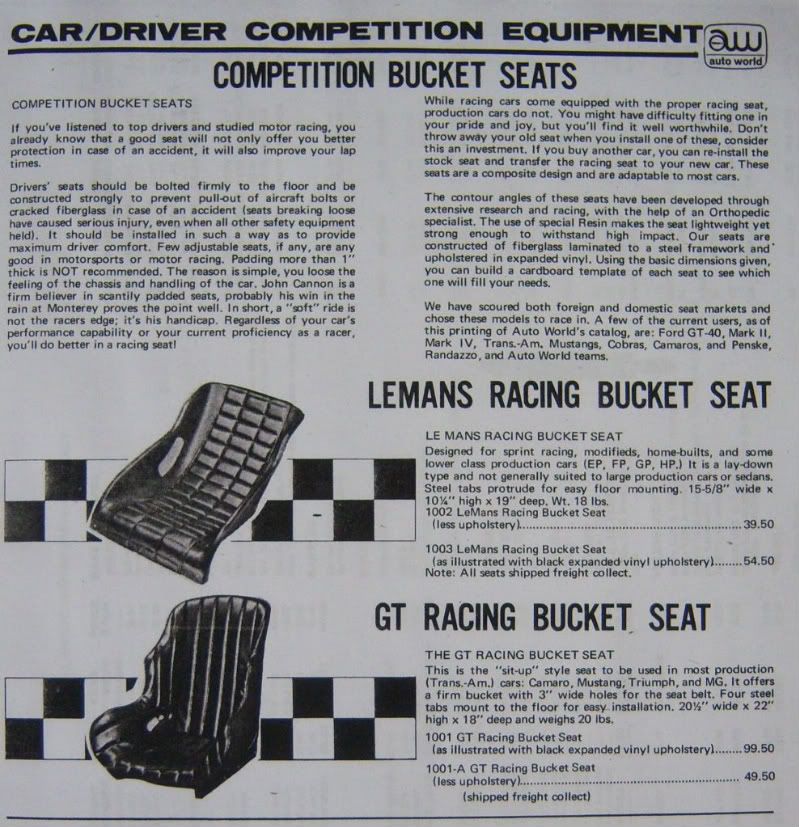 Here's another ad from 1970 showing that Auto World was selling the Berry seat
and this ad uses the same Berry photo with the different upholstery pattern.