These are the factory-supplied GM headers for the '67 Z-28 Camaro. Ron Ogilvie, parts manager for
Bill Thomas Race Cars circa September '66 - August '69, tells me that these headers were designed
at BTRC and built by Douglass Headers (Douglass Muffler Mfg). Ron says that he personally painted
the headers the silver-blue color and placed each set in a burlap bag for delivery to GM. These headers
were probably the most commonly seen headers on Trans-Am cars up until Stahl started providing
Camaro racing headers in mid-'68.
Photo courtesy of Dick Lewis
Photo courtesy of Dick Lewis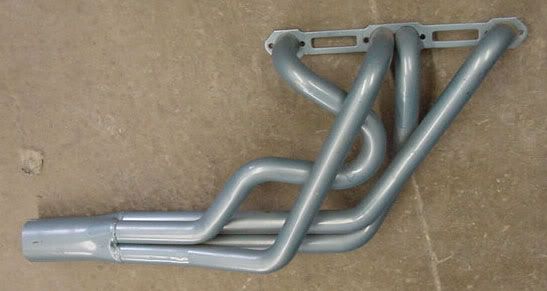 Factory supplied instructions on how to do the installation. The headers were furnished "loose" and
it was up to the dealer or owner to install them. No headers were installed on the assembly line.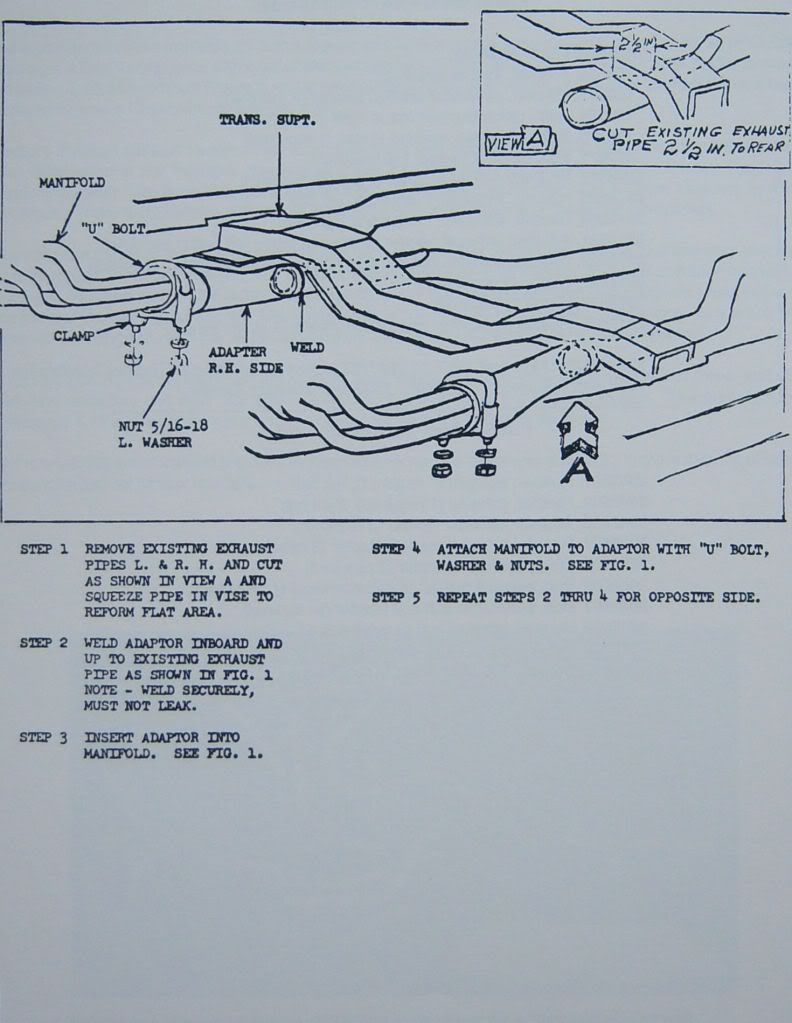 Here's an original set of GM header gaskets. The heat resistant material is Raybestos-Manhattan No. A 56.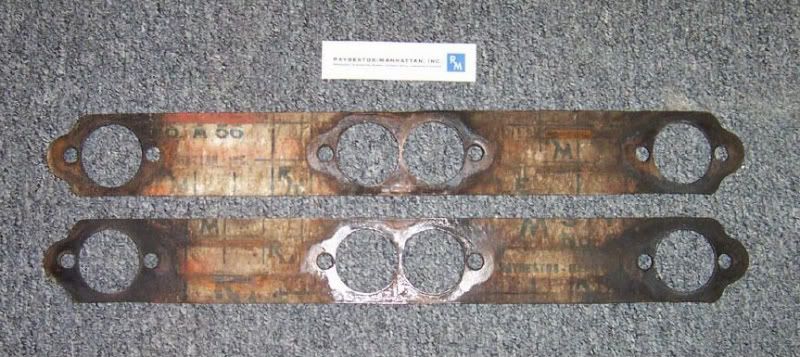 Pages from the Douglass catalog.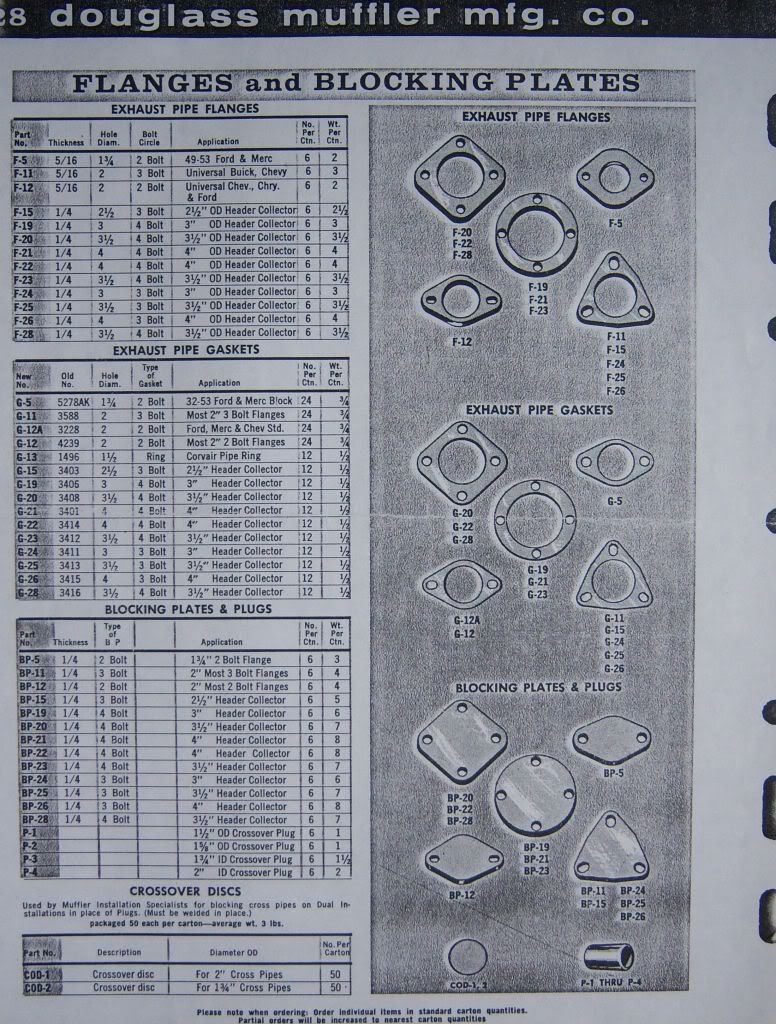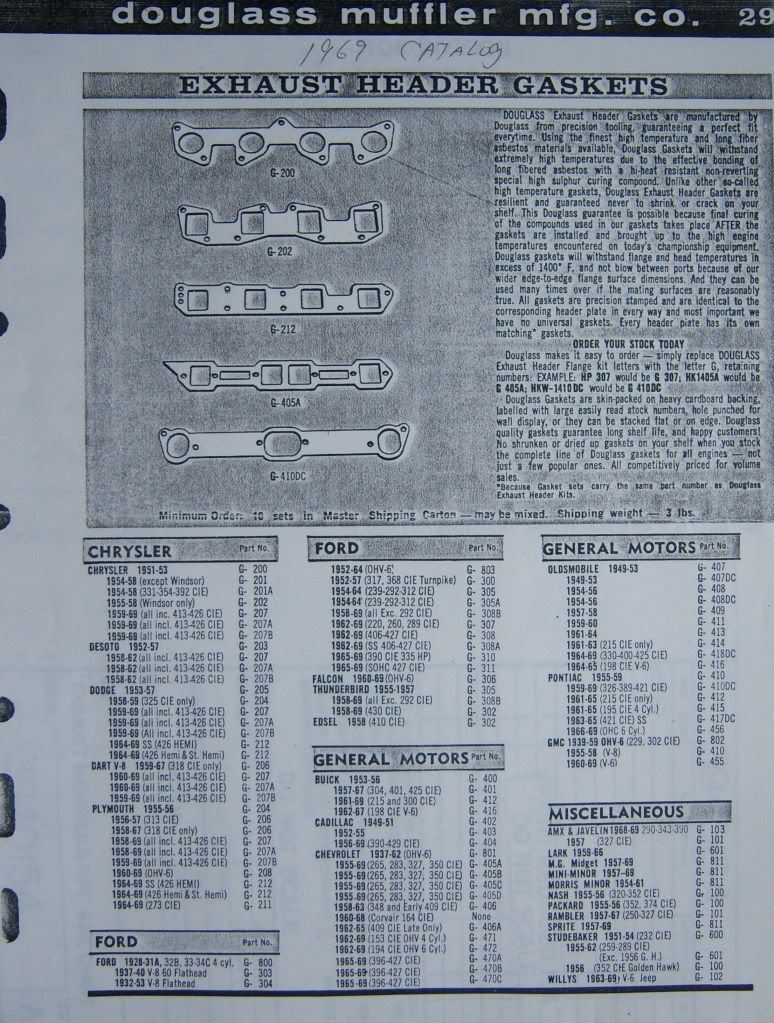 Here is an April '67 ad for Camaro small block headers by Douglass.
Most of Douglass' advertisements showed big block Chevy headers.