John Martin, driver of the #4 Javelin. John did a lot of the testing for the Javelin team during the '68 season.
He was promoted to full-time driver when George Follmer and Peter Revson left the team at the end of '68.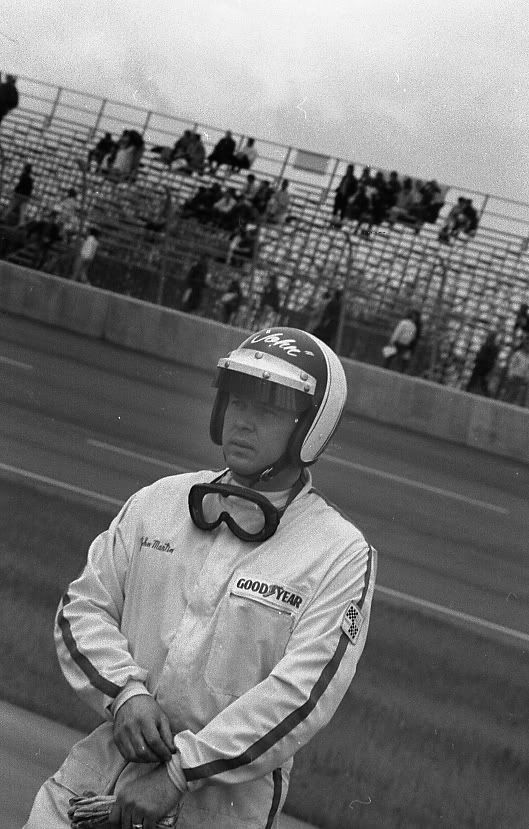 Photo by Ron Lathrop
John watches an Alfa Romeo go by during Sunday morning practice. The #3 and #4 factory team Javelins were
late to the track and missed qualifying on Saturday. They both started the race at the very back of the grid. Not
a good way to start the season and, in fact, it was an early sign of how the season was going to go for them.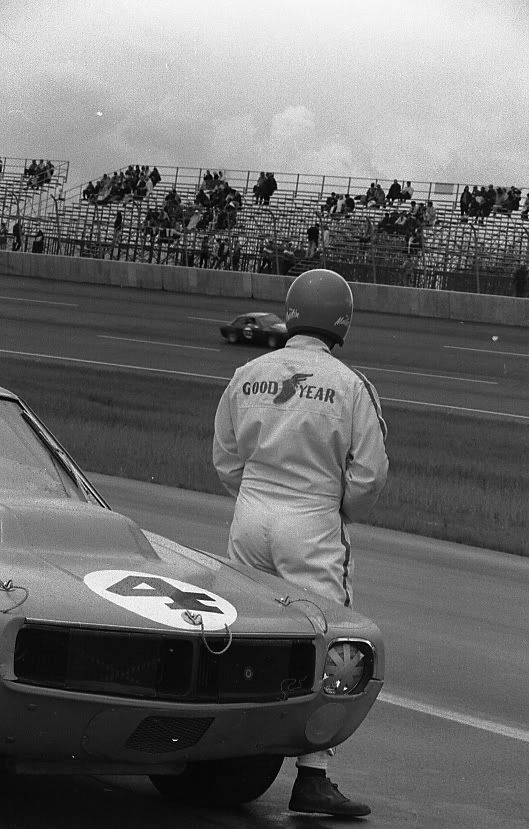 Photo by Ron Lathrop
Ron Grable takes his Javelin out for a shakedown run.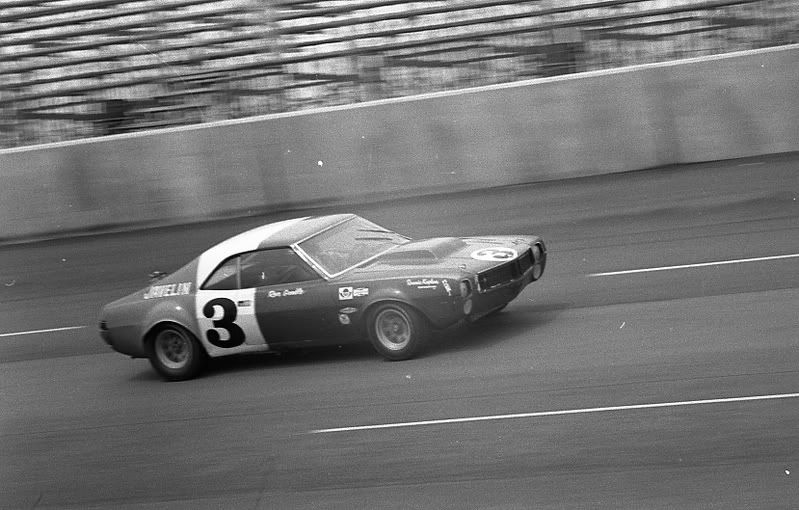 Photo by Ron Lathrop
"Hey Javelin" sticker was part of a '69 AMC advertising campaign for the car.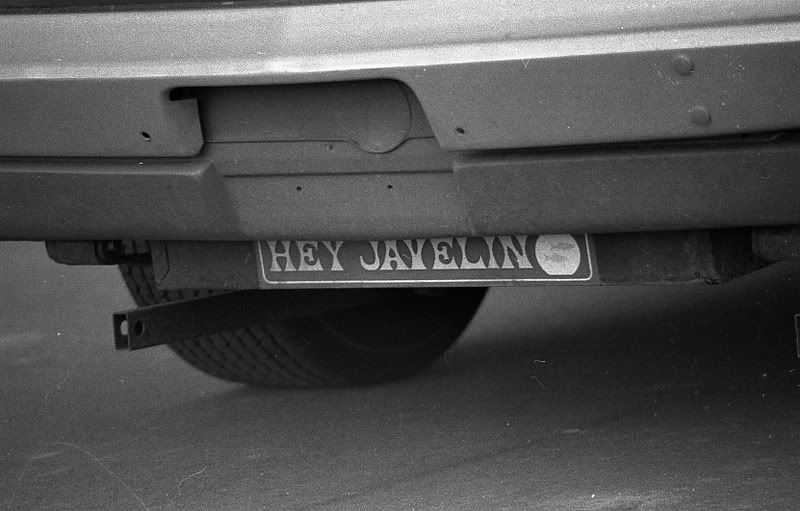 Photo by Ron Lathrop