Donohue takes a moment before exiting the Camaro in victory lane.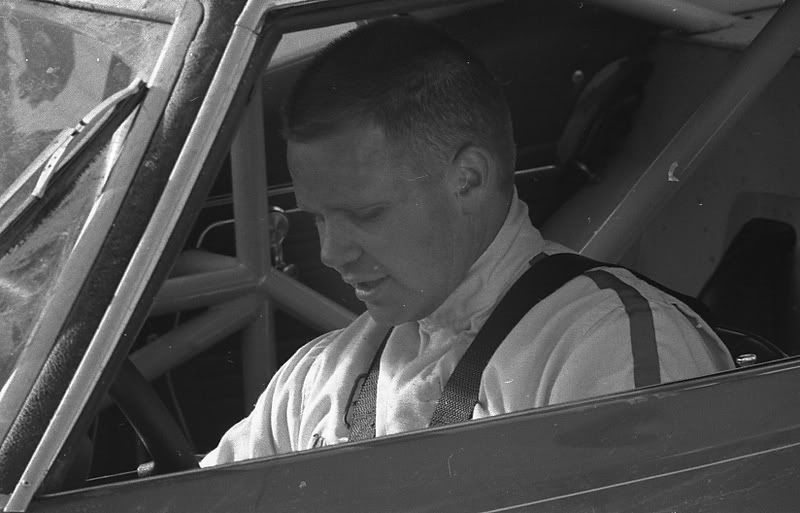 Photo by Ron Lathrop
The wear of a long day behind the wheel is evident on his face.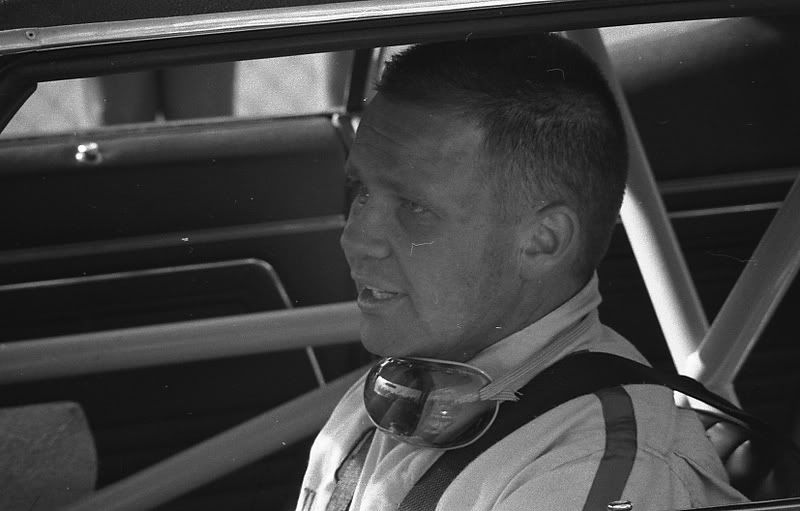 Photo by Ron Lathrop
Finally out of the car to receive his accolades.
Photo by Ron Lathrop
Donohue with the winner's wreath on. (L-R) Track President: Lawrence LoPatin, Ron Bucknum, Sue Donohue, Mark Donohue, MIS Chief
Steward Gary Rossman and Miss MIS Kandy Kaiser. I see somebody in the crowd wearing one of those Javelin hats that Mike K posted in
our Trans-Am memorabilia section.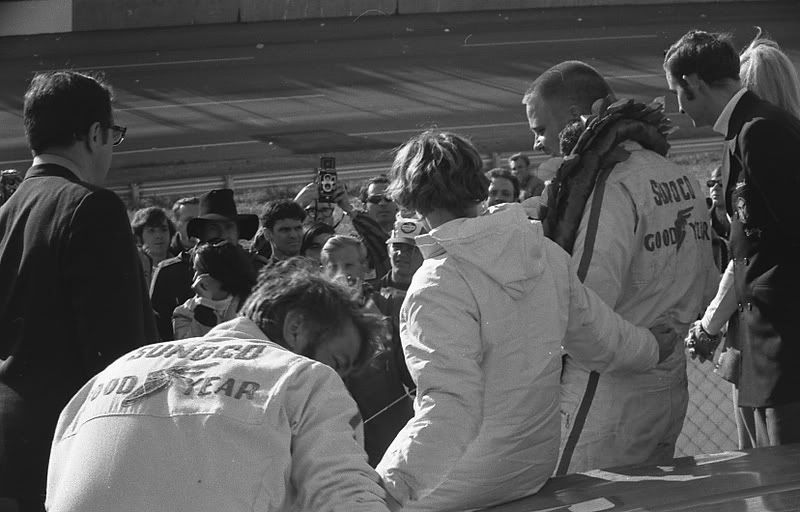 Photo by Ron Lathrop
Everyone wants a picture of the winner.
Photo by Ron Lathrop
Roger is a happy camper.
Photo by Ron Lathrop
Some congratulatory words exchanged, I'm sure.
Photo by Ron Lathrop
"This is fun but let's get outta here."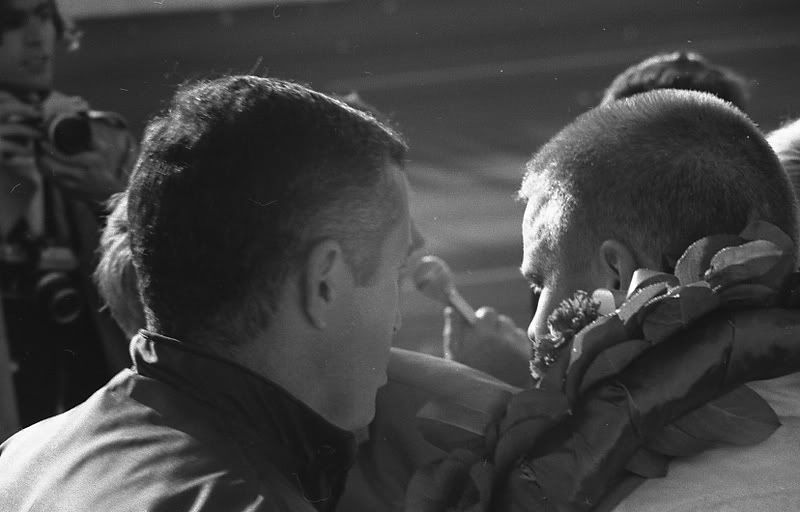 Photo by Ron Lathrop
Well, after the race was over Bud Moore protested to the race officials stating his scoring charts showed Parnelli as the rightful winner.
PJ had been turning faster lap times than anybody during the later part of the race and due to some extra pit stops for tire issues by
Donohue and Titus he had actually caught and passed them with only a few of the official scorers realizing it. Several hours after the
race was over and the crowd went home, Parnelli Jones was declared the official winner. Ladies and Gents, here is your winning car.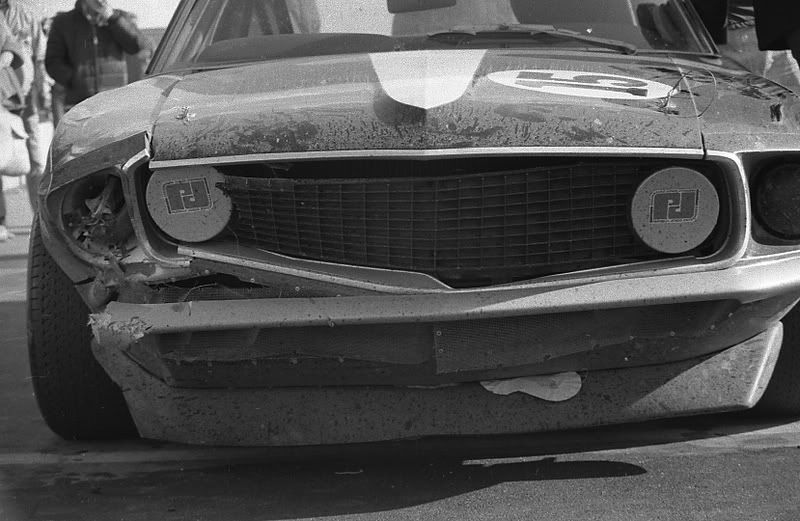 Photo by Ron Lathrop