LIME ROCK TRANS-AM --- We thought we were ready for Lime Rock. When we went through inspection it was very thorough. They even weighed all four corners of the car with old grain scales and checked for FIA homologation papers, which we didn't have until a later date, but that was OK because I don't believe anyone had them (I still do). The Penske car was by far the best prepared Camaro. They even had a removable transmission panel to aid in getting access to the transmission.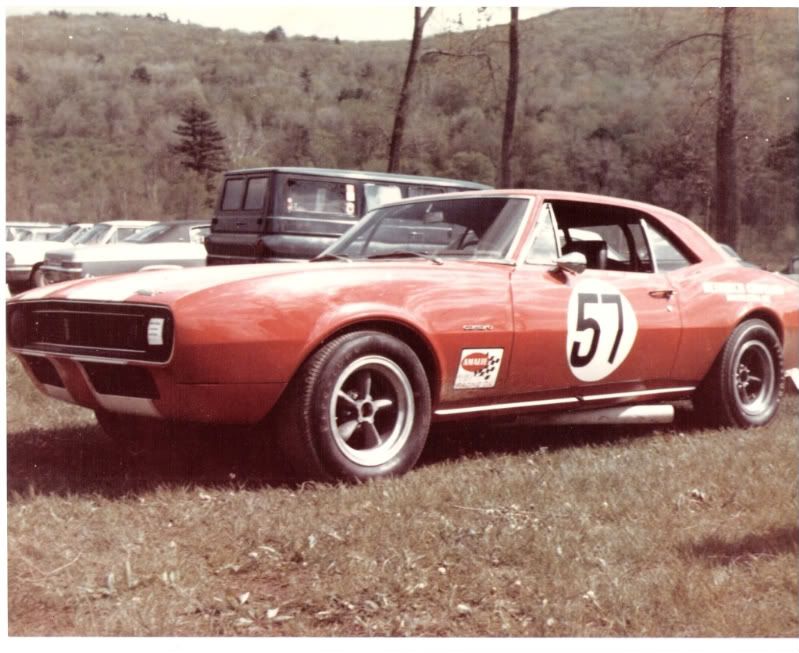 In the Lime Rock Trans-Am paddock, May 1967 Photo: Gary Morgan Collection
Practice and qualifying was a disaster for us. The car would overheat badly after about two laps at speed and the handling was a disappointment as well. We thought we should try to stop the overheating and then worry about the handling. We took the carb apart and checked it, rechecked the timing, radiator circulation, water pump, temp gage, etc. etc. I think we qualified second last and, as we were in fear of destroying the engine, we decided not to race and loaded up and went home.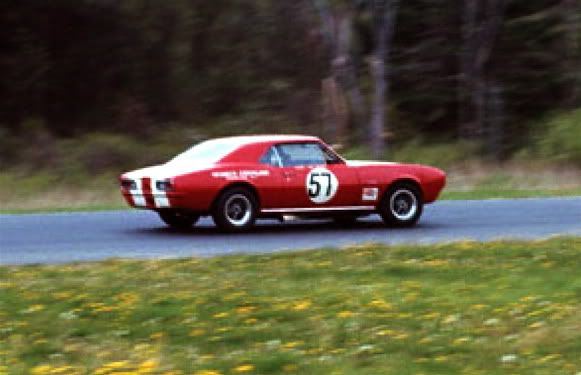 Lime Rock Trans-Am practice lap, May '67
When we got home, we called our friends at GM and told them of our problem. They told us we needed a larger capacity radiator (pt#3016688) so we ordered one and installed it. While we were on the phone we ask them to verify the carb jet size, and I am right now looking at the notes from that conversation. They said .072 for the primary and .077 for the secondary. We opened the jets to these numbers and thought we were ready for the Mid-Ohio Trans-Am. We also were told the rear spring rates were too stiff and we should remove one leaf from each rear spring.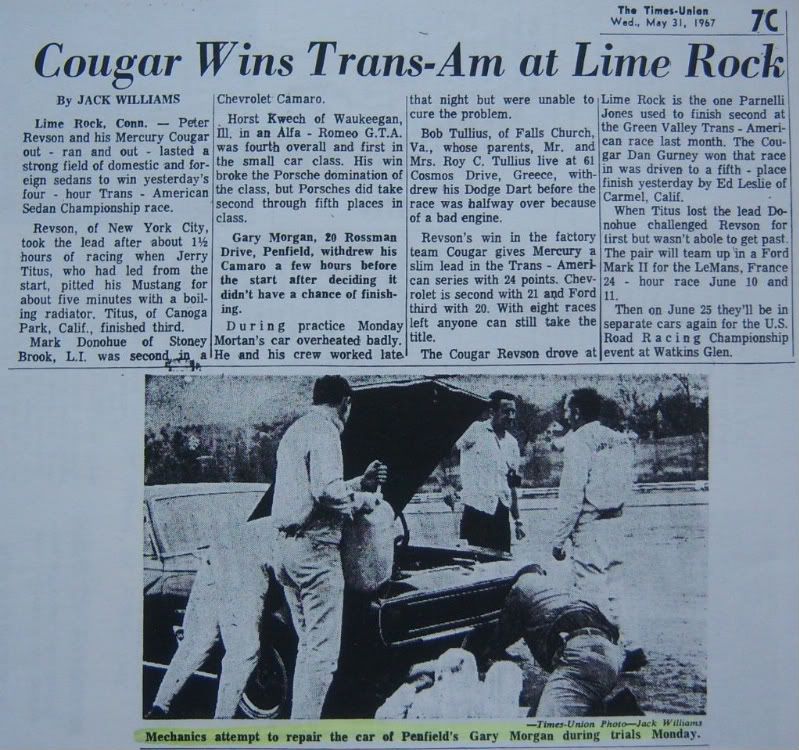 Lime Rock Trans-Am report Courtesy of Gary Morgan Collection