Once again, we have more racing photographs taken by Ron Lathrop but this time at the May 11th, 1969 Wolverine Trans-Am at Michigan International Speedway. As mentioned previously, Ron was a freelance racing photographer dating back to 1963 and did work for Sports Car Graphic, Competition Press, Road & Track, as well as a number of karting magazines and even Rod & Custom. He also was in the U.S Air Force from 1965 - 69 and again from 1972 - 92. MIS was pretty much a brand new racing facility that had only had its first race (a USAC open wheel event) in October '68. This Wolverine Trans-Am was the official opening race for the '69 Trans-Am schedule and it was a debacle from beginning to end that included rain, sleet, snow, bitter cold, cars stuck in the mud, a spectator death and several more injured. Thanks again Ron for sharing these new photos with us!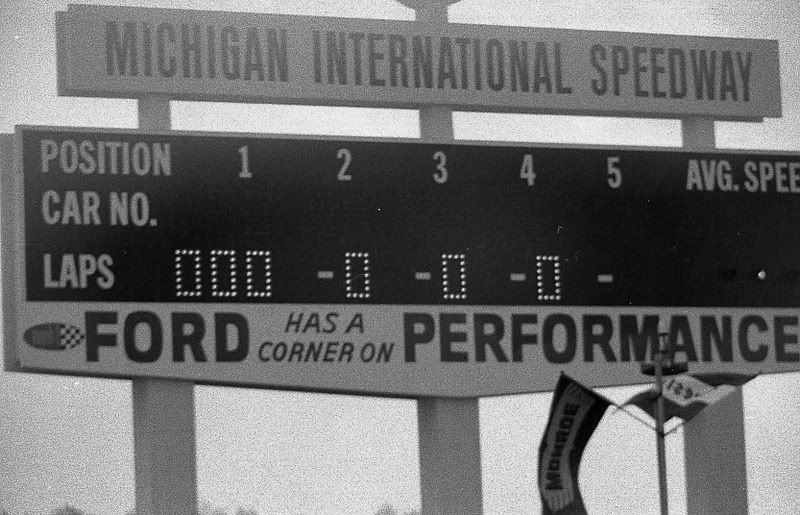 Photo by Ron Lathrop
Much of Saturday was spent in the garages trying to stay out of the inclement weather, although qualifying was done during a sleet storm on Saturday afternoon.
Photo by Ron Lathrop
Doesn't look like much fun, but a good way to see some cars up close.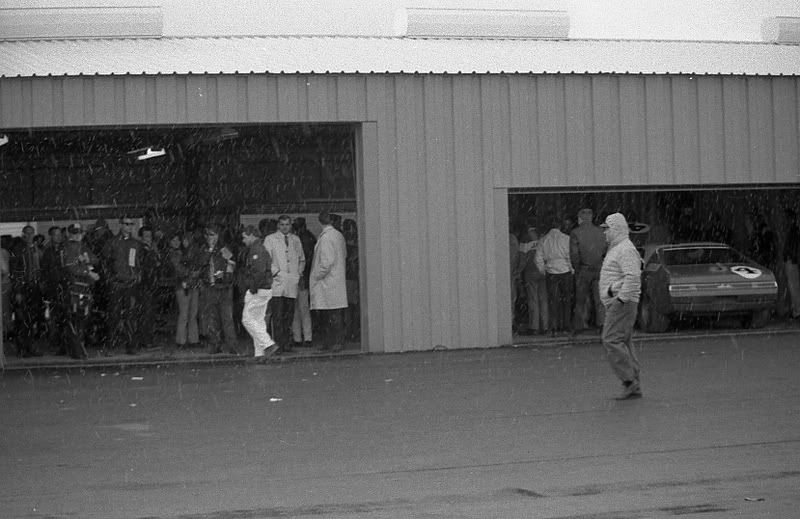 Photo by Ron Lathrop
George Follmer and Bud Moore chatting inside the garages.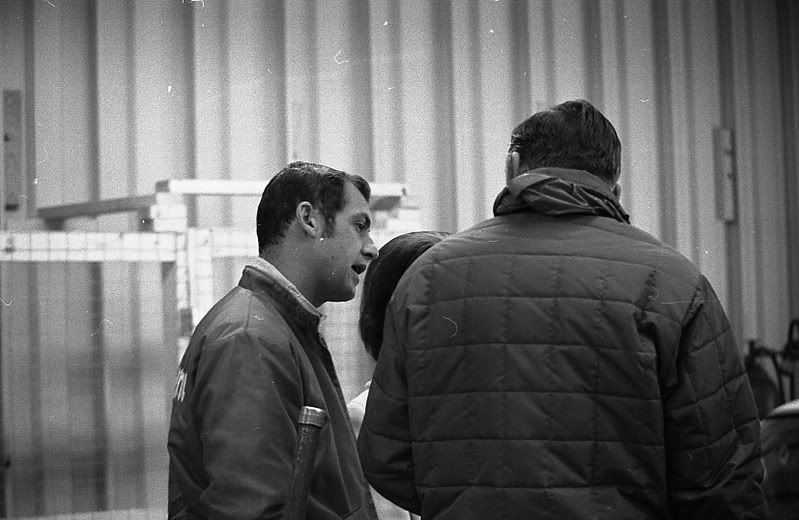 Photo by Ron Lathrop
Not much activity at the fueling station.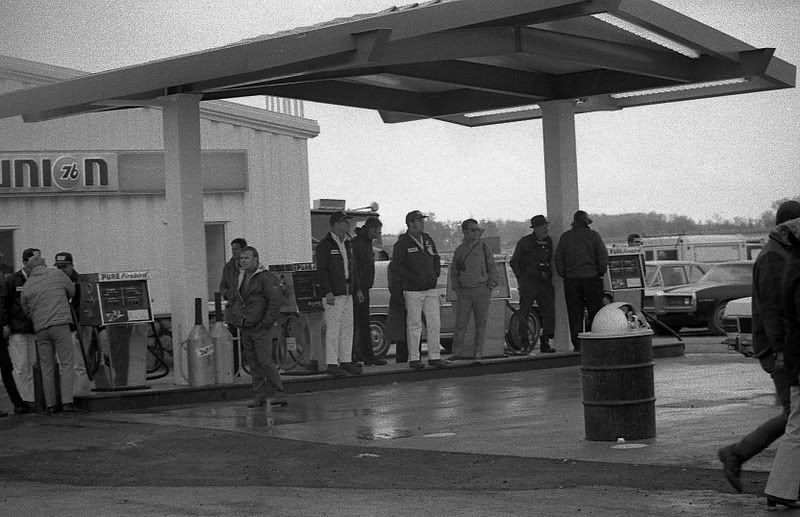 Photo by Ron Lathrop
1969 Camaro "Inspection Cruiser".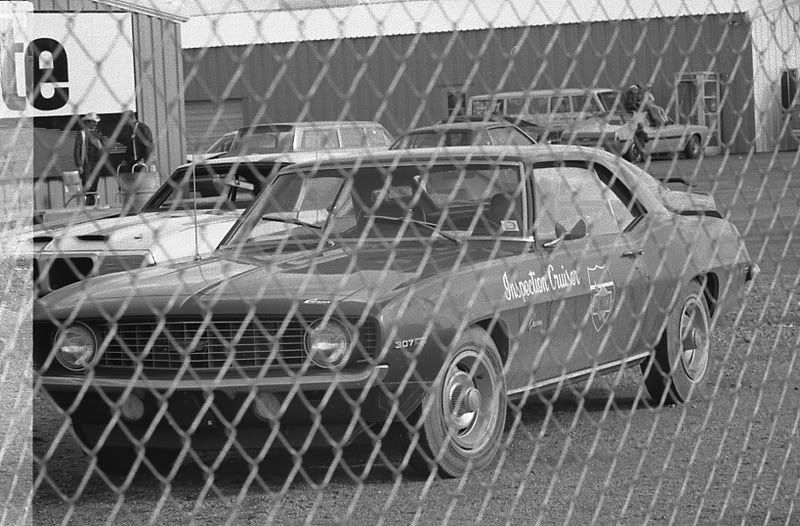 Photo by Ron Lathrop
Another shot of it. Jerry Titus' Firebird race car just beyond it.
Photo by Ron Lathrop