After 4 days of rain, this gives you an idea of how soggy the ground was.
Photo by Ron Lathrop
Map of the road race course.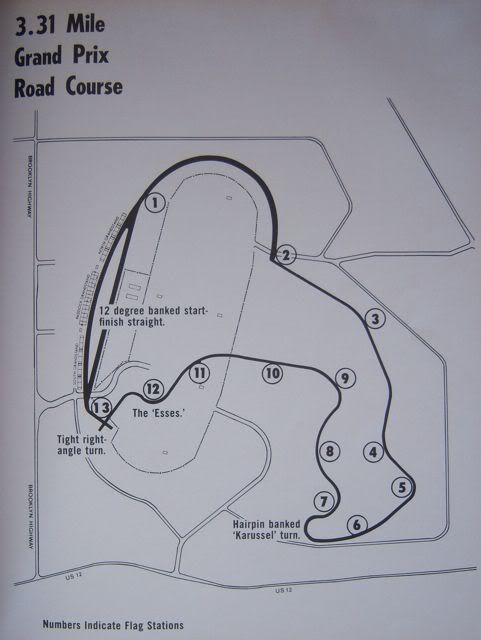 Wolverine Trans-Am program
Ron was not at the S/F line at the start of the race but here is a photo from Competition Press right after the green flag fell. Among the
front runners, Jones, Follmer and Kwech in the Boss Mustangs were on dry tires. Rain drops started falling as soon the flag was waved.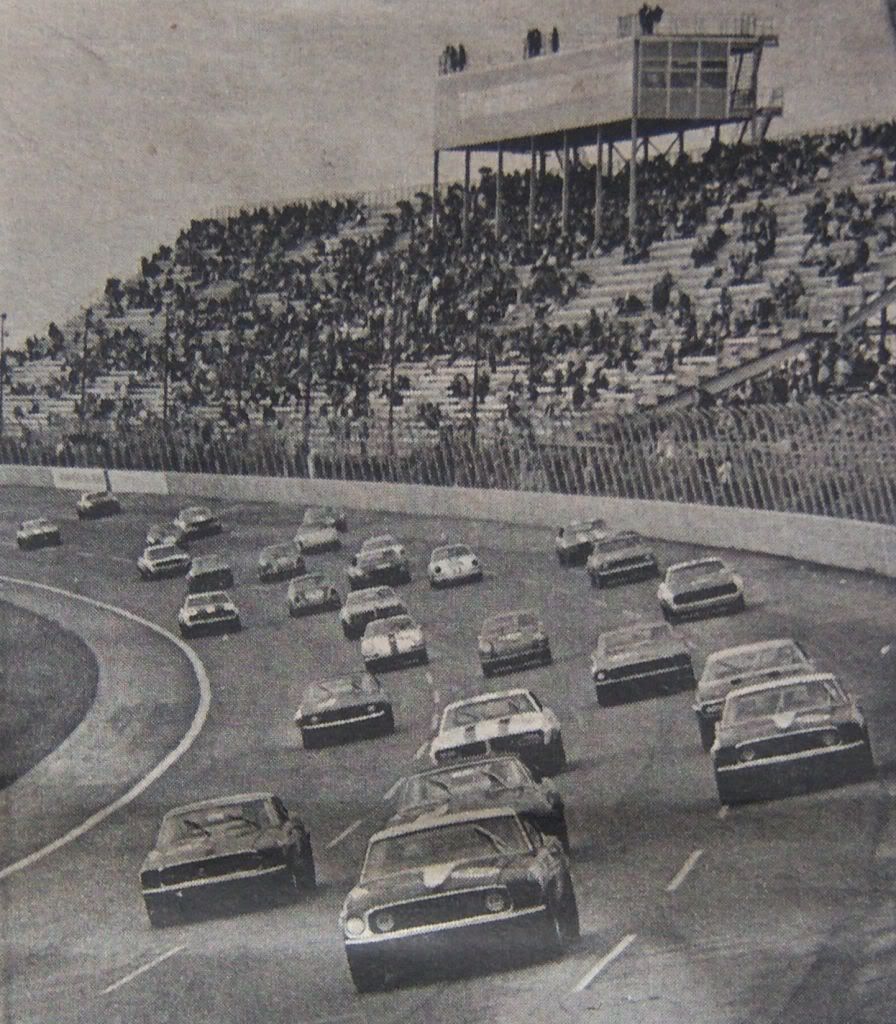 Photo by Jack Brady
First lap, here they come. Ron is standing between flag stations 10 & 11. The cars are turning to their left where the people are at the guard rail.
Photo by Ron Lathrop