Here's another version of an experimental cast aluminum oil pan done by Chevrolet, courtesy of Dick Lewis. While Dick has moved on to enjoy some
of his other hobbies, when it comes to knowledge of special Chevrolet cars and parts he is right there at the tippy-top as far as I am concerned.
Frank Dihartce has a letter from Dick Lewis from 1984 discussing the oil pan. In the letter to Frank, Dick wrote "... Smokey Yunick told me it was the
last one he had, and that there were six made. It has the numbers "V2 892 872" cast on it, and the pan was discontinued when he rigged up a trick
hidden dry sump system inside the motor."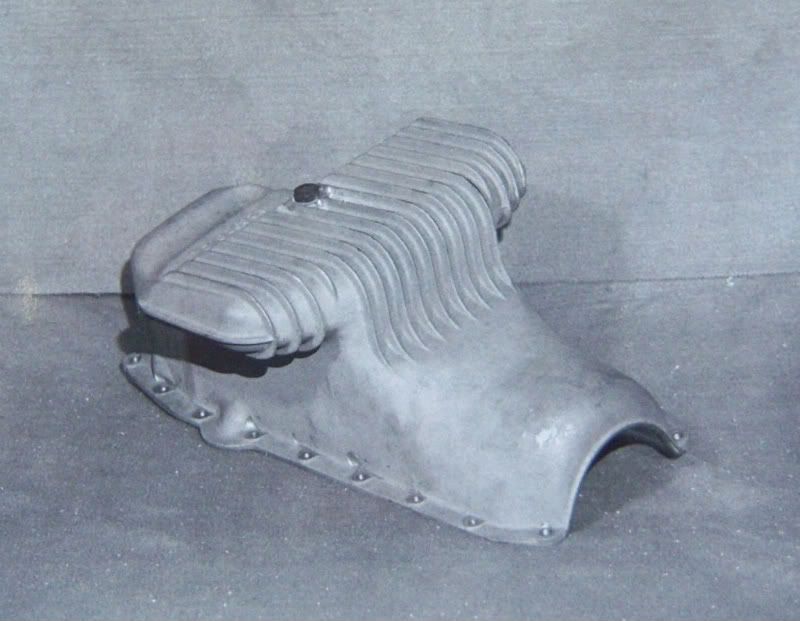 Photo by Dick Lewis
Photo by Dick Lewis