Once again, we have more racing photographs taken by Ron Lathrop but this time at the June 8th, 1969 Mid-Ohio Trans-Am near Lexington, Ohio. As mentioned previously, Ron was a freelance racing photographer dating back to 1963 and did work for Sports Car Graphic, Competition Press, Road & Track, as well as a number of karting magazines and even Rod & Custom. He also was in the U.S Air Force from 1965 - 69 and again from 1972 - 92. Mid-Ohio was a challenging course that had been on the Trans-Am schedule beginning in 1967. Most of the drivers had already raced at the track previously, but not Parnelli Jones. This was his first visit to the racing facility. Thanks again Ron for sharing these new photos with us!
Sunday morning during warmup practice session. Penske Camaro getting jacked up...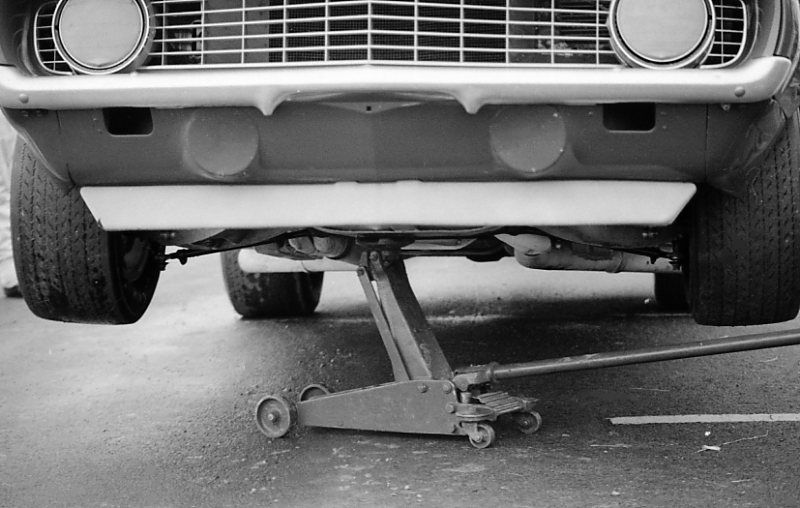 Photo by Ron Lathrop
Penske crew member readies new tires.
Photo by Ron Lathrop
Super interesting shot revealing the vented inner fender well in the rear quarter. Compare it with the front fender well as seen at the Wolverine Trans-Am.
Photo by Ron Lathrop
Donohue's car awaiting service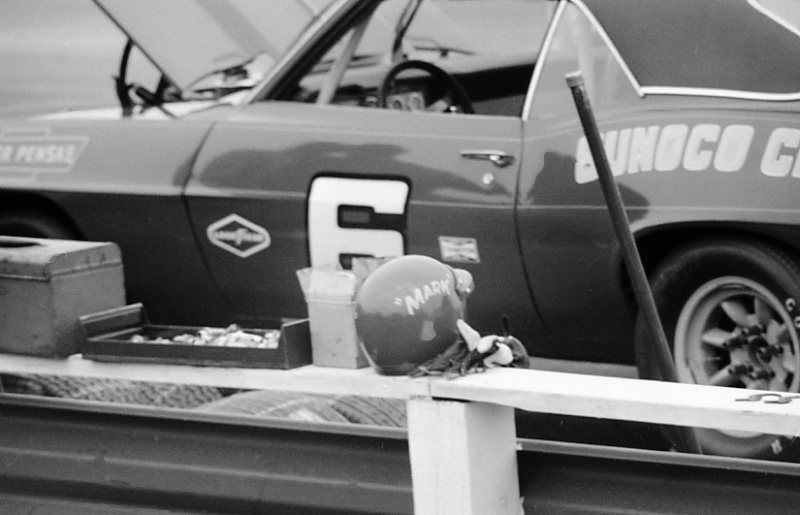 Photo by Ron Lathrop
Mark has time for a photo op with a young lady. The Camaro looks like the same "Inspection Cruiser" seen at Michigan.
Photo by Ron Lathrop
Penske crew chief Chuck Cantwell leans in to talk with Ron Bucknum.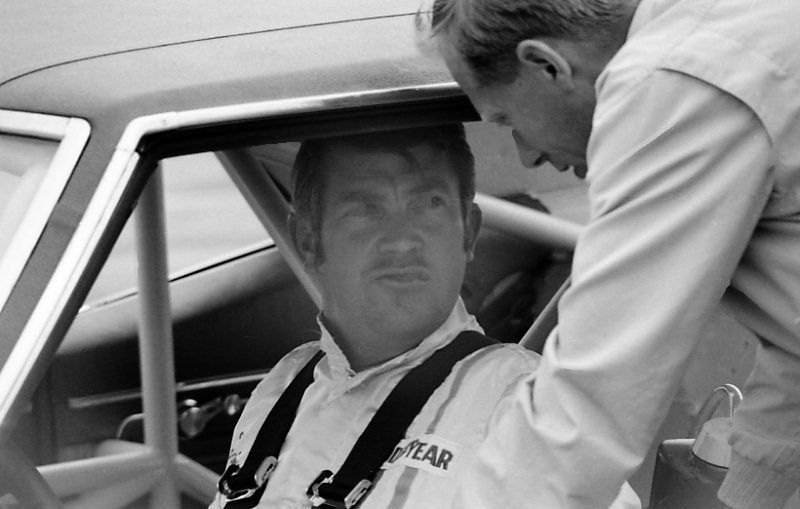 Photo by Ron Lathrop
Looks like Bucknum is getting ready to take the car out for some practice laps.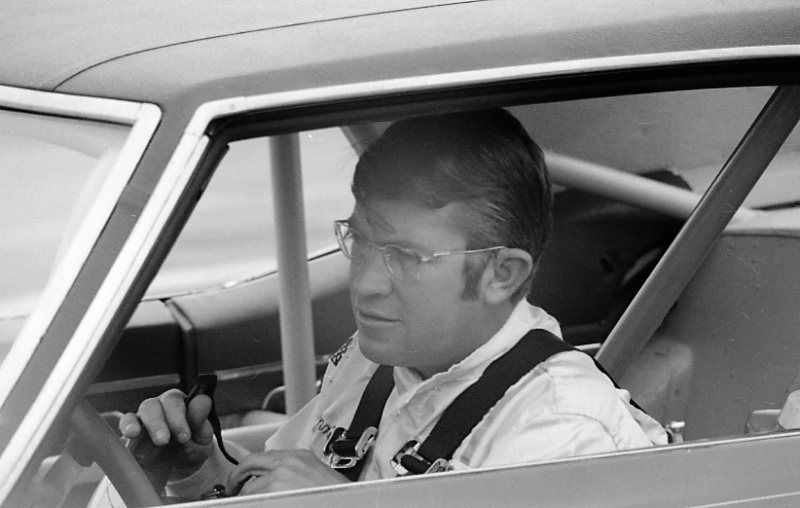 Photo by Ron Lathrop
Penske ramp truck holds their Can-Am car. Maybe they rented the track for some testing earlier in the week.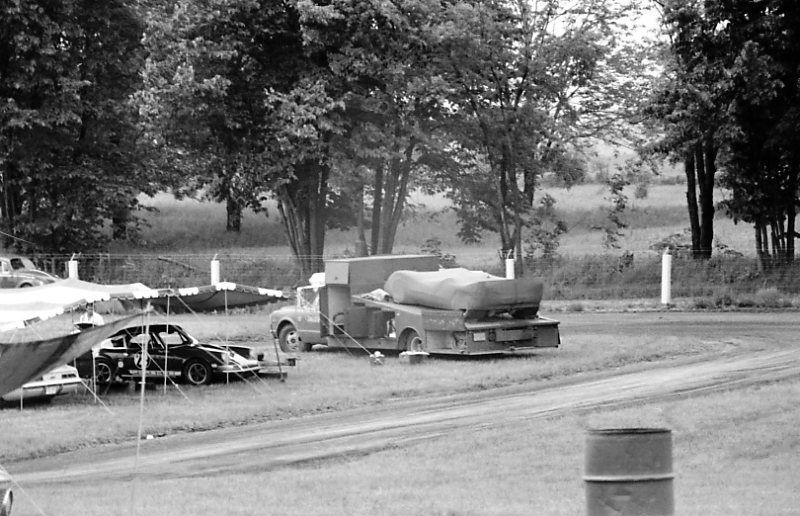 Photo by Ron Lathrop