Many thanks go out to
Tom McIntyre
for sending me these photos of his early prototype cross ram manifold so we can all enjoy them.
Wayne Guinn's book
Camaro: Untold Secrets
is a great resource for learning more about these manifolds.
Here's a shot of Tom's manifold as seen from above. The rear of the manifold is to the right.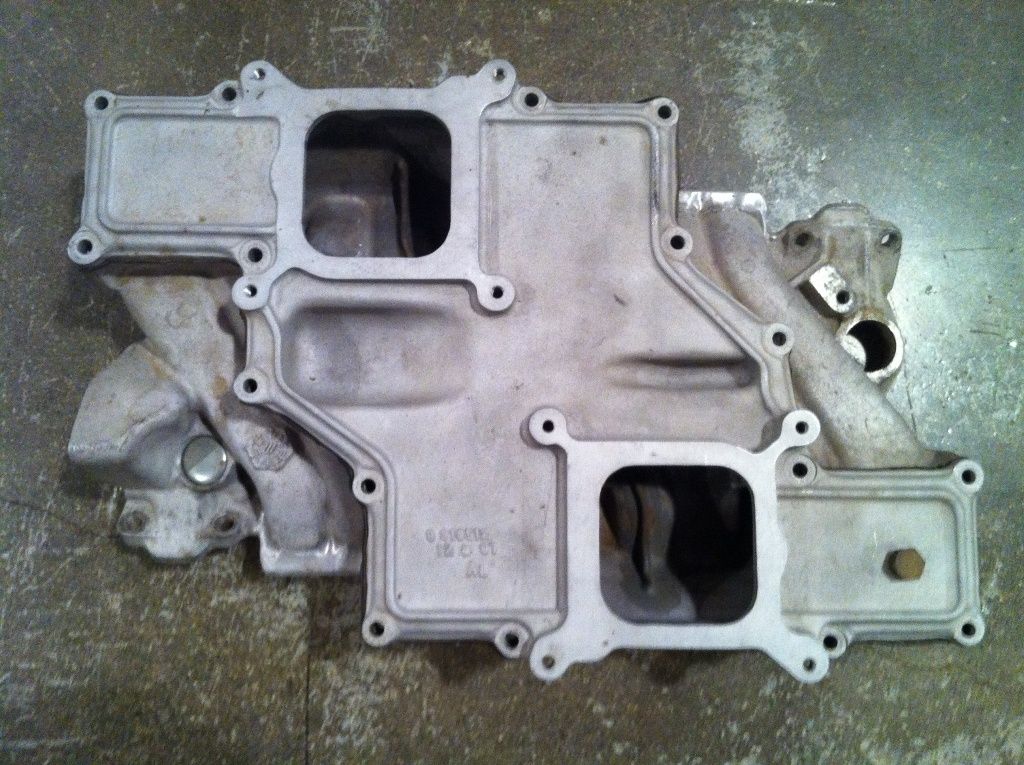 A view of the manifold as seen from the rear. The hex-head brass plug is not original.
A view of the manifold as seen from the front. The gasket between the lid and base is much thicker than original.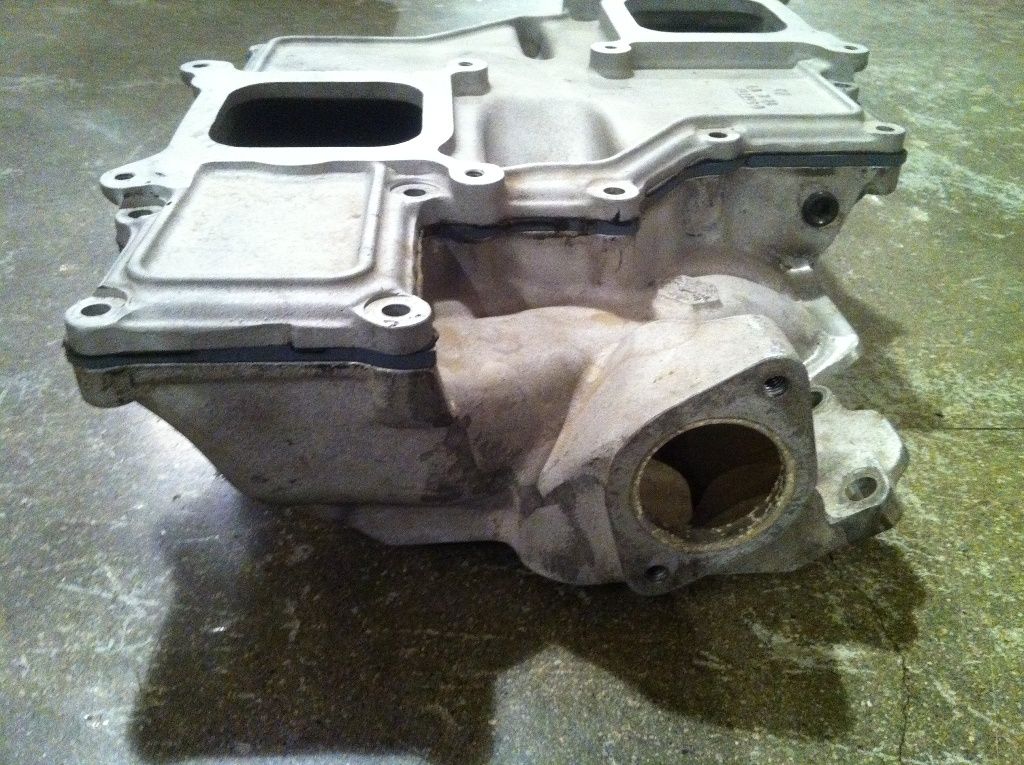 A look down through one of the carburetor openings.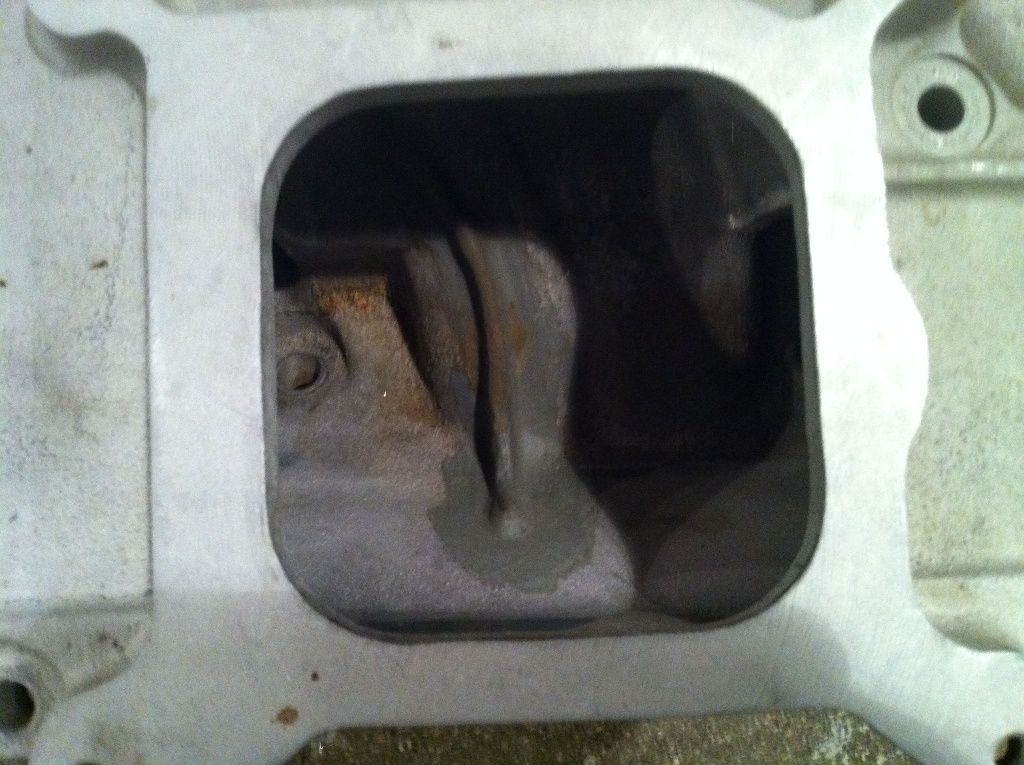 This view shows the lid removed and flipped upside down.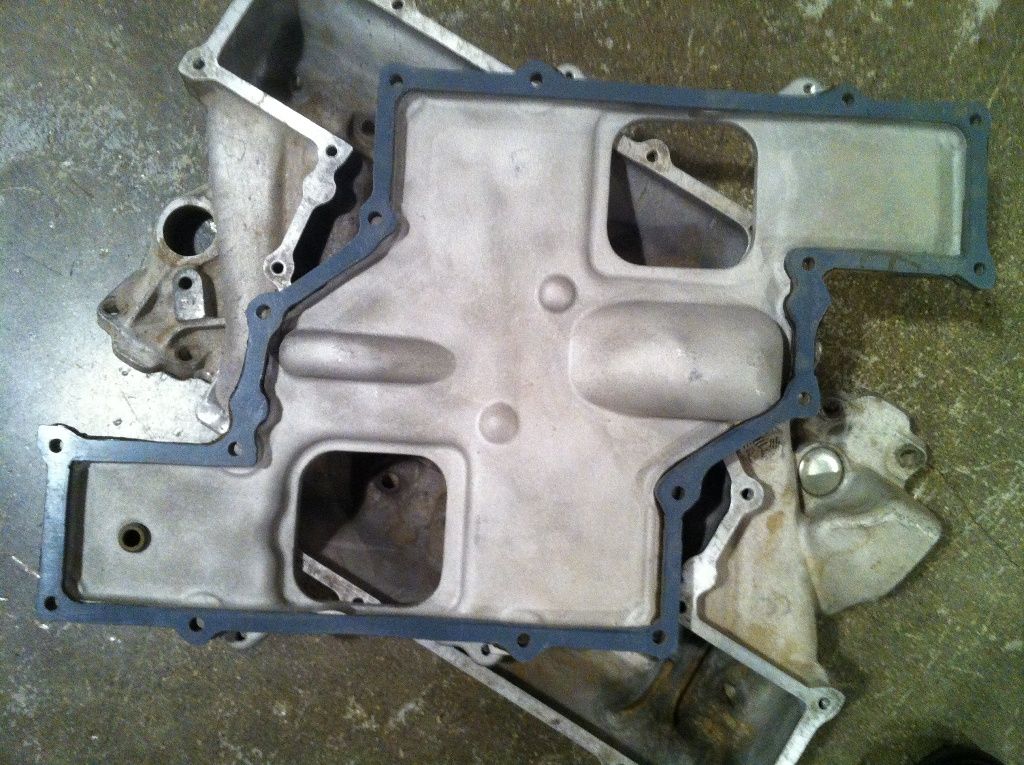 Handmade fuel distribution fixes are seen here at the inside/front of the manifold by intake runners #1 and #3.
Another fuel distribution fix, this one to the rear of the #4 intake runner.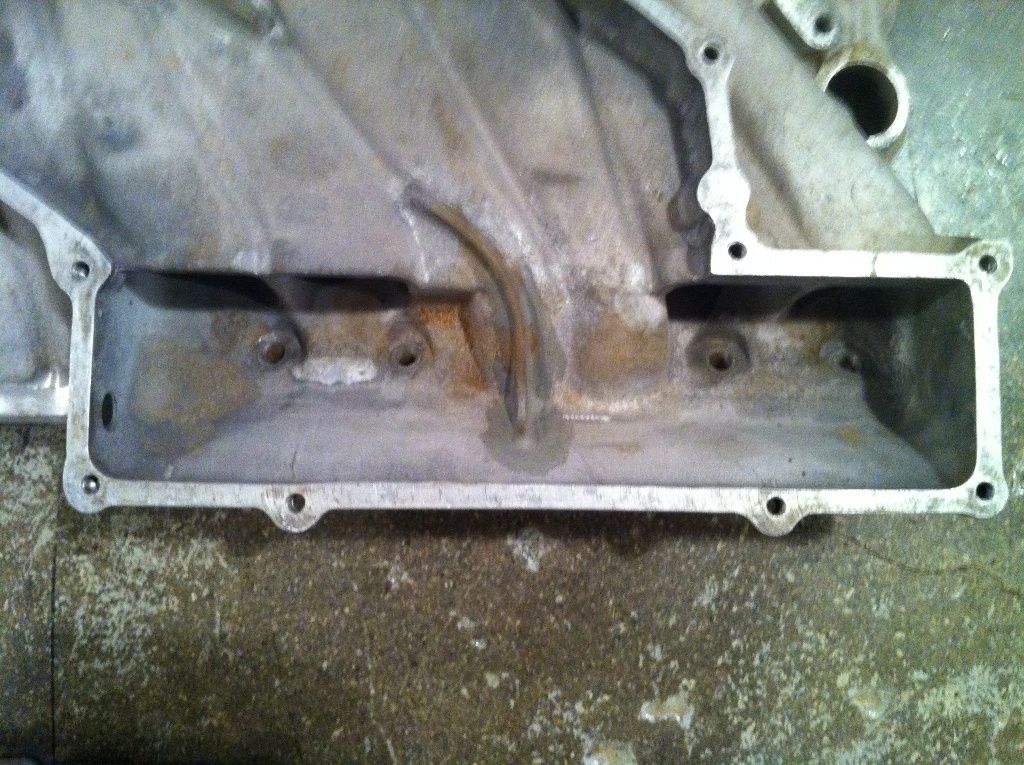 A look at the bottom side of the manifold showing a heat shield riveted in place.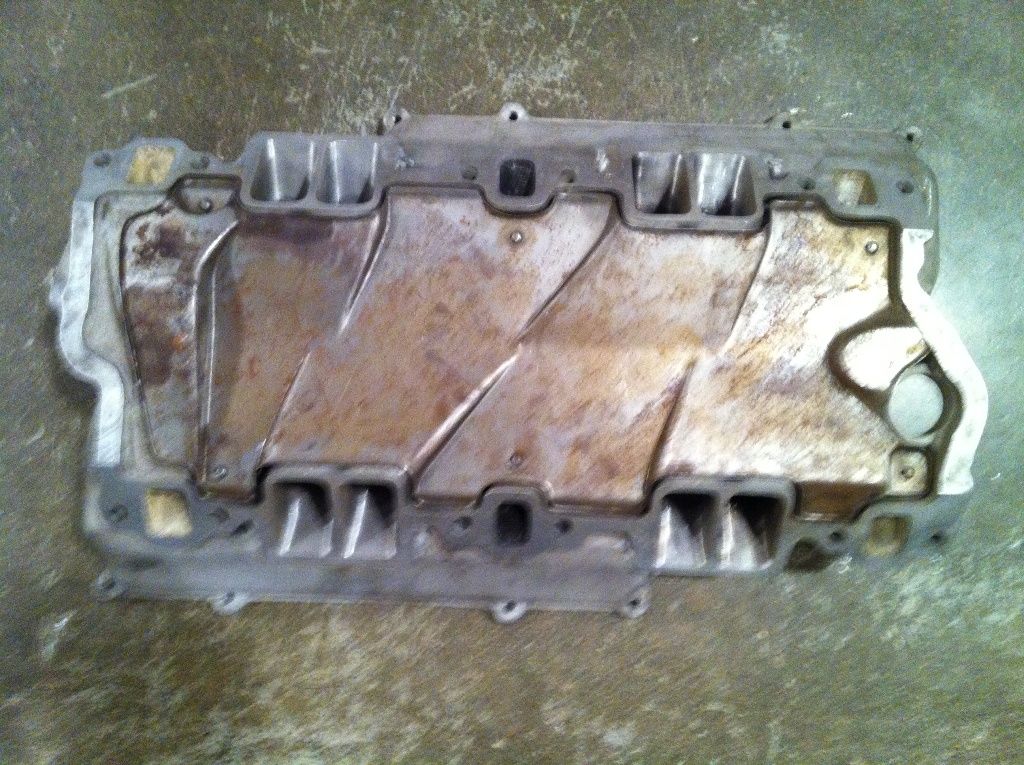 Another look at the heat shield. These heat shields were only used on the prototypes and then
discontinued on the production manifolds. They weren't found to be necessary.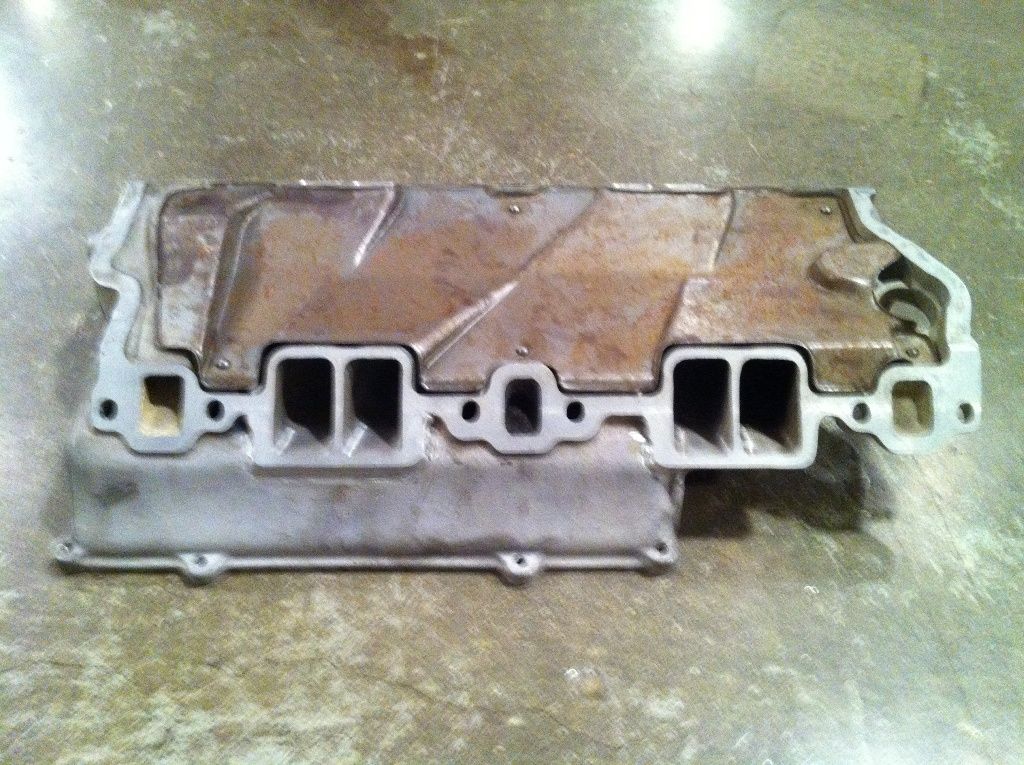 Some material has been added to raise the height of the port and some grinding is evident to clean up that area, as well as to to match up with the cylinder
head ports. Also of note are the oval shaped holes for the intake mounting bolts which probably were necessitated by a decked block and/or milled heads.
Another look at the bottom of the manifold, this time as seen from the front. The shape of the front of the prototype manifolds
around the waterneck area is different than the production units.
Same thing but this time from the rear. The casting date and part number are under this shield, which has never been disturbed.
Another prototype base which has had its shield removed showed a casting number of 0-310510.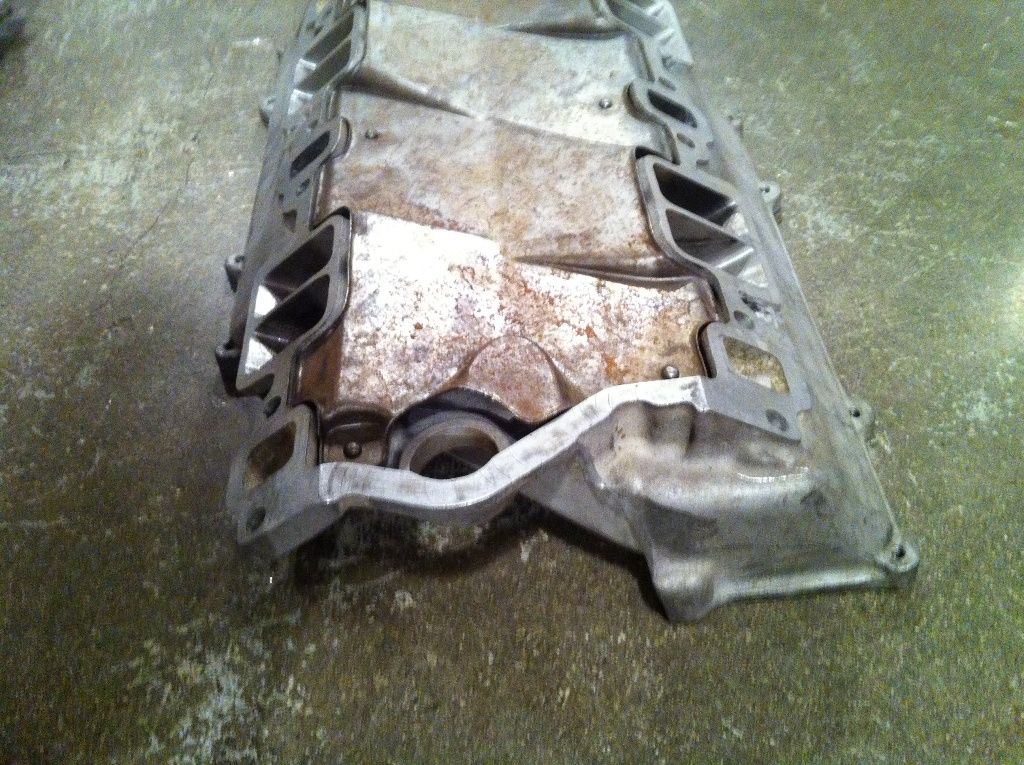 The casting numbers on the lid of this manifold. Casting number for this piece is 0-310512.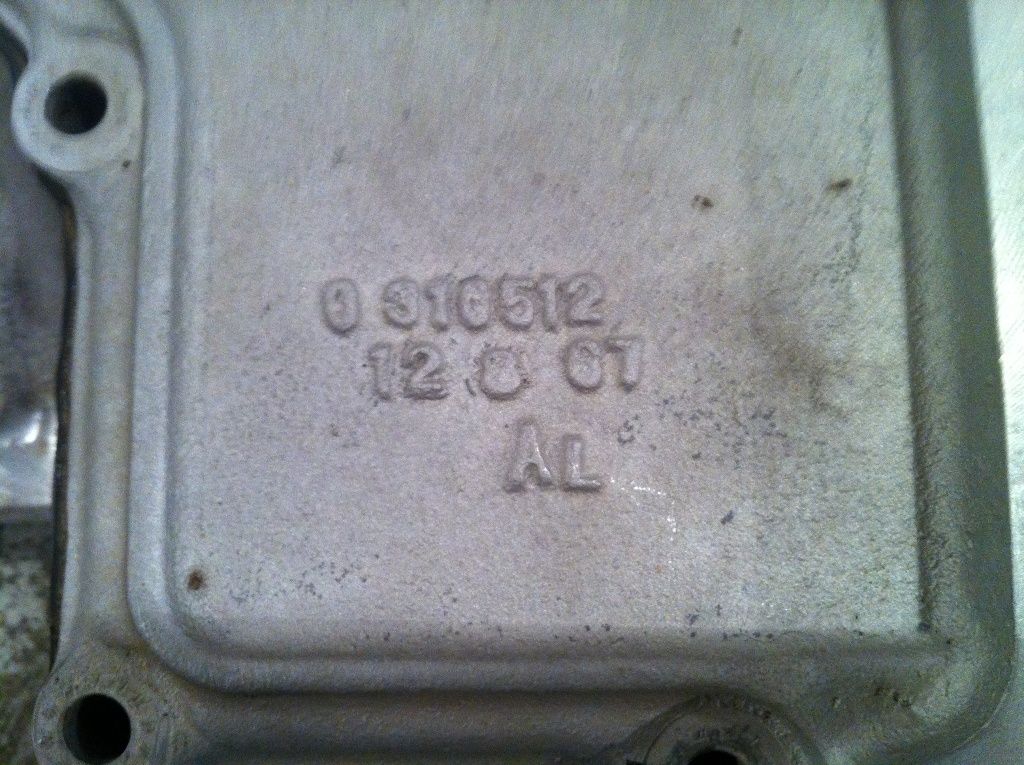 Closer view and different angle. Casting date which looked like 12-8-67 above appears like it
might
be 12-3-67.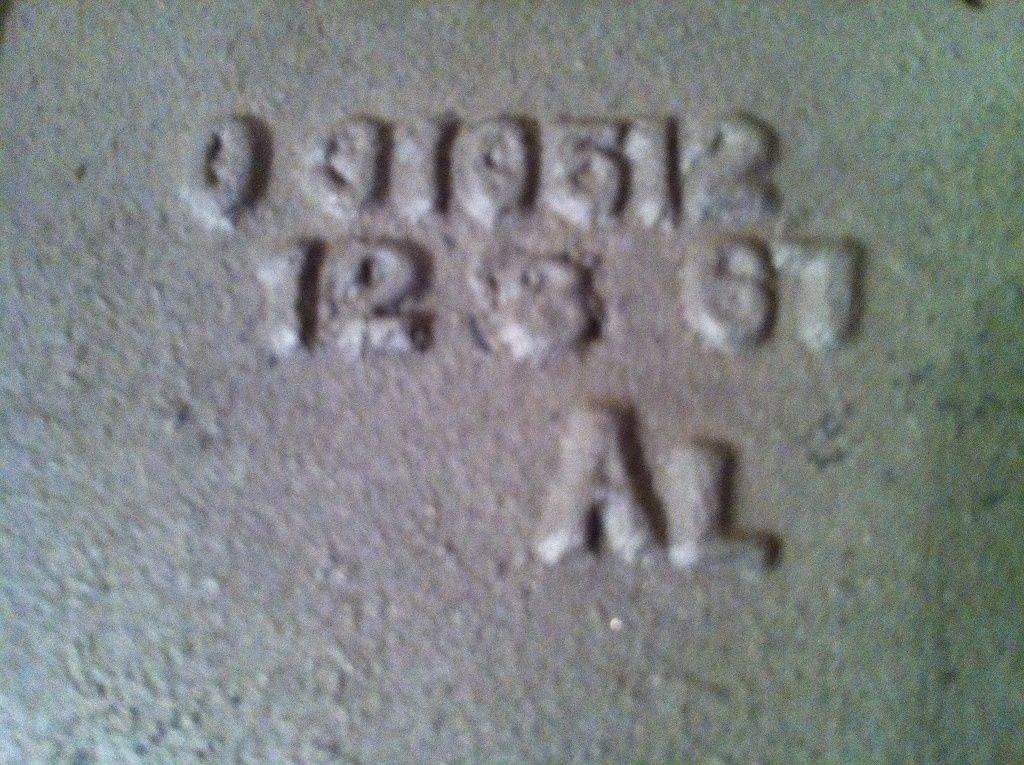 Someone has put a freeze plug in the hole for the oil filler tube. The Winters Foundry mark
to the right is slightly larger and raised higher than on the production cross ram manifold.