Big smiles from the two winners of the Marlboro 300 Trans-Am race on August 12, 1967. Mark Donohue is holding the cup/trophy and
Craig Fisher is looking directly at the camera. This was the first win for Penske and first win for any Camaro in the Trans-Am series.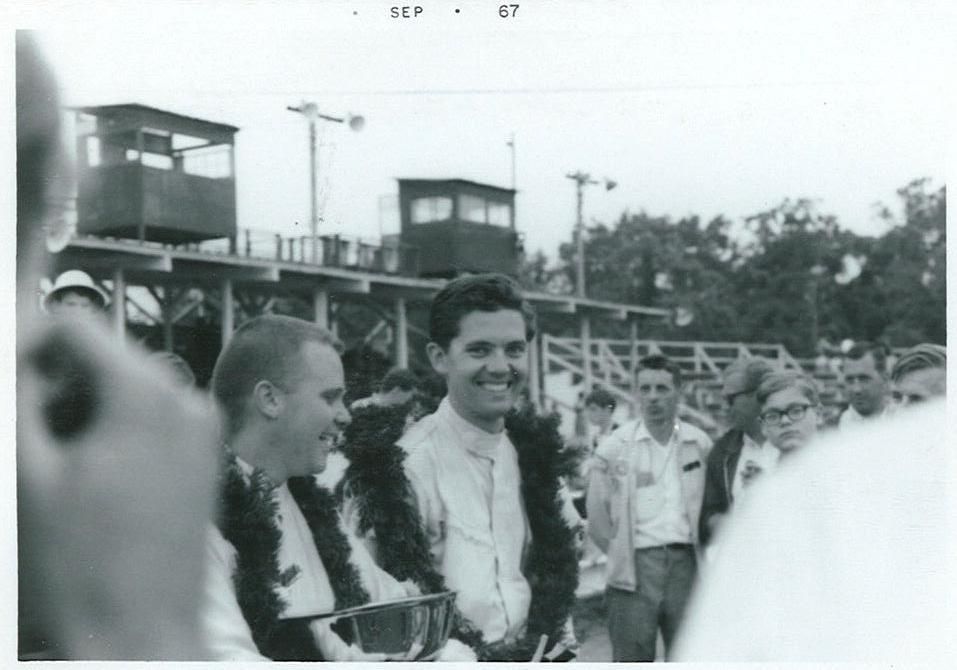 Photo by Craige Pelouze
Mark Donohue, with his oldest son Michael in front of him, accepting accolades for a job well done. That's the chief starter Tex Hopkins
(with the cigar in his mouth) talking with Mark's wife Sue, while Craig Fisher (to Sue's left) listens in.
Photo by Craige Pelouze