The Pan-American 6-Hour Trans-Am endurance race at Green Valley Raceway in Smithfield, TX was run on Sept. 10, 1966. Each car had to have at least
two drivers because of the time and distance involved. Green Valley was really a drag strip that got occasionally used as a hokey road race track by utilizing
the return road and part of the pit/paddock area to create a circuit.
In '66 you saw a big variety of cars, particularly in the under 2-liter class. There were unusual cars such as Simcas, Sunbeams,
Renaults, Anglias, Fiat Abarths, Cortinas, BMW TISAs, NSUs and Volvos. Also Saab 96s, as seen by the example below.
Photo by Jerry Melton
It was a rainy weekend and the Russ Simon/Bill Steele Alfa Romeo crashed into a tree during practice on Saturday, so it never made the race.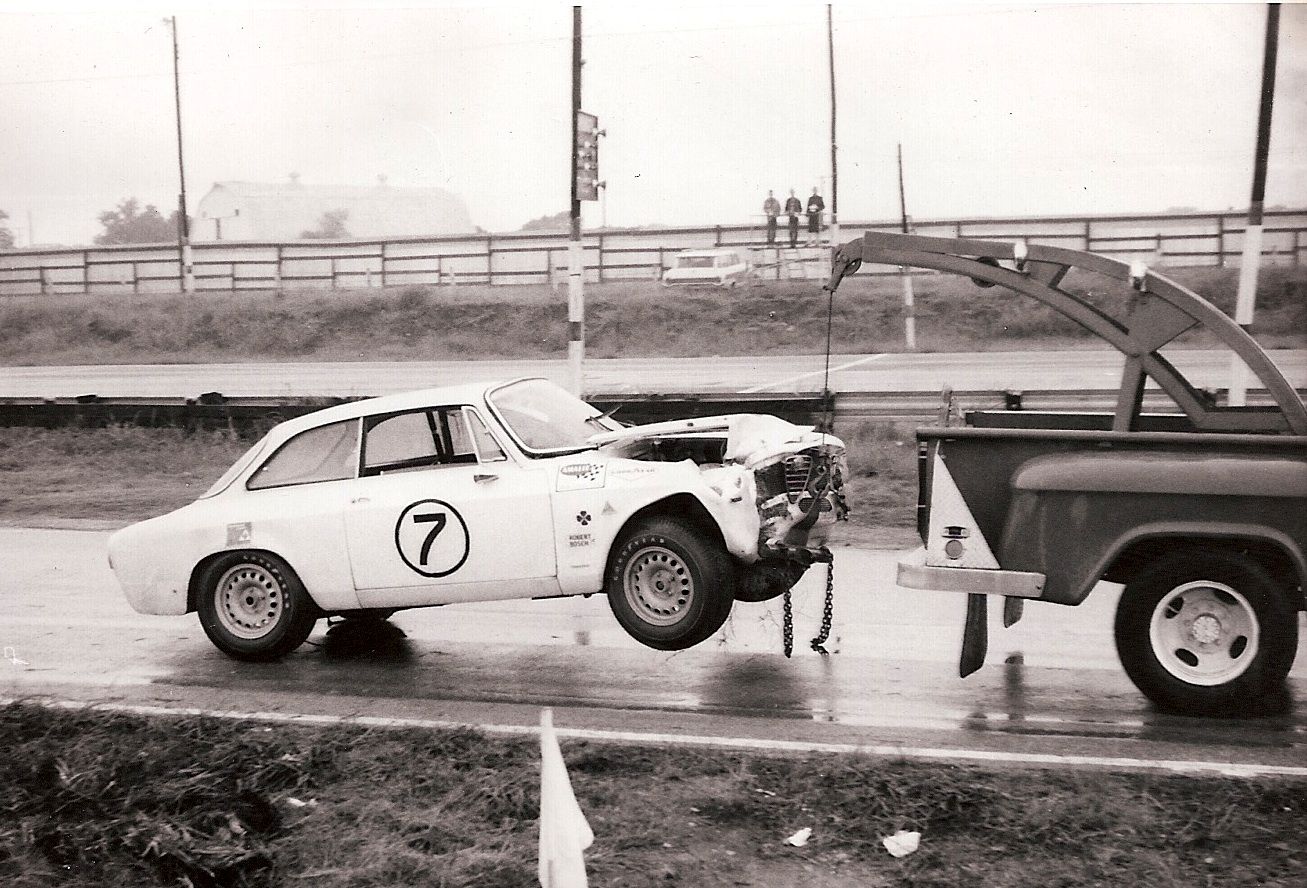 Photo by Jerry Melton
This is lap one and Charlie Rainville in the Team Starfish Barracuda is followed by the Mustang of John McComb as they roar down the return road and into turn #2.
The race began at 4PM and was not over until 10PM.
Photo by Jerry Melton
Rainville led the race for the first 29 laps before pitting, handing the lead over to the Don Pike Mustang.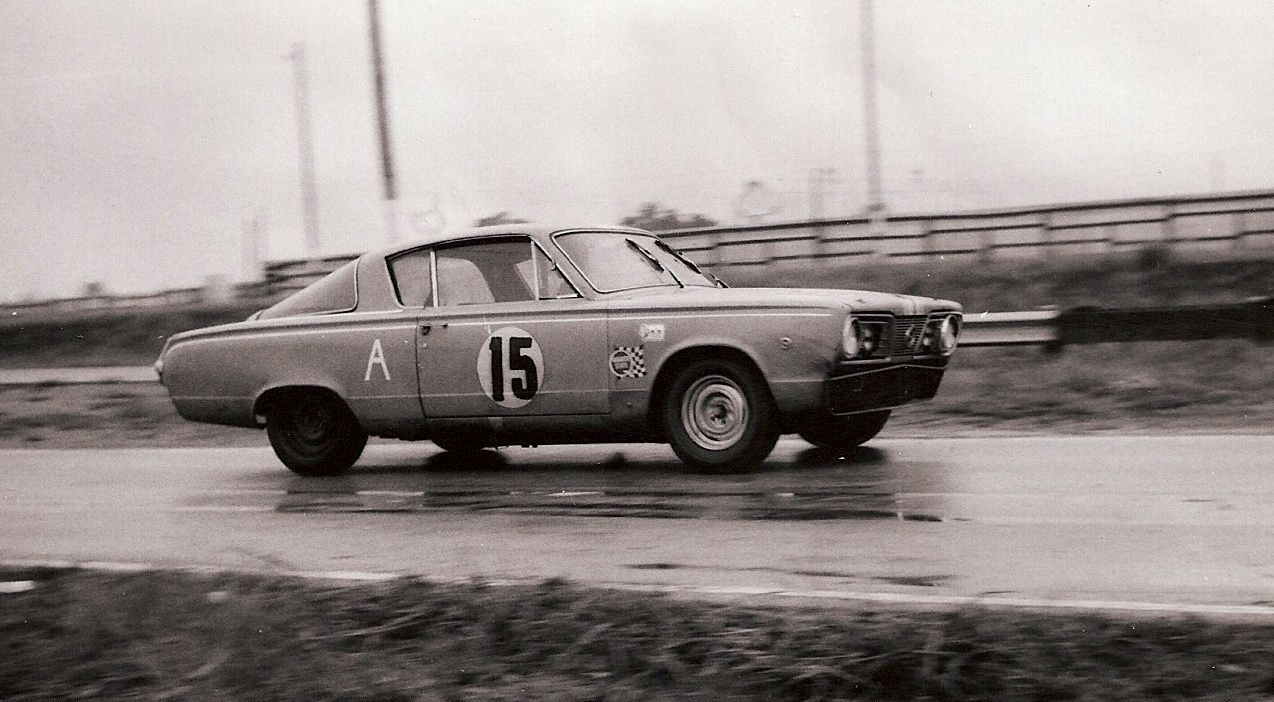 Photo by Jerry Melton
The Alfa GTA of Horst Kwech and Gaston Andrey ran up in 4th place in the early going.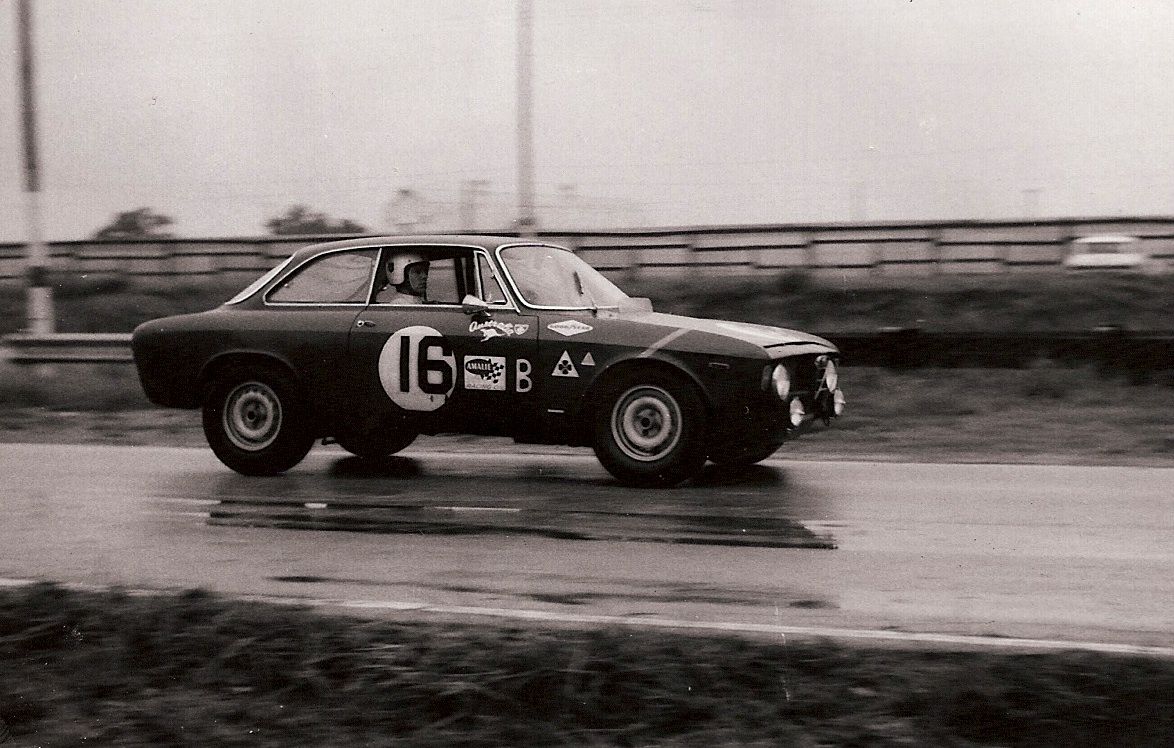 Photo by Jerry Melton