Thanks, Bruce. Hey Chad, would it be possible for you to post the Firebird SCCA paperwork you have? I've never seen it before and would love to see more.
Here's a photo of Craig Fisher's 302 engine in his '67 Gorries "Black Panther" Z-28. This was taken during tech inspection for Sebring, late March 1967.
At Daytona in early February, the car had the power brake booster and the cowl plenum duct to the firewall but as you can see they have already been
removed and modified for Sebring.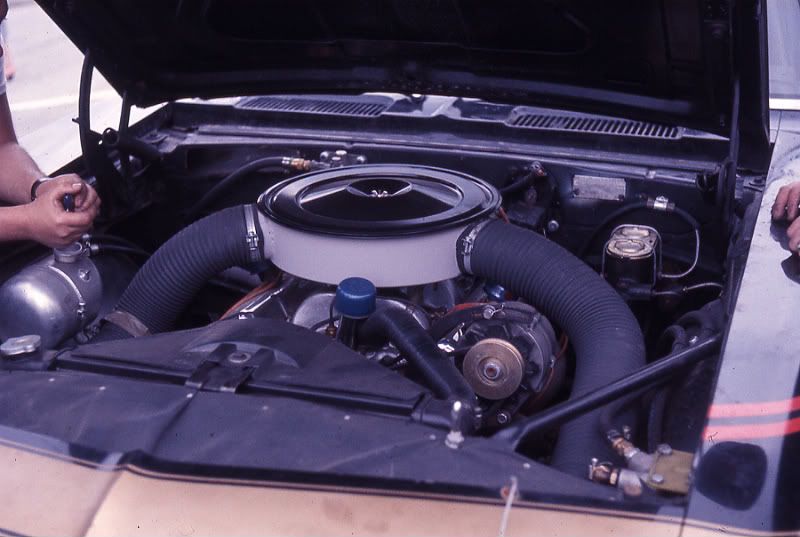 Photo by Craig Fisher