Here are two more photos that Jerry Melton sent me which don't belong with the Green Valley Trans-Am images.
I assume they are from another event at the Green Valley track.
This first photo is of the Alfa GTA belonging to Hal Mayfield. This is the same car that Jochen Rindt drove to victory
in the 1966 Sebring Trans-Am. Mayfield does not show up in the entry list or results of the '66 Green Valley Trans-Am.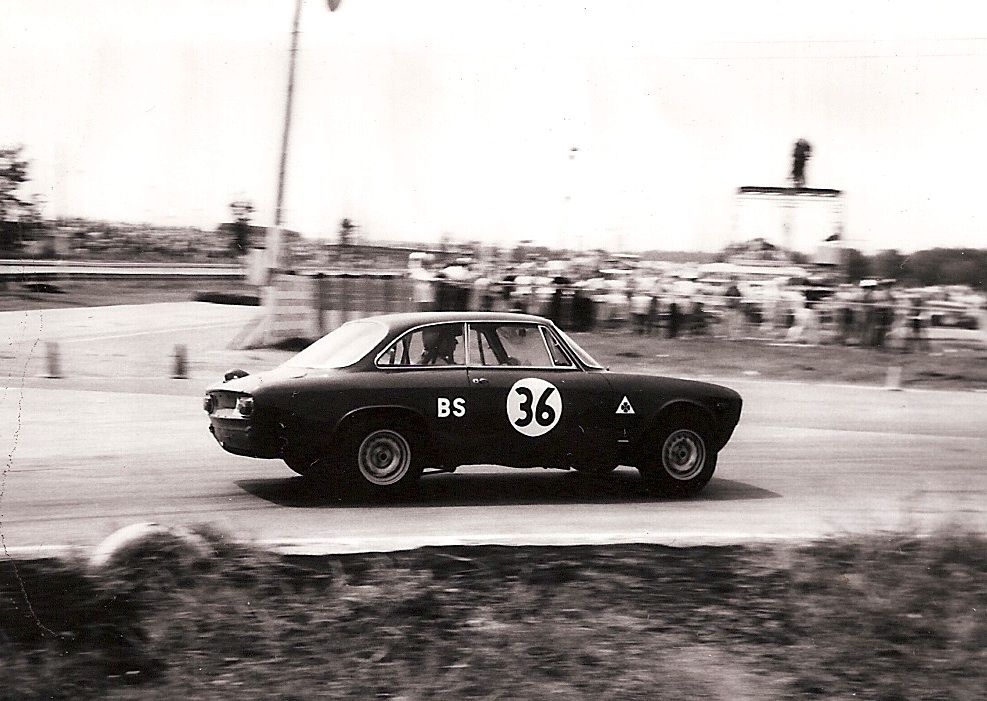 Photo by Jerry Melton
This second photo shows Jerry Titus sitting in a Shelby GT350, which was not eligible to use in the Trans-Am series.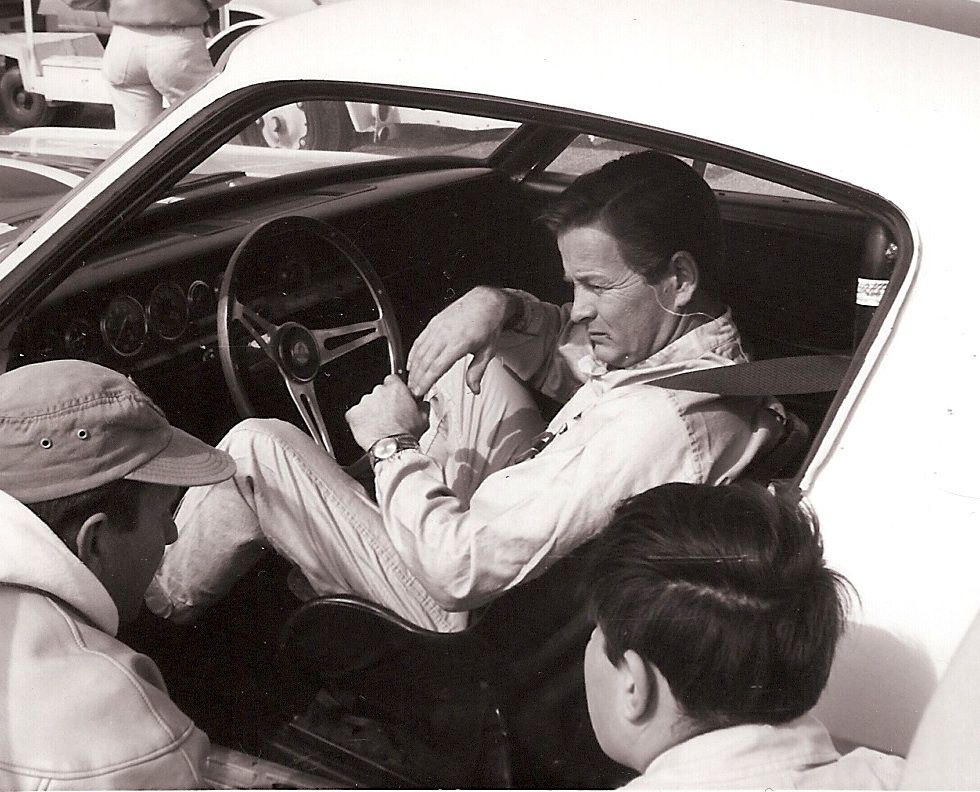 Photo by Jerry Melton