Here's the Corvair of Don Eichstaedt. Don also competed in a later Corvair in the 1966 Sebring Trans-Am. Photo taken August '64.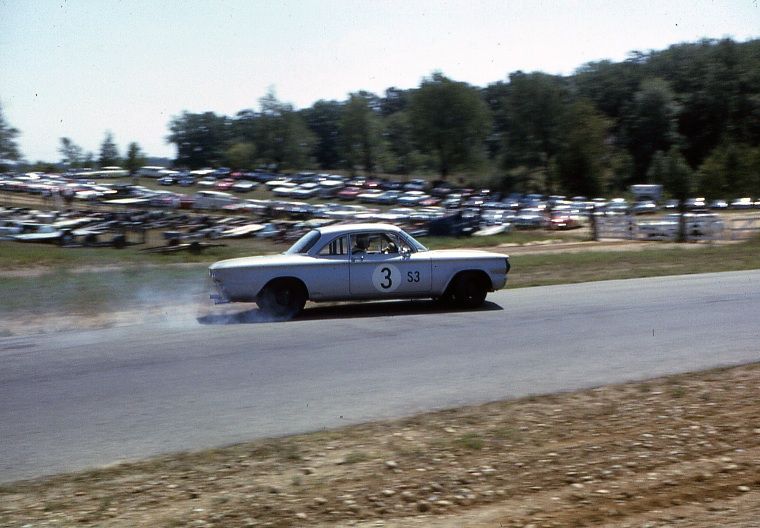 Photo by Ron Lathrop
Don in a wheel-to-wheel duel with the Valiant of Scott Harvey. Scott was a factory backed driver and both of these guys raced in Trans-Am in '66.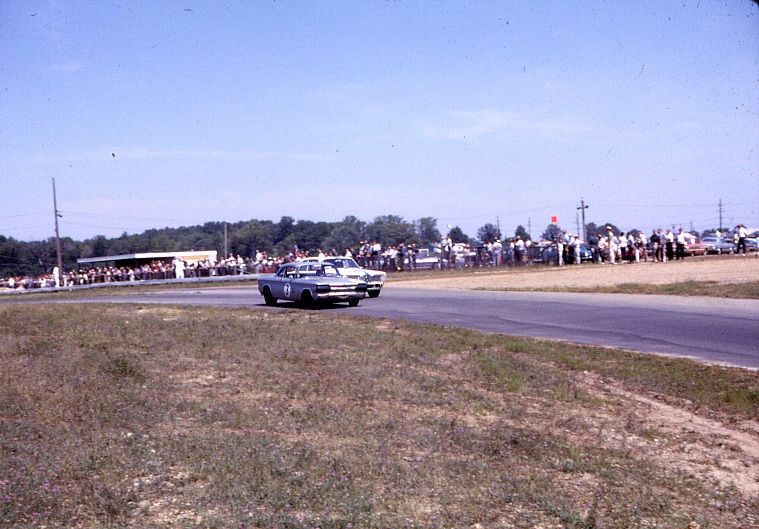 Photo by Ron Lathrop
Here's Bob Johnson in the former Tom Payne Cobra. Bob raced in Trans-Am and was on the Penske Camaro team in various races from '67 - '69.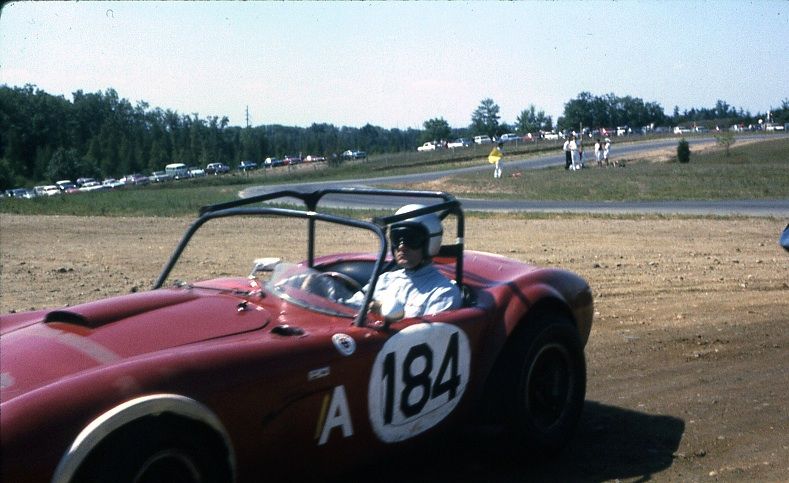 Photo by Ron Lathrop
Tom Payne got himself a new Cobra for this August '64 race and won with it. Tom co-drove with Dick Guldstrand in the Dana Camaro
when they won the
St. Jovite sedan race
on May 21, 1967. Some believe St. Jovite was a true Trans-Am race in '67 but that is not true.
It didn't get on the official T/A schedule until 1968. That's Bob Johnson standing in front of the guy in the red coat. The black '63 Z06
Corvette cruising by in the background was driven by Jud Holcomb.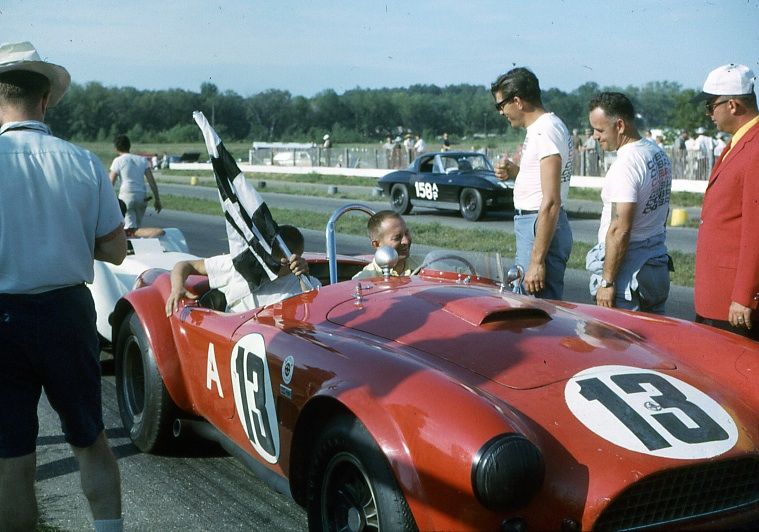 Photo by Ron Lathrop
I guess this is Tom Payne's precursor to the Fickle Finger of Fate?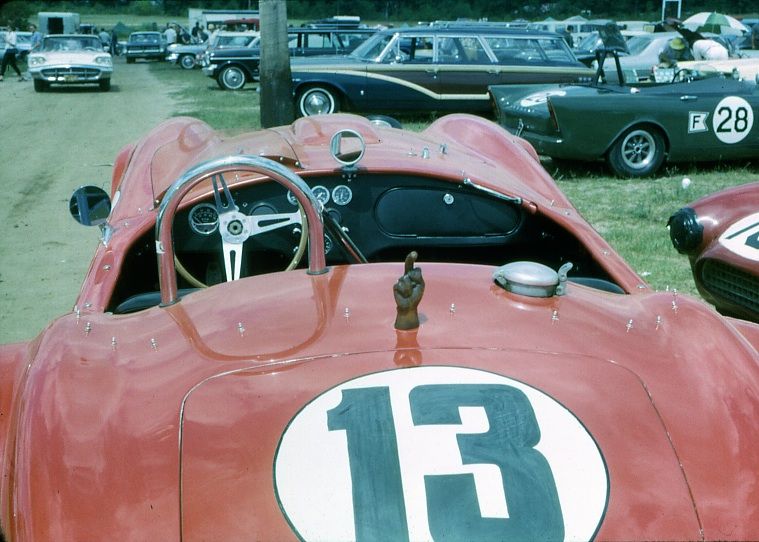 Photo by Ron Lathrop