Once again, we have more racing photographs taken by Ron Lathrop but this time at the June 7th, 1970 Mid-Ohio Trans-Am near Lexington, Ohio. As mentioned previously, Ron was a freelance racing photographer dating back to 1963 and did work for Sports Car Graphic, Competition Press, Road & Track, as well as a number of karting magazines and even Rod & Custom. He also was in the U.S Air Force from 1965 - 69 and again from 1972 - 92. Mid-Ohio was a challenging course that had been on the Trans-Am schedule beginning in 1967. Ron lost the negatives to this race in the course of several moves over the last several decades so he has had to flat scan the images from his old proof sheets. Maybe not ideal but still of great benefit to us. Thanks again Ron for sharing these new photos with us!
The race weekend was extremely tough on man and machine alike. Ed Leslie's Camaro, George Follmer's Boss 302 and
Peter Revson's Javelin all blew engines and had to have them replaced before the race even started. Here you can see
the Revson Javelin jacked up with the oil lines undone, in preparation of removal of the blown powerplant.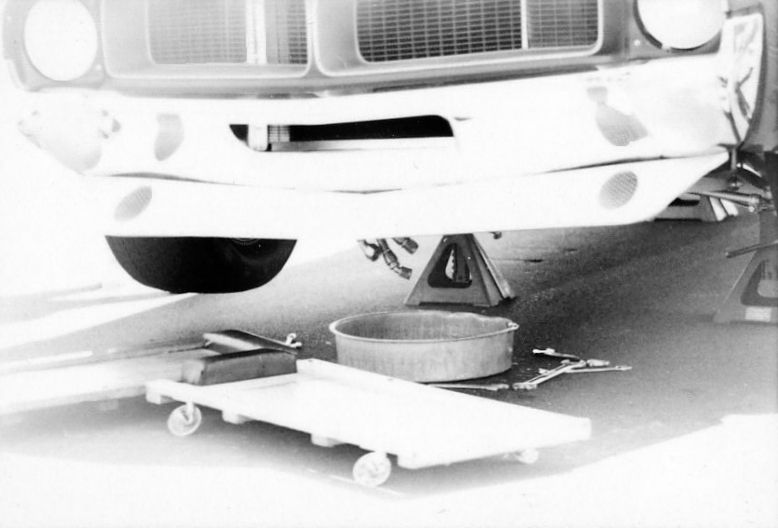 Photo by Ron Lathrop
Traco engine man Jim "Crabby" Travers, who flew out from L.A., has not had his mood lightened by the development.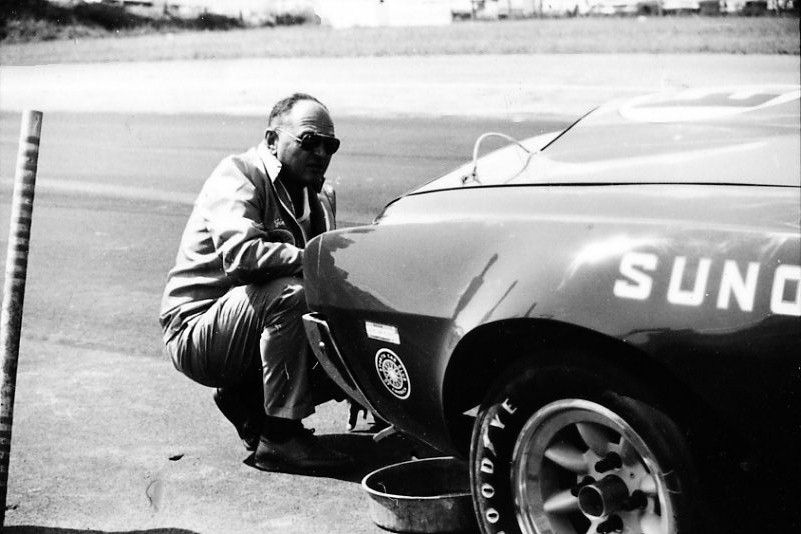 Photo by Ron Lathrop
The Owens-Corning Camaro team (semi trailer in the background) would have the weekend from hell. The windshield of the #4 Jerry Thompson car
was smashed by a loose tire inside the trailer on the trip down. He then went out after getting that repaired and lost his brakes on the back straight
(at 145mph!), demolishing his car. Amazingly, Jerry was unhurt. Tony DeLorenzo then took his car out and had the same thing happen in the same spot.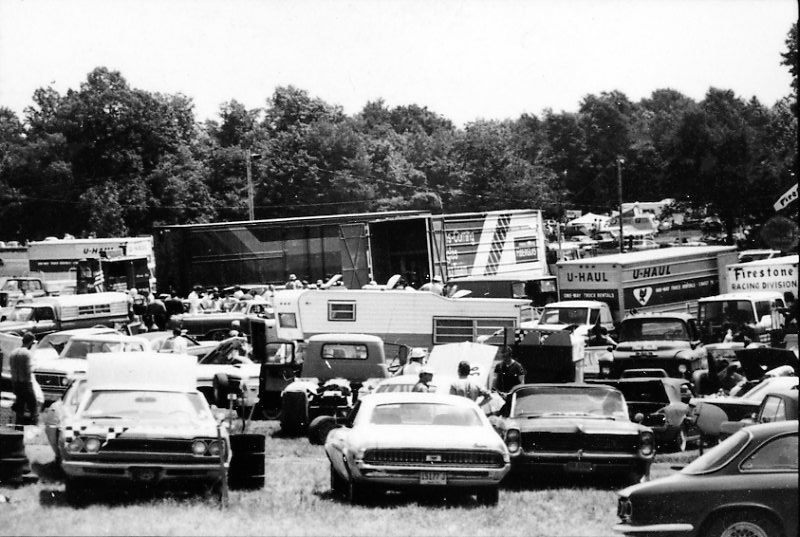 Photo by Ron Lathrop
Here, the Owens-Corning crew have removed the heavily damaged front fender from DeLorenzo's car in an attempt to get
the car in good enough shape to enter the race. 200 Owens-Corning execs came down to the race only to see this happen.
Photo by Ron Lathrop
Four hours of repairs, including much hammer wielding on this front fender, got his car to the grid on time.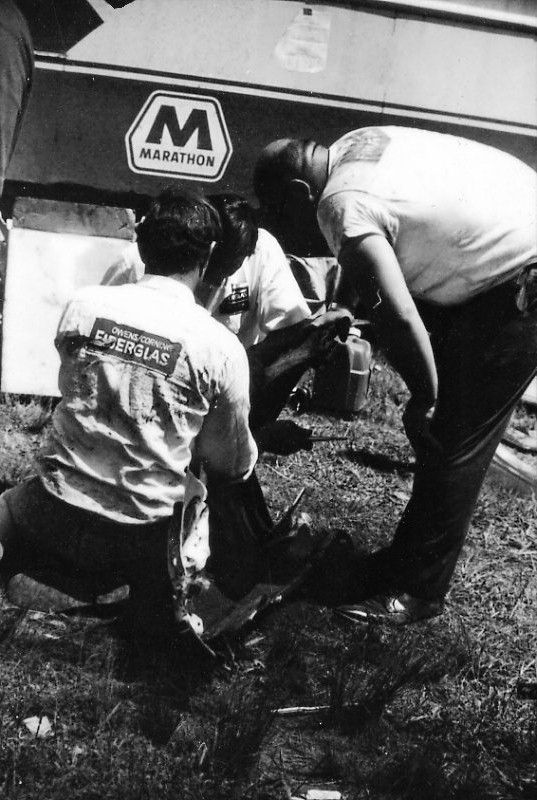 Photo by Ron Lathrop