The race featured a "Le Mans" style start with drivers running to their cars after the starter waved his flag.
Dick Thompson's white #11 Mustang was on the pole but you will see that he gets off to a horrible start.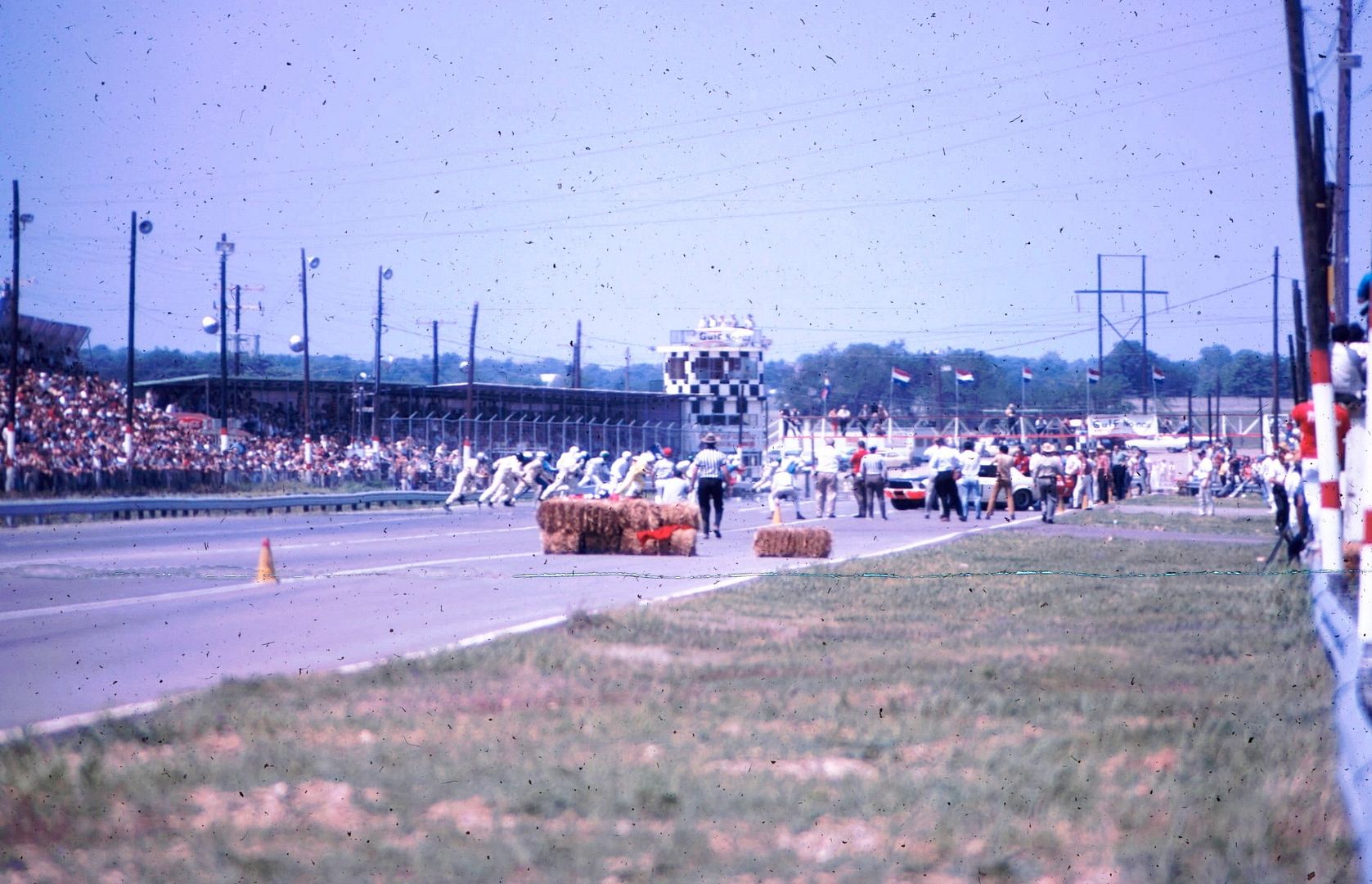 Photo by Jerry Melton
Ron Dykes' Mustang gets the early jump into the lead. The weather was brutally hot with temperatures in the mid-to-high 90s
and humidity at 85%. This is a 300 mile race which will tally up 188 laps before it is over.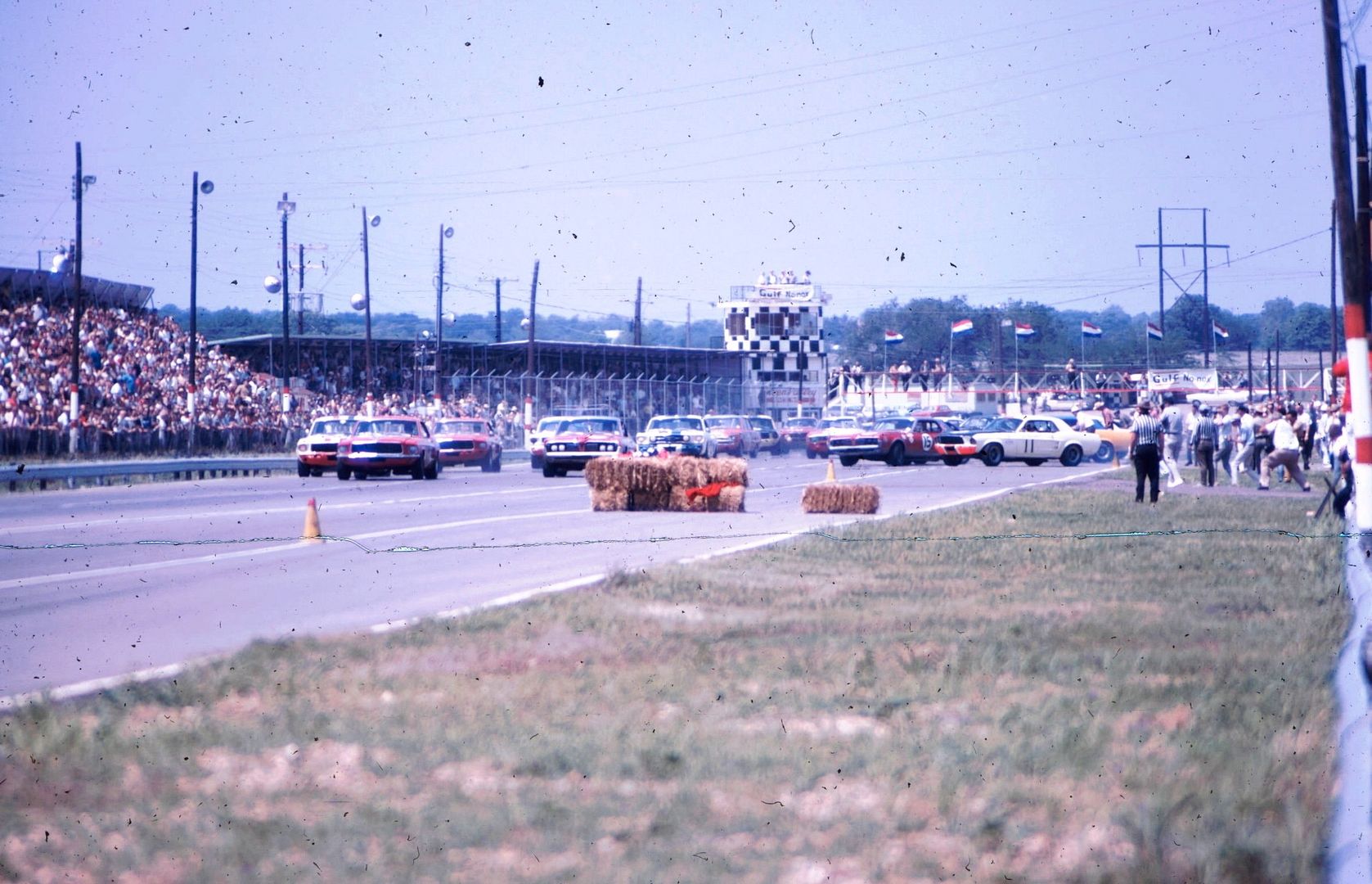 Photo by Jerry Melton
Dykes is followed by Fred Van Beuren, Dan Gurney in the Cougar, with Dale Wood, John McComb and Mike
Allison rounding out the top six. Just back from them are Parnelli Jones, Mark Donohue and Jerry Titus.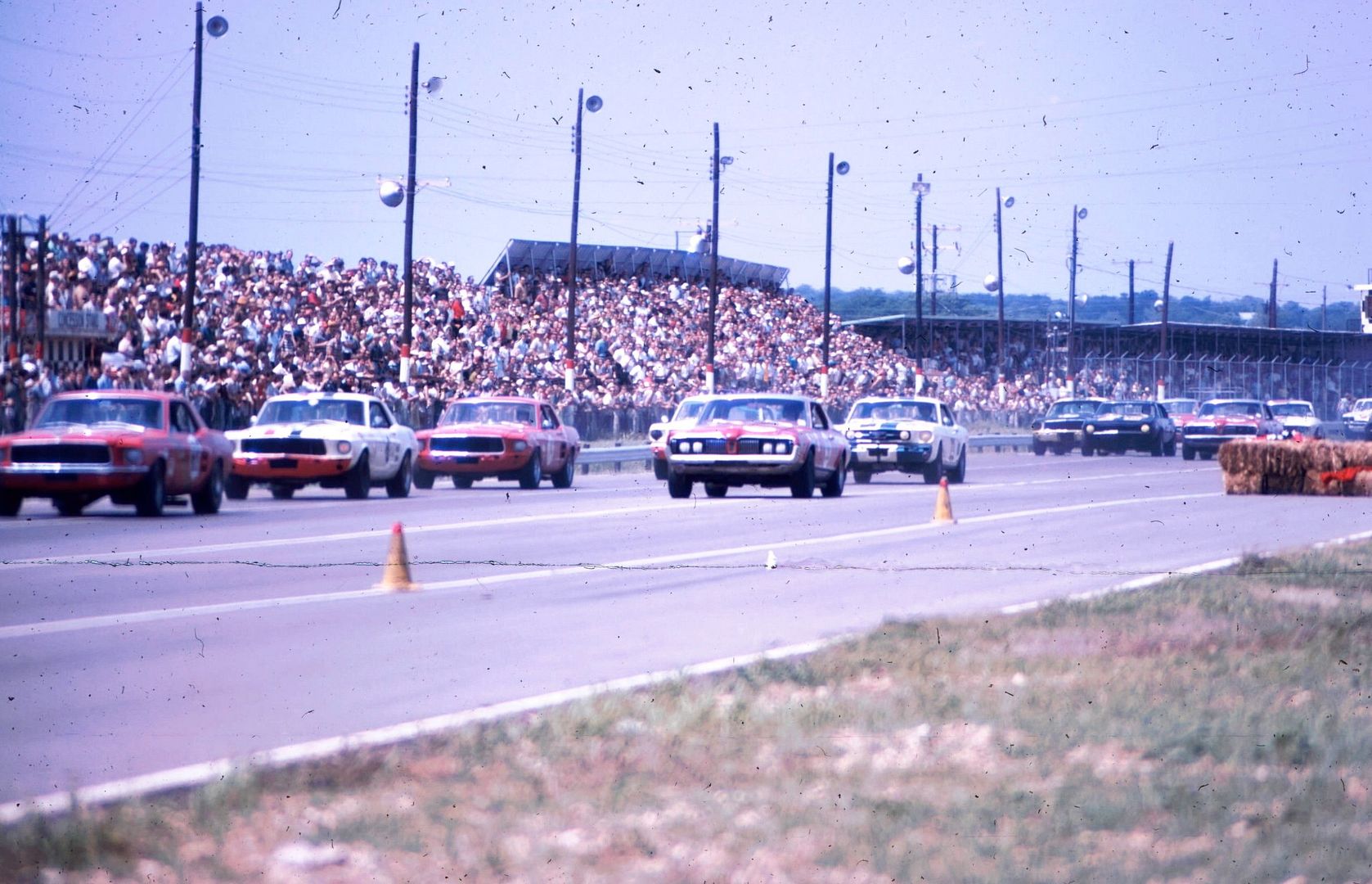 Photo by Jerry Melton
By the end of lap 3, Jerry Titus has blasted by everybody and taken over the lead.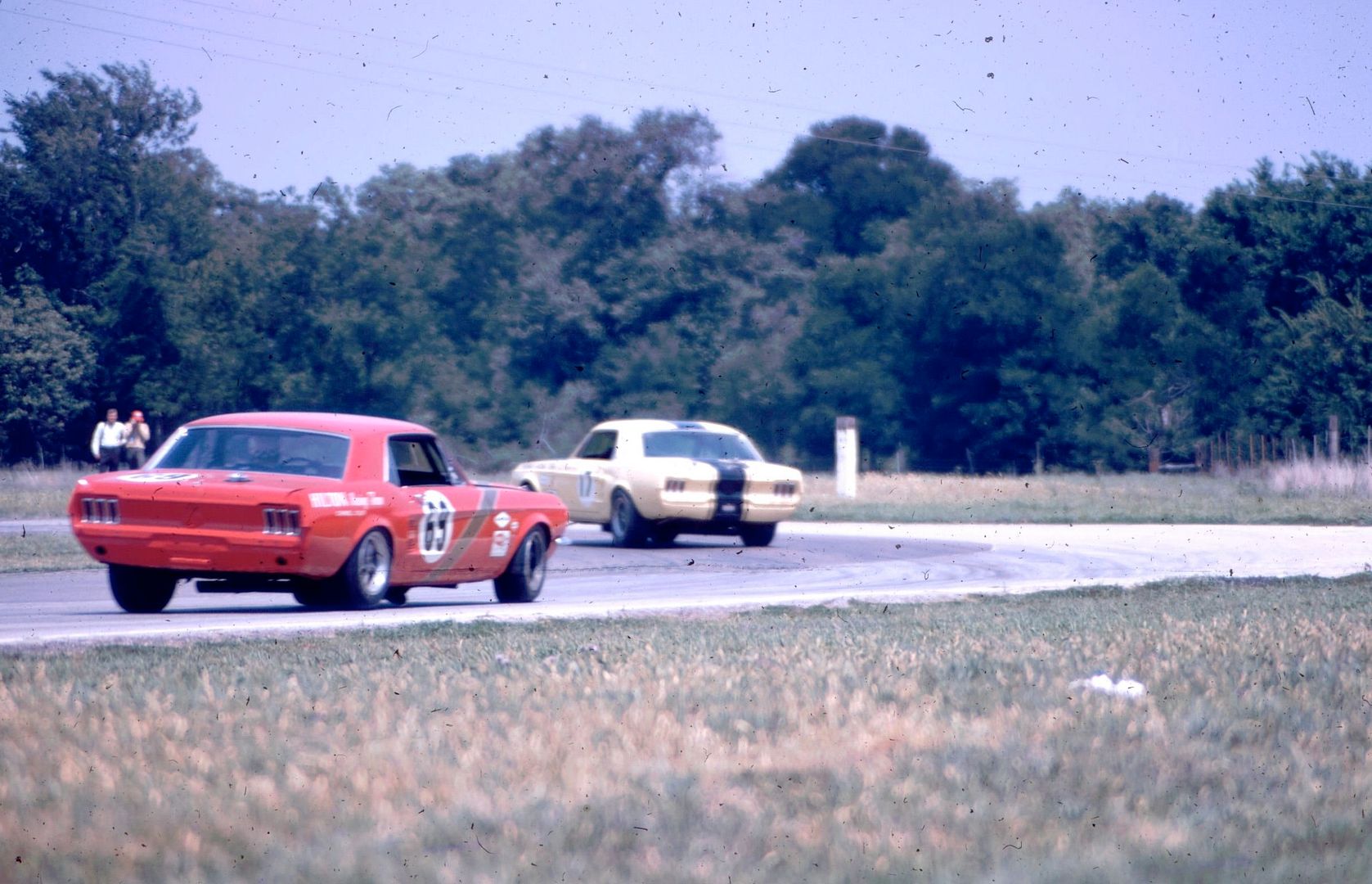 Photo by Jerry Melton
Dan Gurney and Parnelli Jones in their Cougars have Ron Dykes in their sights now.
Photo by Jerry Melton
There goes Mark Donohue in pursuit of one of the white Mustangs.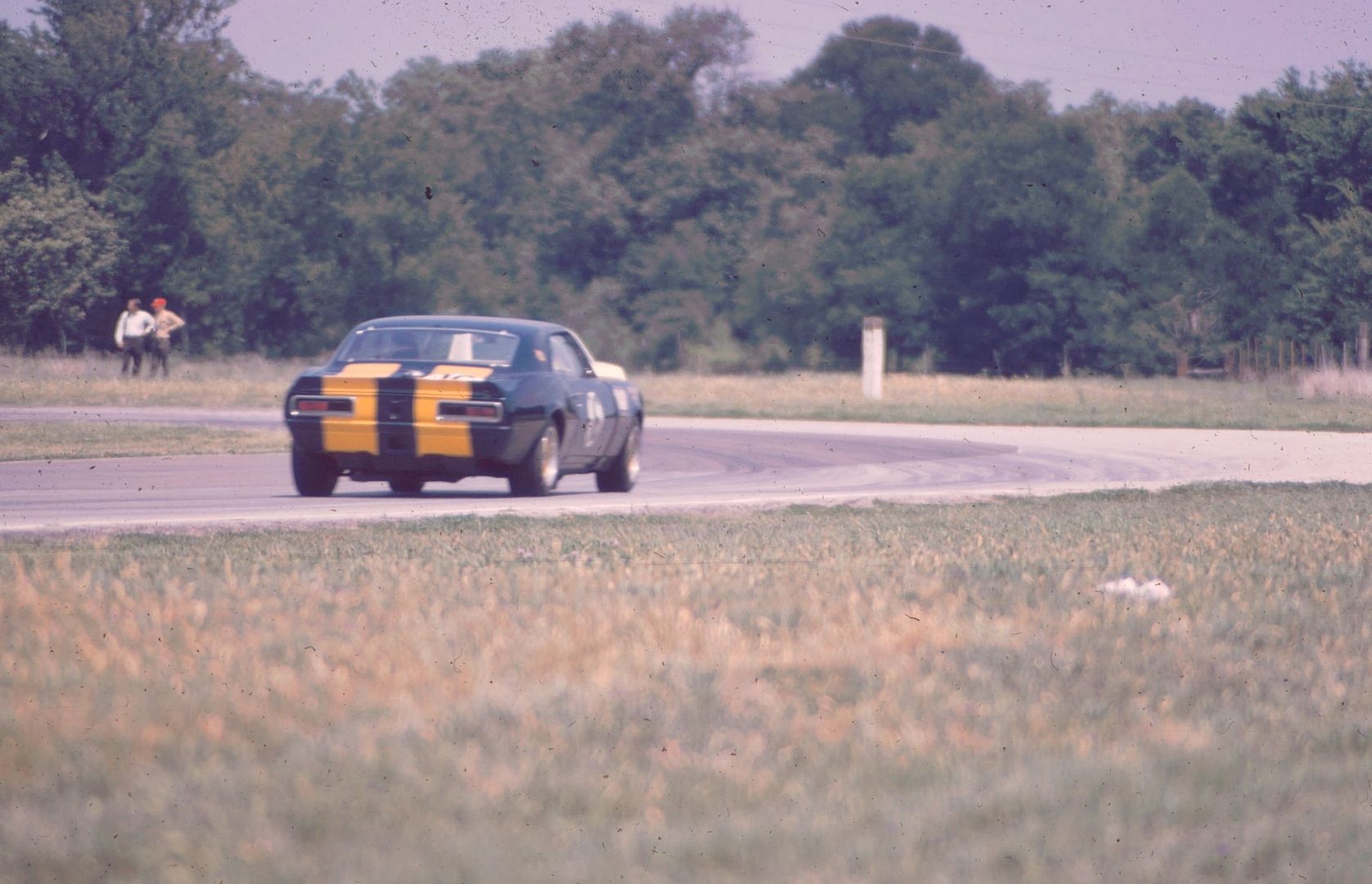 Photo by Jerry Melton