Ruben Novoa co-driving in Fred van Beuren's Mustang would spinout in turn 1 and accidently collide with the second Dos Caballos team
car of Gary Dundas. This put both Mustangs out of the race.
Photo by Jerry Melton
The Corvair of Spurgeon May and Jack Clay, both from Mississippi, heads through turn 2. The car DNF'd for unspecified reasons.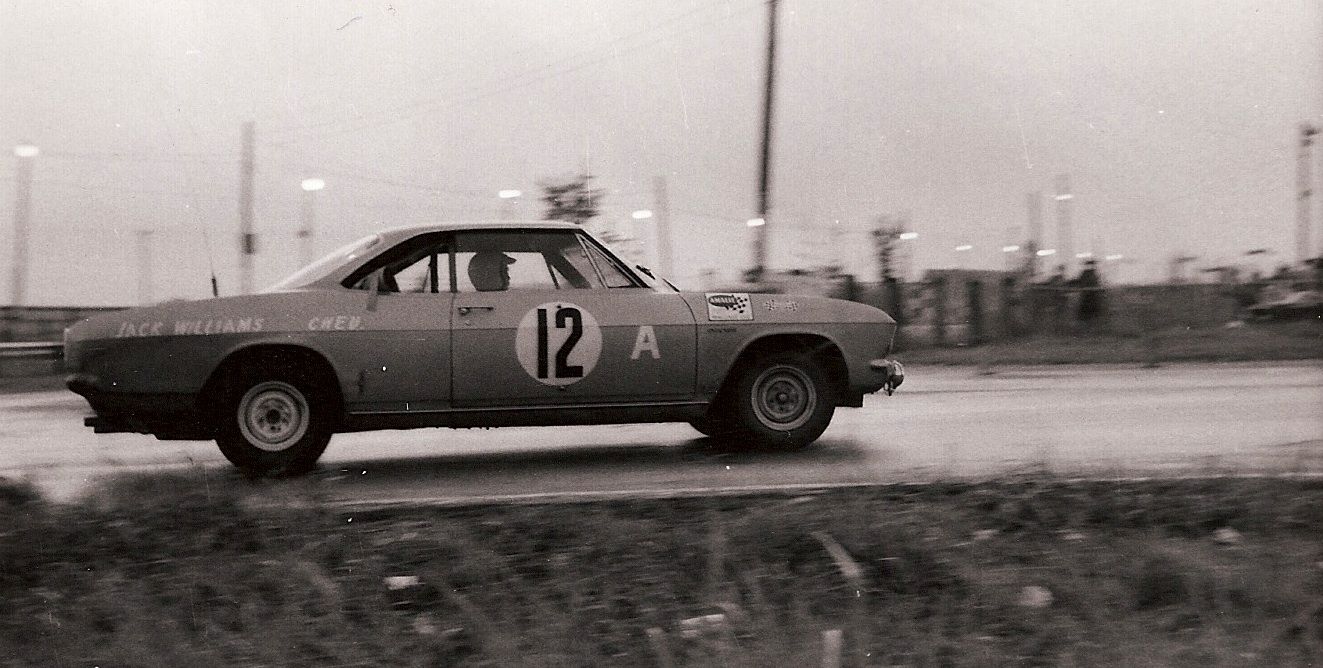 Photo by Jerry Melton
This is the Cortina of Charlie Barnes but was driven at this race by Lynn Kysar and Lars Giertz. They would team up to finish 5th overall. Charlie had been asked to co-drive with
Sir John Whitmore (The 1965 European Touring Car Champion) for this race. The Whitmore/Barnes Cortina DNF'd in the first hour after severely damaging its front suspension.
Photo by Jerry Melton
The Dodge Dart of Bob Tullius and Tony Adamowicz were the winners of the previous Trans-Am at Marlboro, MD. Here they would do no better than 6th overall.
Photo by Jerry Melton
The Mini Cooper S of Chuck Williams and Dr. D.W. Forester ran a good race and finished 8th overall. It was classified as winner of the C-Sedan catagory.
Photo by Jerry Melton