We are very fortunate to have received a large selection of racing photographs from Jerry Melton. Jerry attended both Trans-Am races held at Green Valley, Texas and the 1969 Wolverine Trans-Am at Michigan International Speedway. Here's is a short bio about Jerry in his own words.
"I have been a strictly amateur racing photographer from my first days of college in 1962. After hanging on the spectator fence at Green Valley Raceway in Texas taking photos without a telephoto for a couple of years, I became a corner worker until my move to Detroit Michigan (just in time to be welcomed by the riots that started the mass exodus from the city). Upon joining the Detroit Region SCCA I was immediately pressed into service as their photographer, thus gaining passes to the races for a number of years until the birth of my son and a second job restricted my weekend commitments. I continue to be a regular visitor to nearby Waterford Hills Raceway, where one needs no pass to be close to the action.

While in college, I was also a cartoonist for Sports Car Graphic Magazine until Jerry Titus became editor and eliminated ALL cartoons. Until then the publication had been more of a club racing friendly mag, but Titus wanted to compete with Car & Driver and Road & Track. So, where's SCG now?

I've been a Public School Art teacher for over 45 years and have long been teaching an added enrichment class in Sports Car Design to 10-14 year olds, where kids create shelf model concept cars from a 2x4 center with 1x3 fenders. It keeps the job interesting."
Below are photos taken by Jerry at the 1969 Wolverine Trans-Am. This first selection of photos was taken during the Saturday practice session, most of which occured during a heavy downpour. The poor weather kept qualifying speeds way down from what they otherwise would have been. Thank you Jerry for sharing these!
The 1968 Camaro owned by Larry Drover and driven by Larry Bock.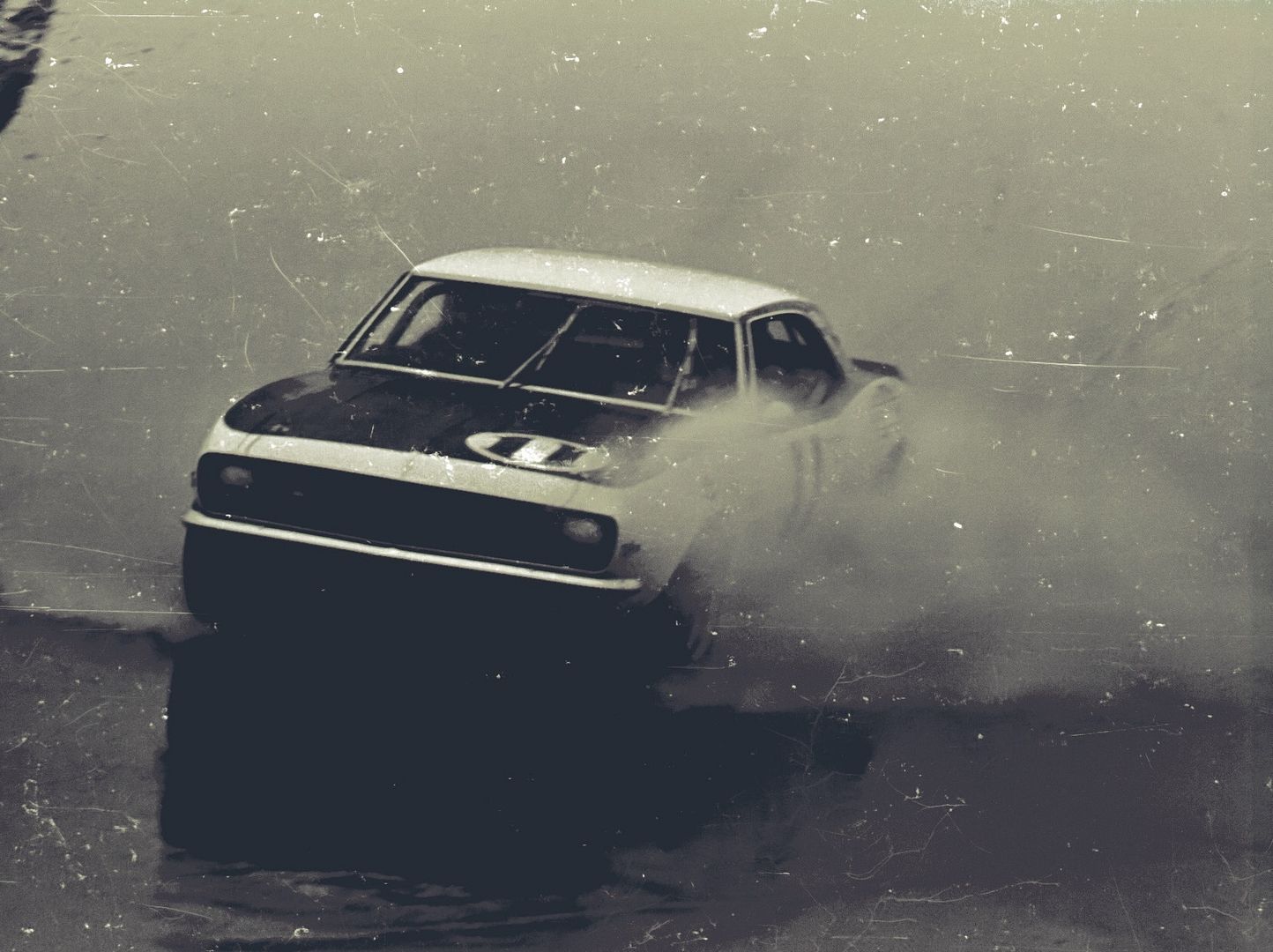 Photo by Jerry Melton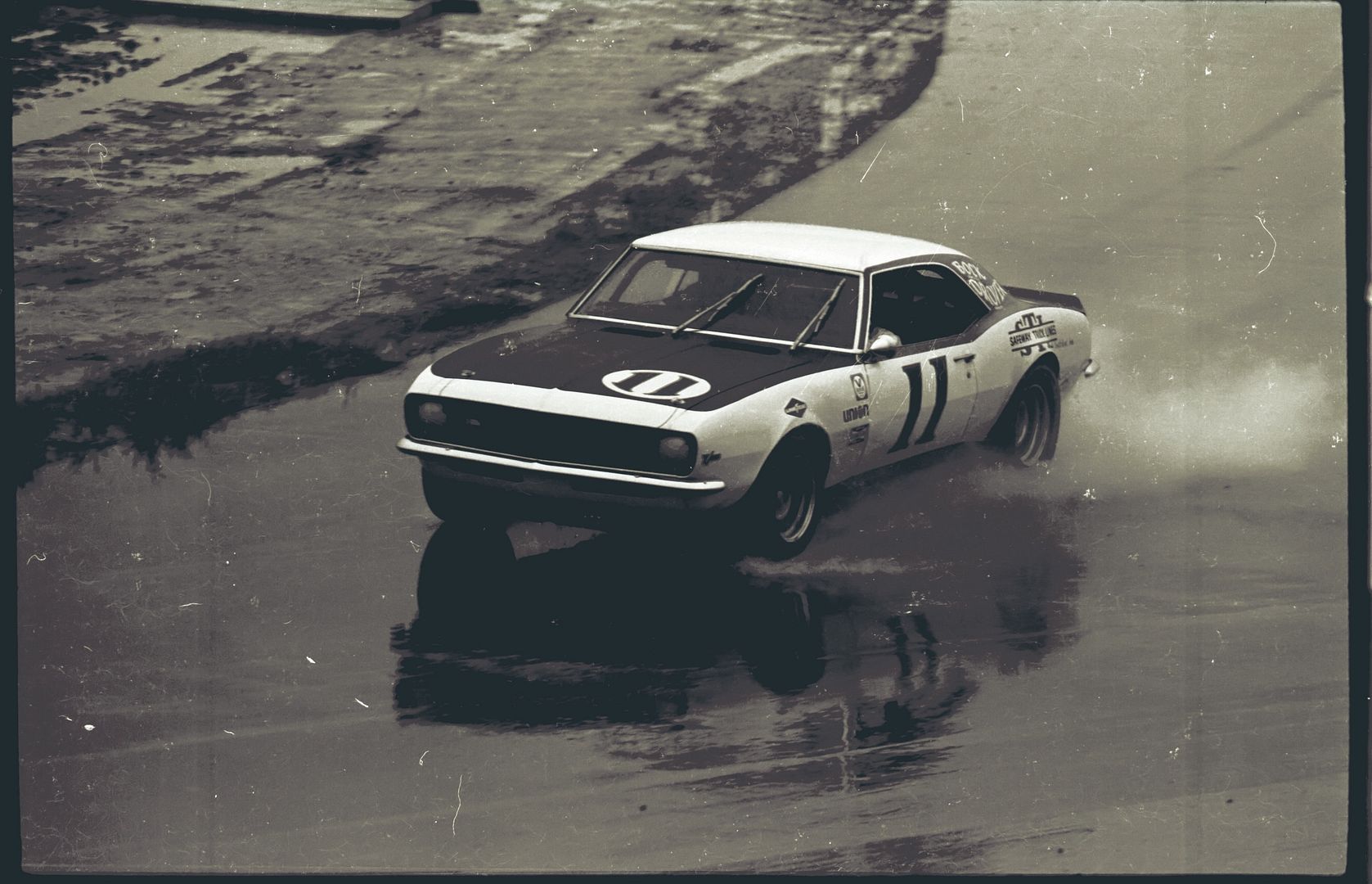 Photo by Jerry Melton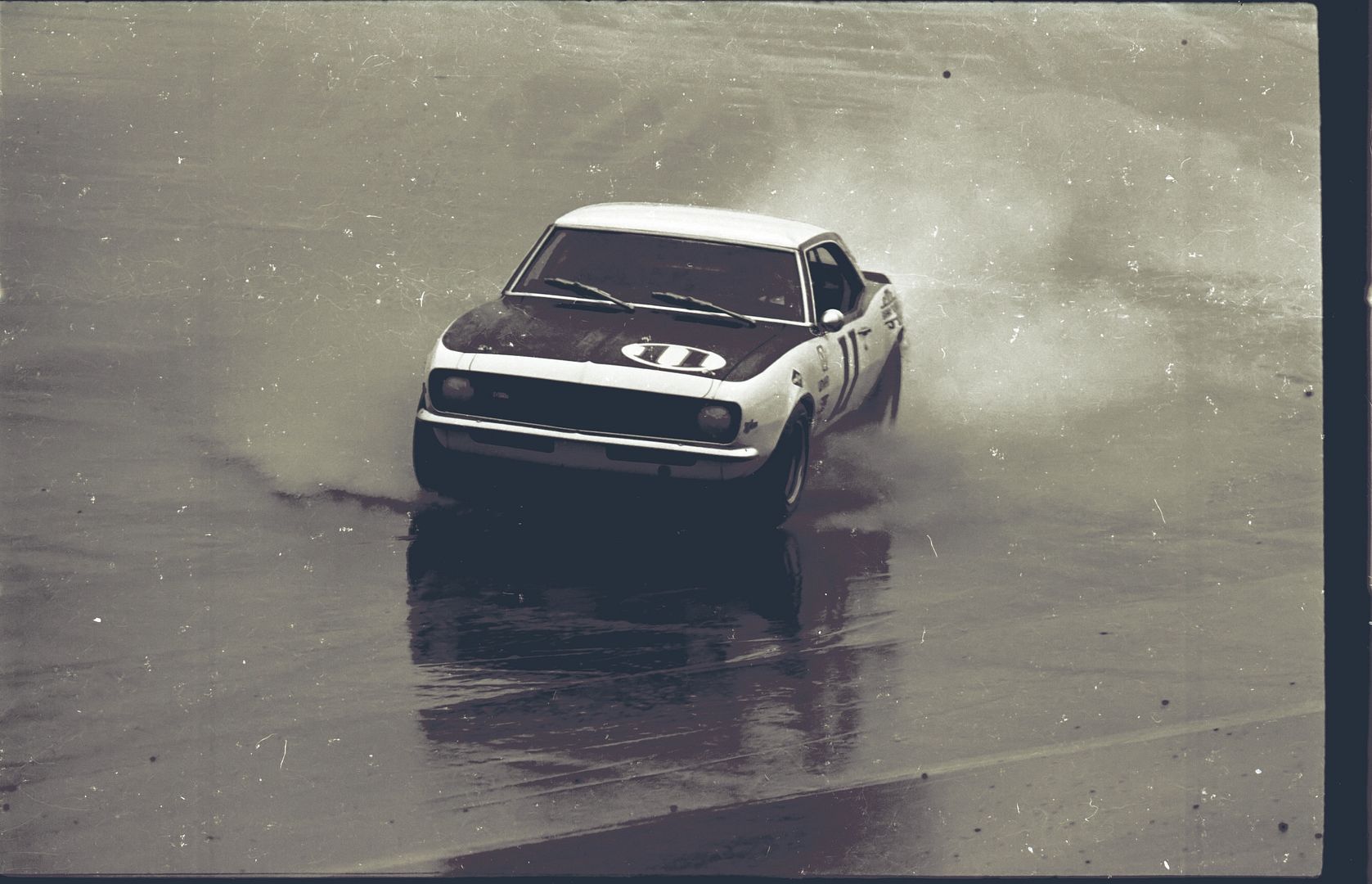 Photo by Jerry Melton
Mo Carter's '68 Camaro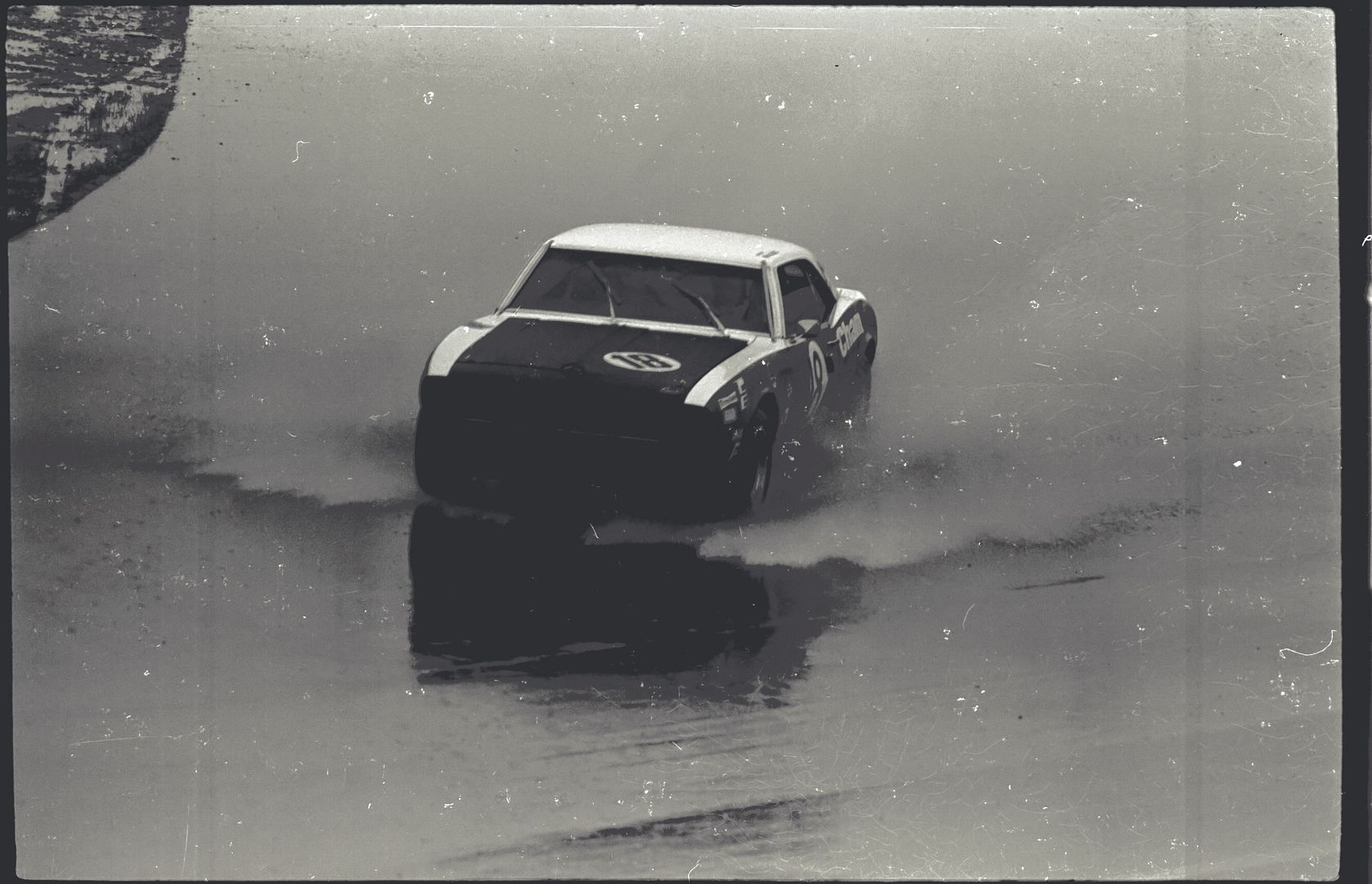 Photo by Jerry Melton
The Firebird of Robert Gagnon, driven by Dick Brown.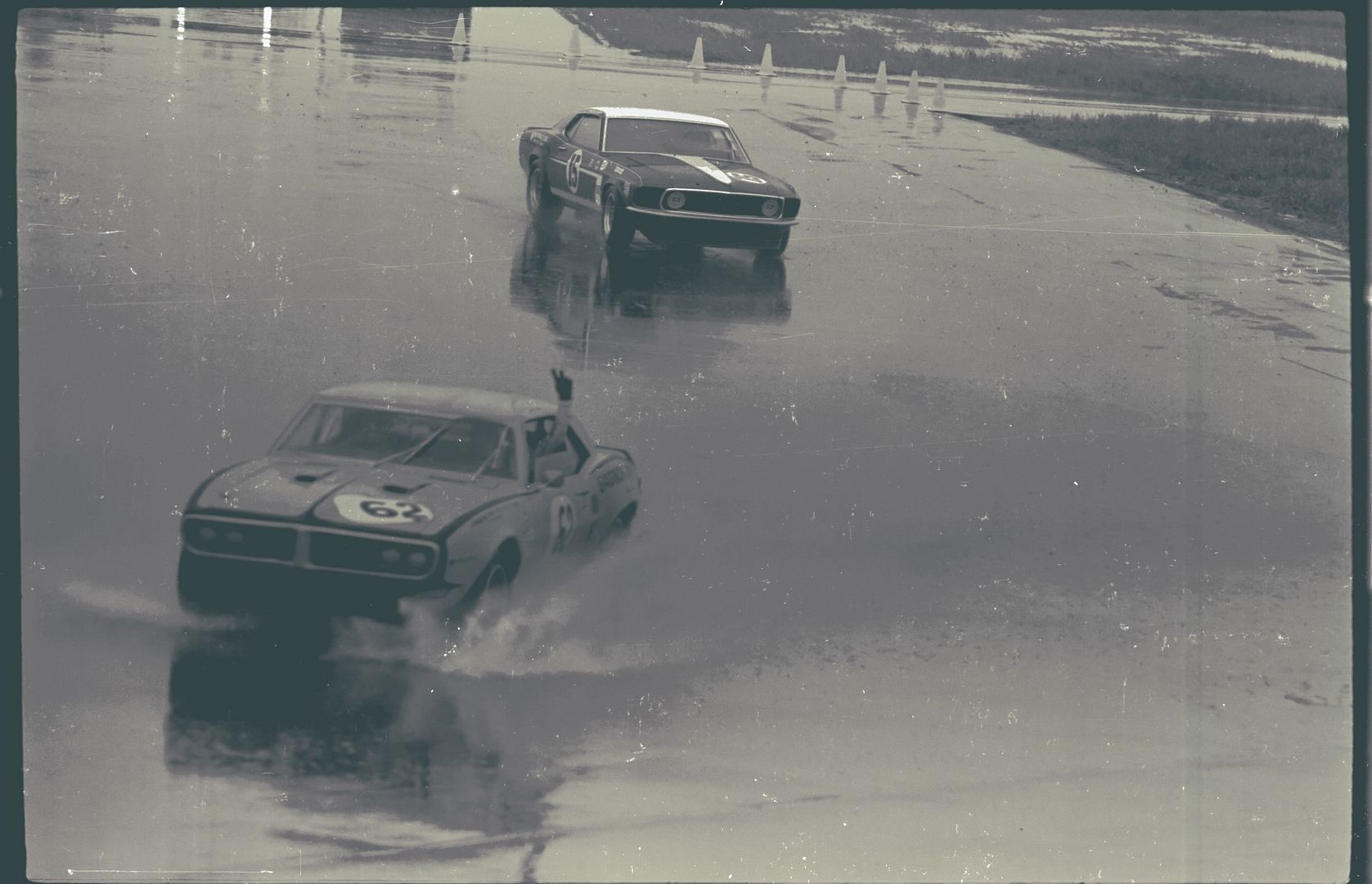 Photo by Jerry Melton
The Camaro owned by John McConnell, prepared by Todco Racing, and driven by Craig Fisher.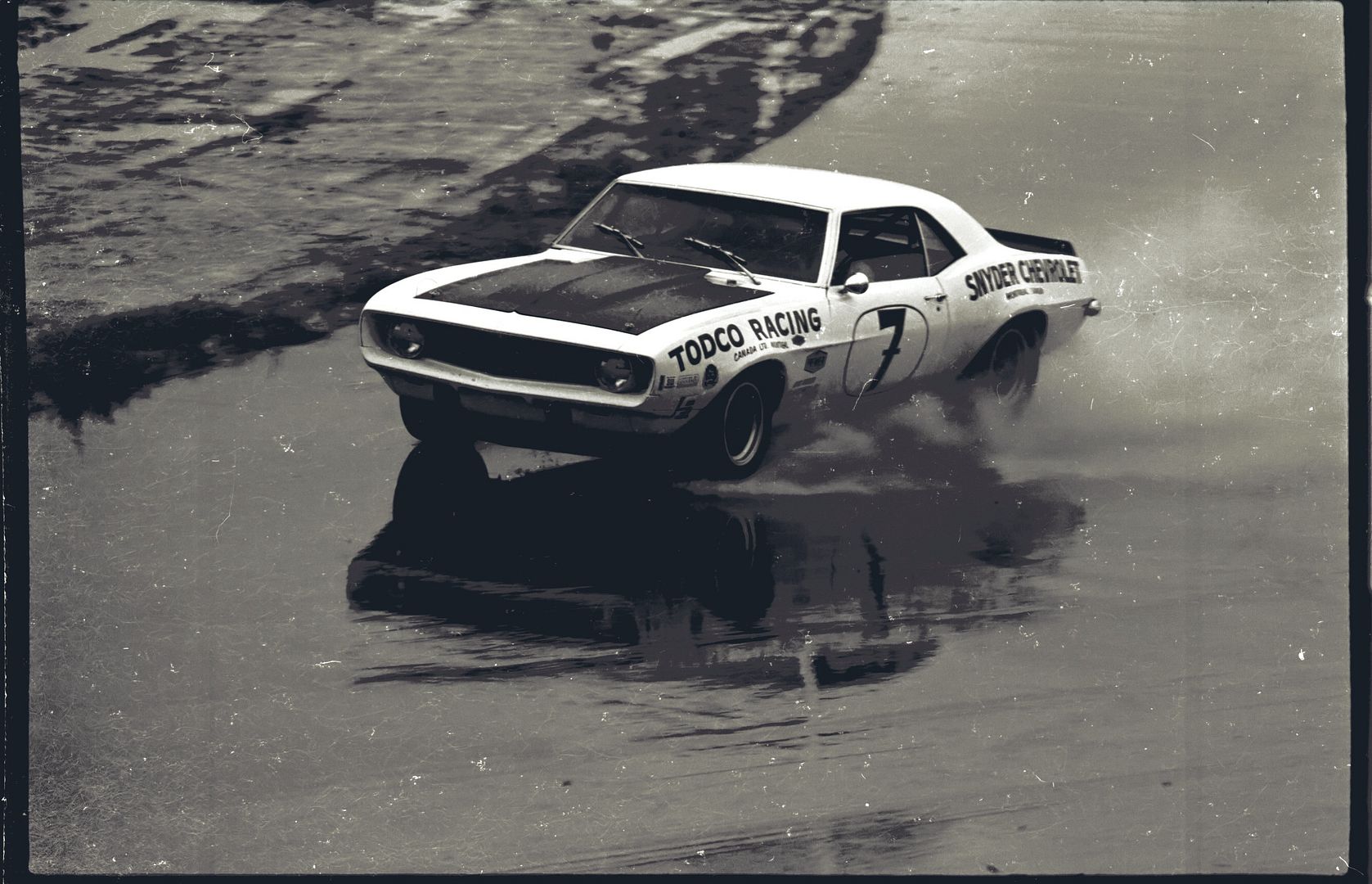 Photo by Jerry Melton