Another vintage rear sway bar for an early Camaro, again from the Robert Lodewyk collection. The name of the manufacturer is unknown.
The width of the sway bar is 34" across and the vertical links appear to bolt through the side of the rear frame rails.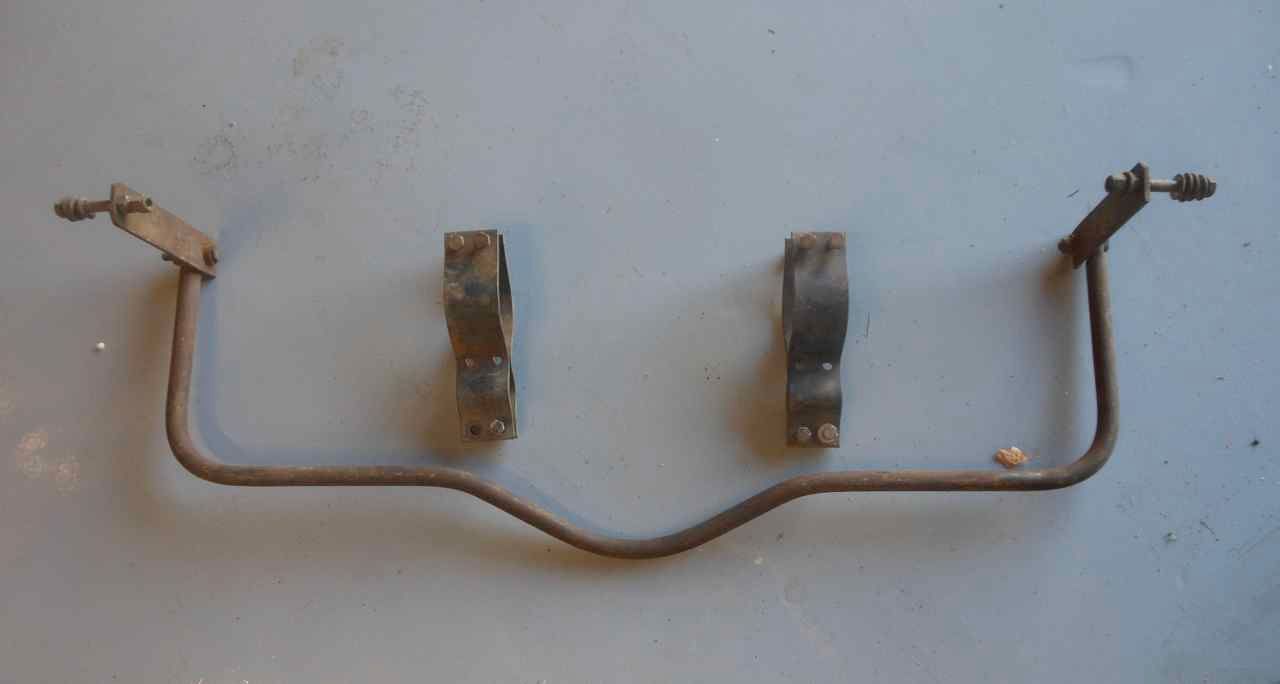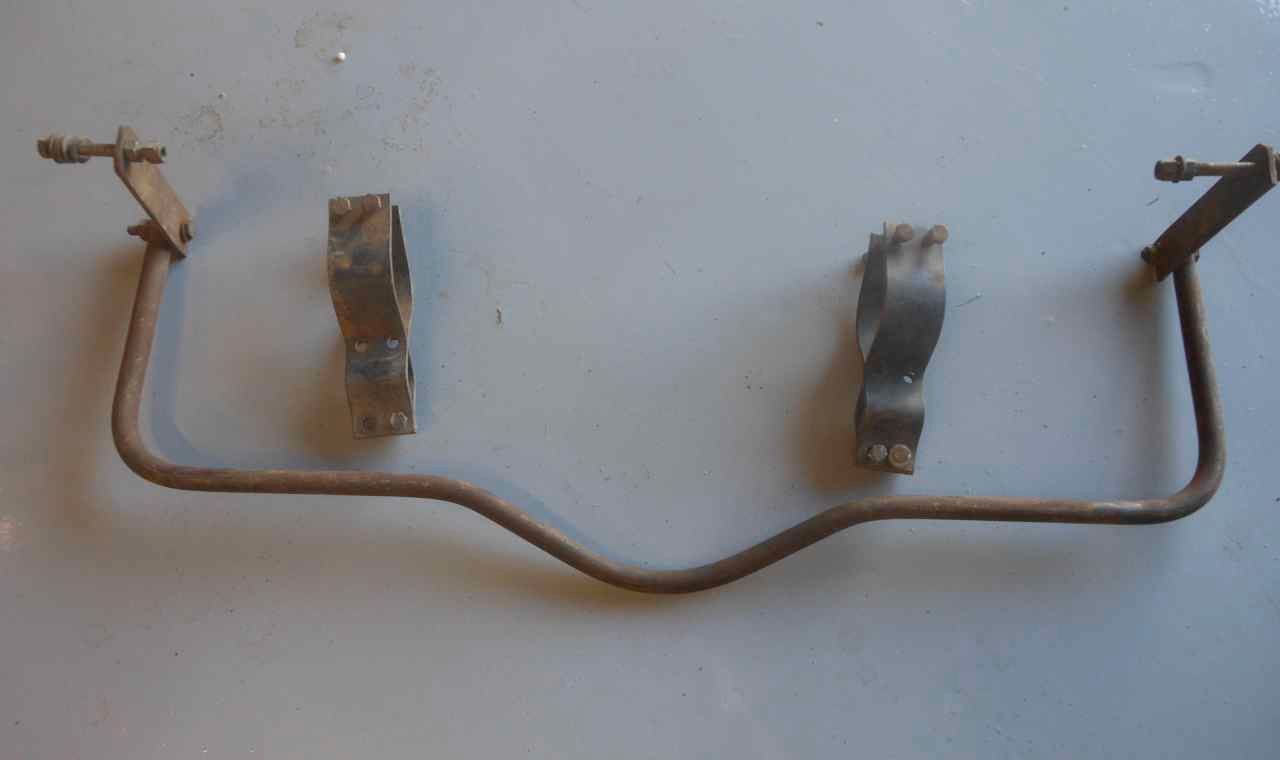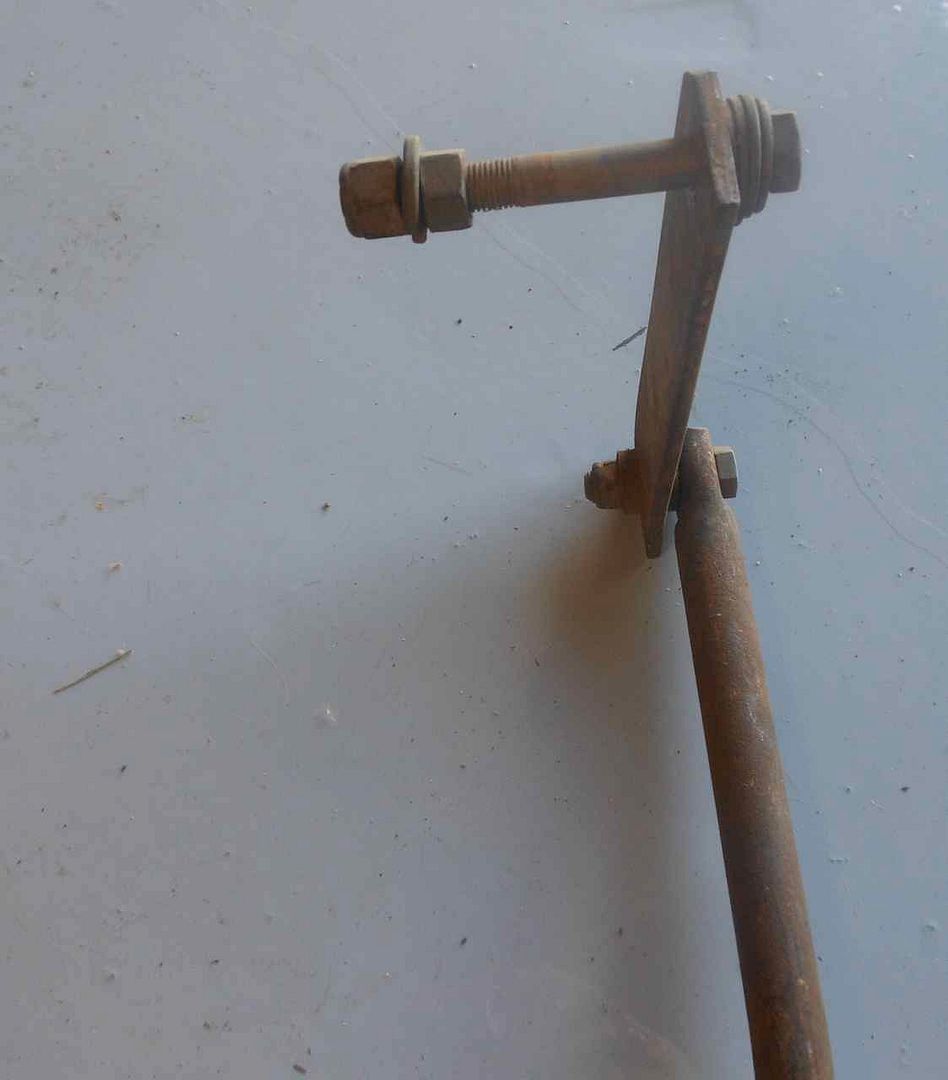 Looks like a Supertanium bolt connecting the bar to the vertical link...
A closer look at the clamps that bolt around the rear axle tubes and hold the sway bar in position.