I don't understand why I would have 4 of same I never unbolted any other first generation subframe I can see 2 core support being different as I can't find them (or know what I am looking for).
I should not have 4 of same unless they are original to my car.
Maybe 67 was different than 69.
I have a 68 AIM and it shows a revision on the 4 body bolts and I see that the bolt numbers are different for core support now also.
The 68 AIM list same pn# you have listed also.
I wonder if 67 AIM list different numbers?
Btw I also have 8(-1) rusty washers that go with those subframe bolts too. 4- 2 7/16" size and 3 (missing 1)- 1 1/8" (these are the concave washers)
Looks like I possibly found 1 of the original core support retainers also and if thats right it looks like core support bolt could have been bigger or did it just hold washers on?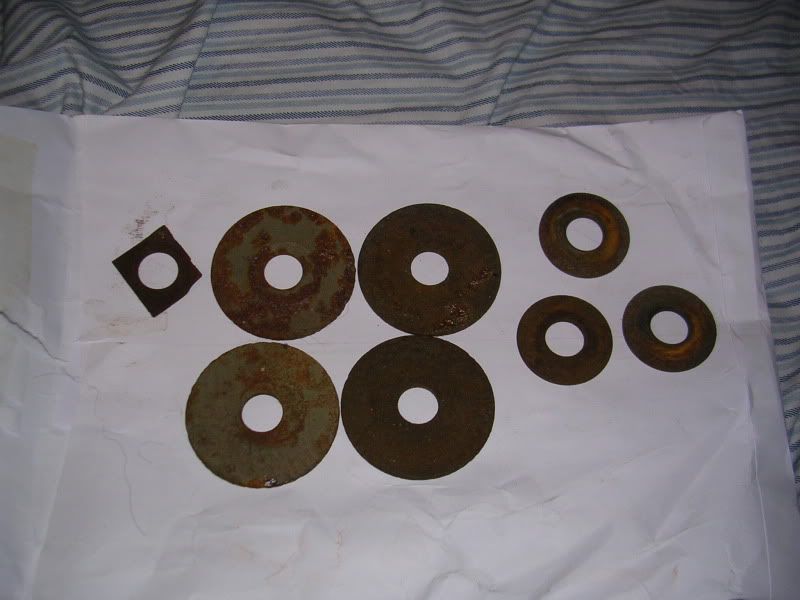 I have nos subframe bushings but probably should sell em for $$.