Lloyd,
Here's a clearer pic of my alternator. Hope this helps. Unfortunately, I don't have enough expertise to comment the one you are considering, so can't add value there.
Not sure why Photobucket rotated the picture. I re-rotated on the site, but reverts back to this mode when I add the link. If you click through the pick, it should display normally.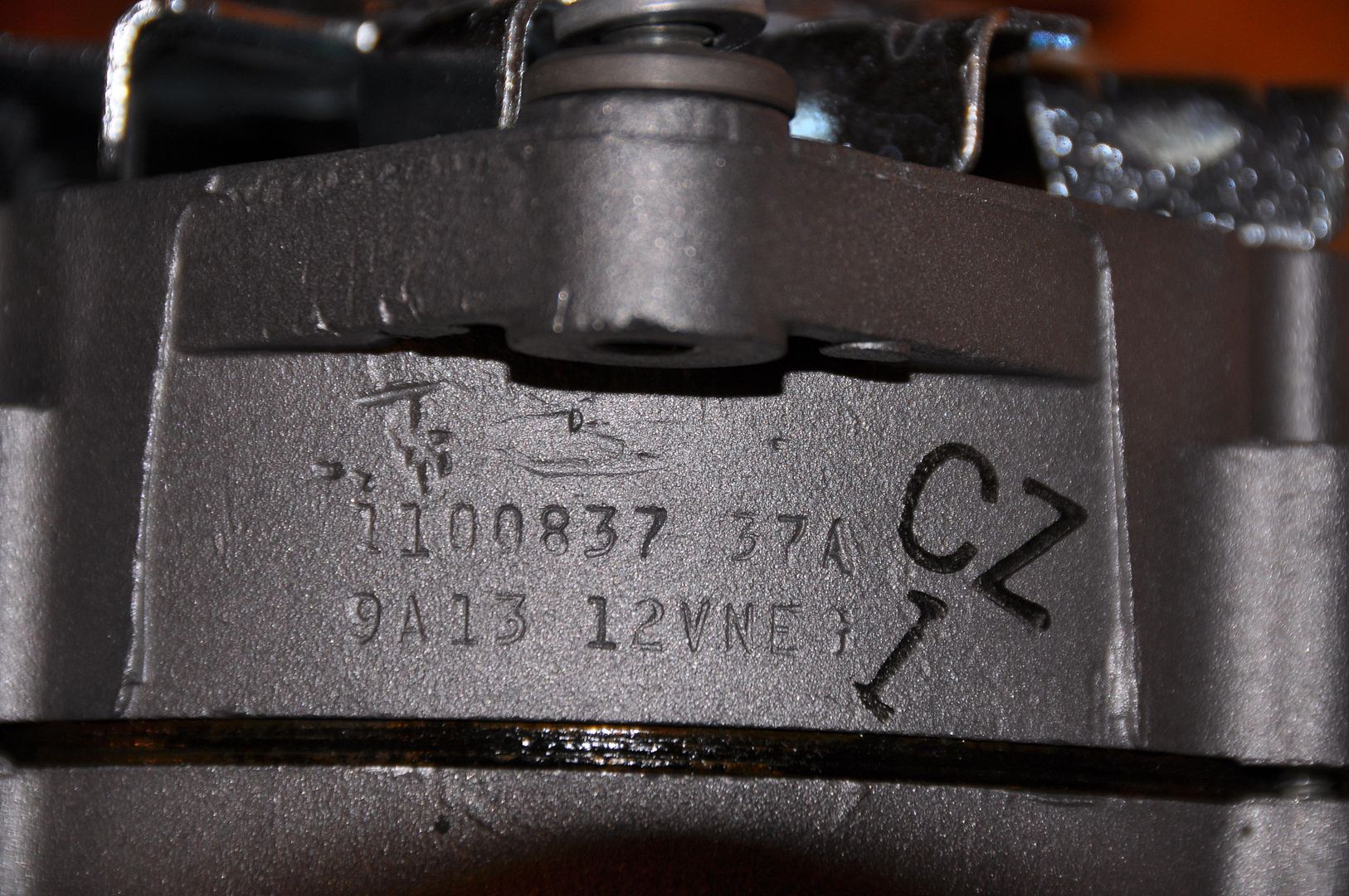 Thanks for posting Hans, although your 837 has been restored certain of the characters are unmistakeably distinct and unique to the original stamping set.