Lloyd - just a word of caution on "837" alternators - I had to source one for my Z last year. I really struggled to sort out real from the fakes. It takes a real pro to know is what I found out. Fortunately, Jerry MacNiesh was rebuilding my engine at the time and I was able to get his confirmation the one I was considering was real. I think he rejected 90% of the ones I sent him for consideration (at least 15 - 20 samples). I was quite shocked how many re-stamps are out there.
Heres the one I bought, confirmed by Jerry as a real "837". It's a little early for my build (March), but within the acceptable range. Also, I'll take a better pic if needed.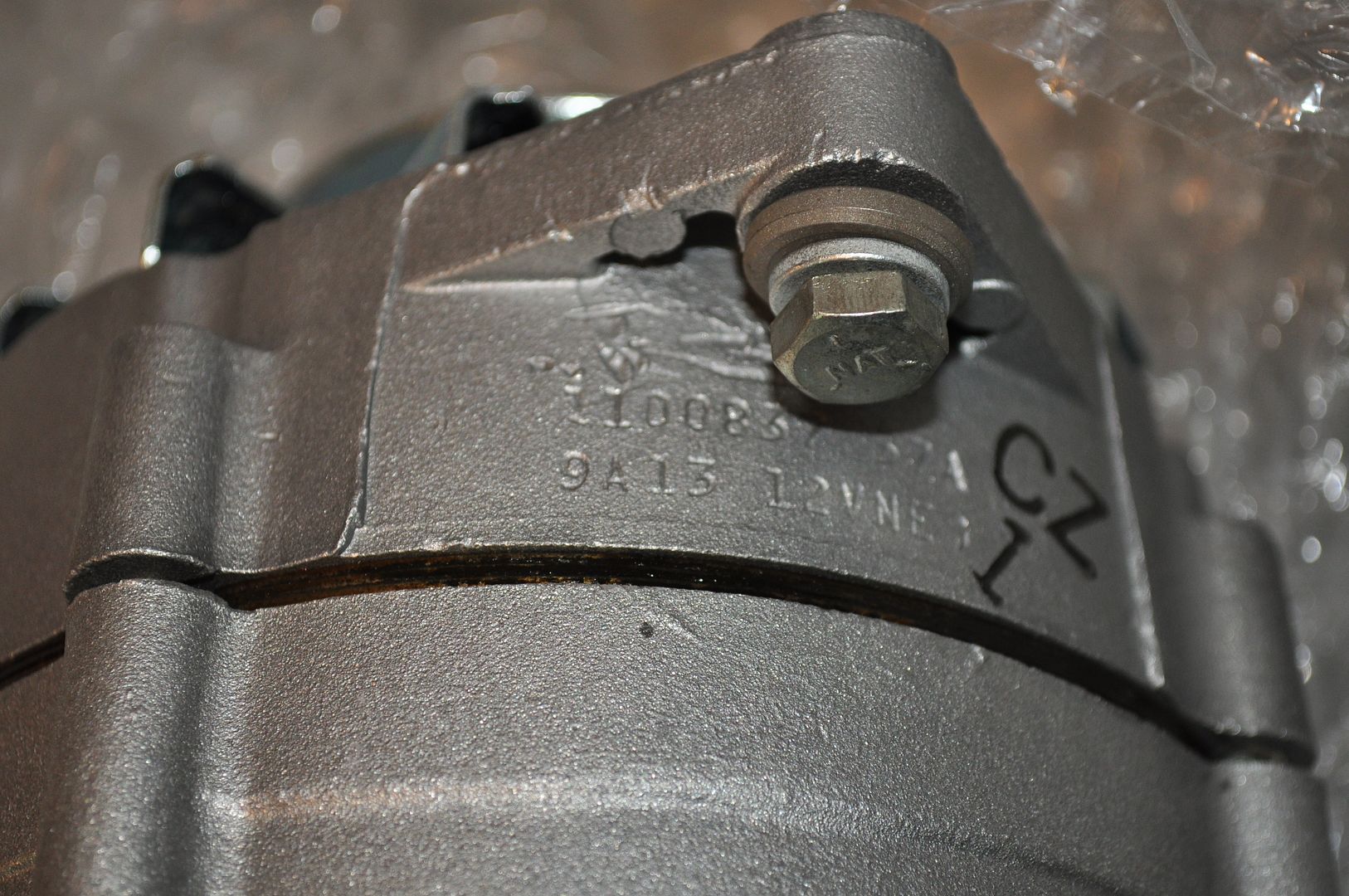 Yes, I agree with your comments Hans. I have seen plenty of 837 stamps and the impressions are most all inconsistant - they were hand/gang stamped for identification and not for artistic merit. On your 837 the bottom of the 0s (zeros) appear irregular and the foot of the first number 1 (one) is mis-stamped, typical irregularities found on others. I have been paying far more attention to the condition of the aluminum case on un-restored orginals as its extremely difficult to fake / replicate 45 years of patina so tampering is easier to detect.