1
« on: August 10, 2014, 02:06:04 AM »
A friend of mine recently picked up a 68 convertible Camaro. It needs some TLC and he has just gotten started on rust repair.
Today he sent me an email:
email 1:
I am stumped on a body repair: When I cut off the rusty part of the left quarter panel, there are two body parts rear of the wheel housing that I donít know the name of, and canít find them illustrated in the 400 page manual or the sheet metal catalogs for heartbeat or Rickís.
One of the parts goes from the trunk floor extension to the quarter panel. Not the part that goes under the cocktail shaker, the part outboard from there. I bought trunk floor extensions, but they donít have that last 6 inches to reach the quarter panel.
The other part goes vertically down from there, is welded at the back to the tail panel and at the top to the part described above. It then connects with the quarter panel near the tail pipe.
email 2:
No, not the frame rail. Two sheet metal parts, one inside the trunk going from the trunk floor pan extension horizontally the rest of the way to the quarter panel (photos 2 & 5, 4 is the good one that is already on the passenger side). The other is vertical, going from that part down to the bottom of the quarter panel ending by the tail pipe (photo 1 & 3).
Pictures: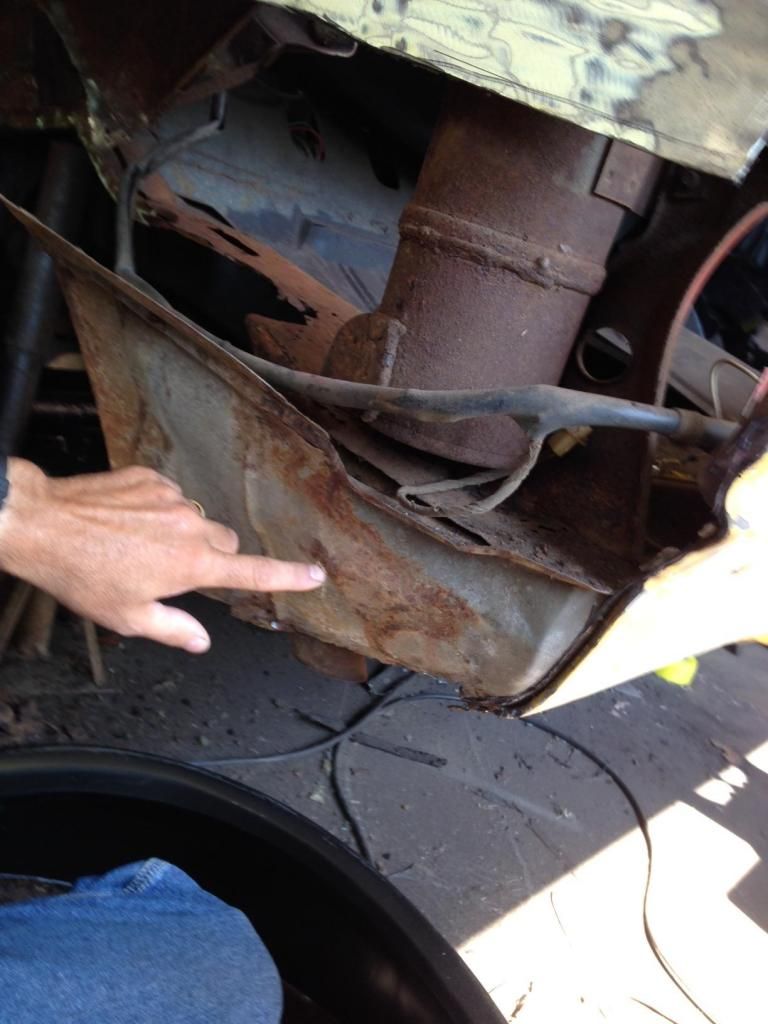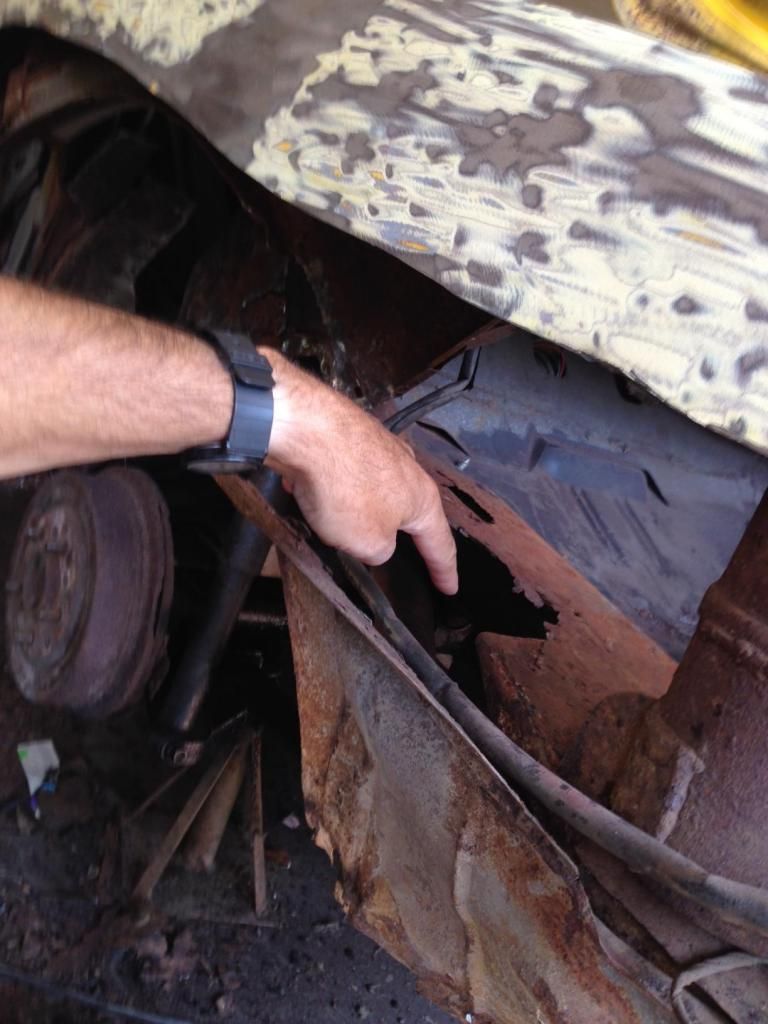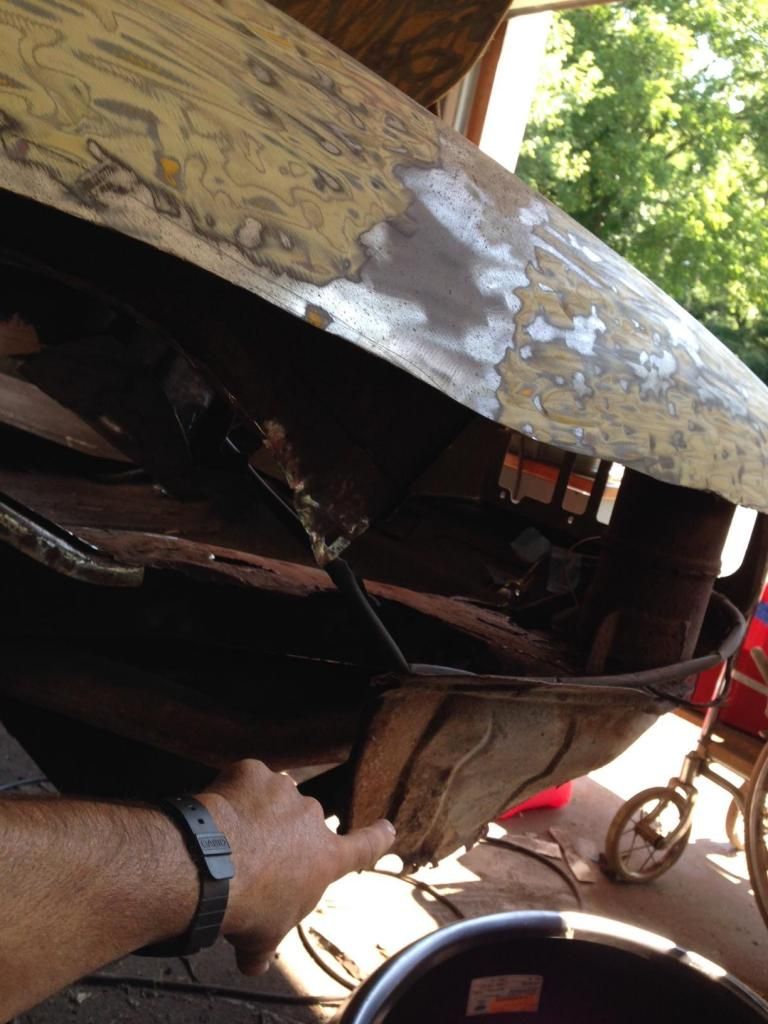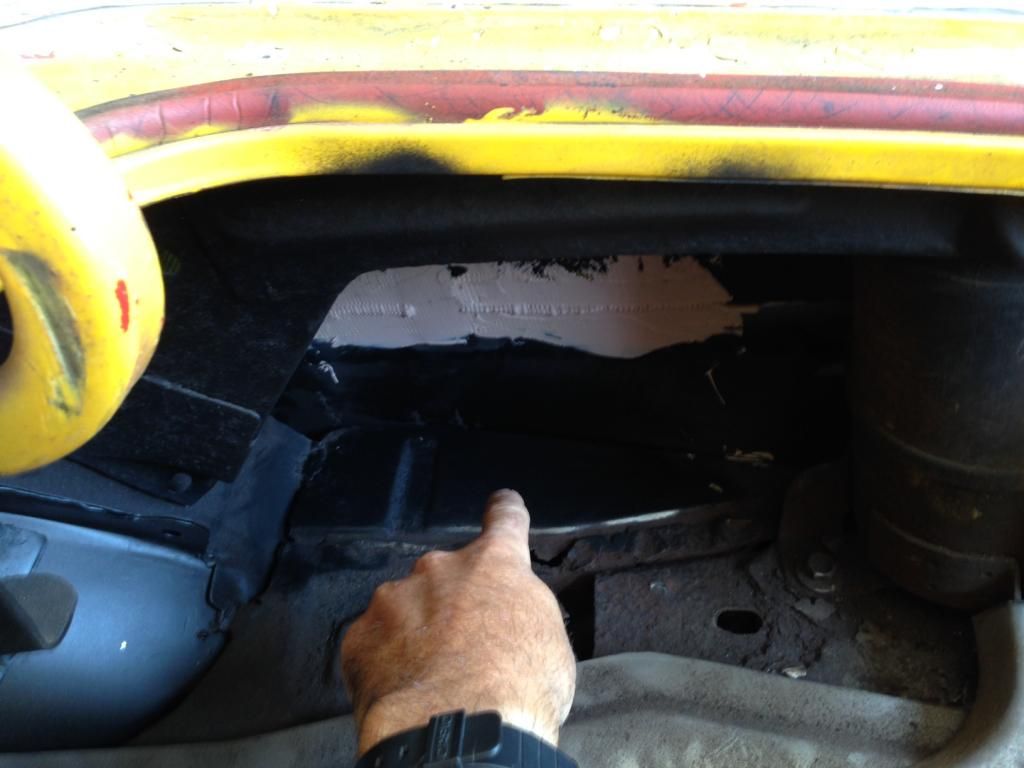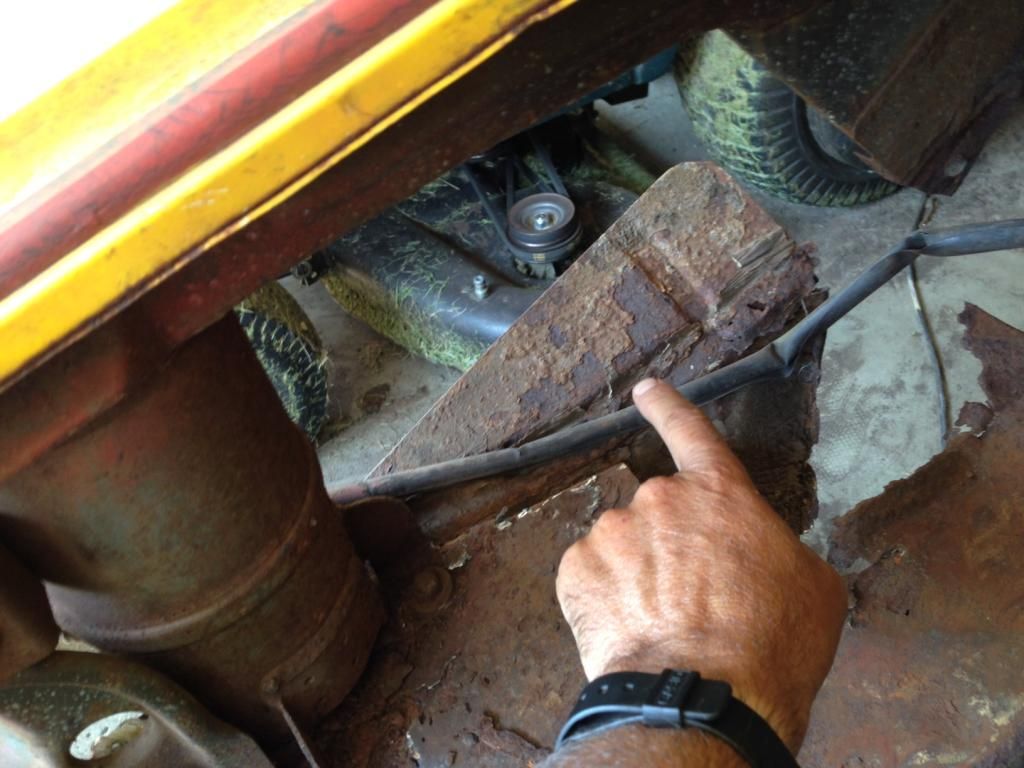 Any help would be appreciated!