1
« on: April 05, 2018, 01:34:20 PM »
Hi,
I´m going to install the heater box hoses on my ZL-1 build but I´m not sure which one goes where?
The ASM shows this, which looks nice but is it correct?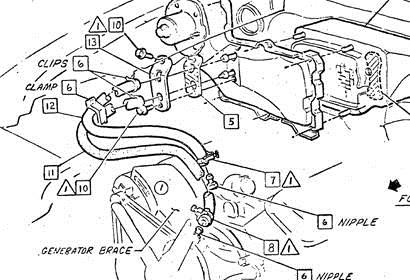 I did some search on the net and found this thread that John Z commentated the same question with the opposite place for the hoses:
The hose from the outlet fitting (manifold) always goes to the bottom heater core fitting, and the hose from the inlet fitting (water pump) always goes to the top core fitting; that way the core is always full of coolant and there's no "gurgling" sounds from air bubbles audible from inside the car.

The upper hose from the core back to the water pump is slightly larger in diameter so it always has lower pressure (carrying the same volume of coolant) to maintain steady coolant flow at low rpm so constant temperature control adjustments by the customer aren't required.
What du you original guys say about this topic?